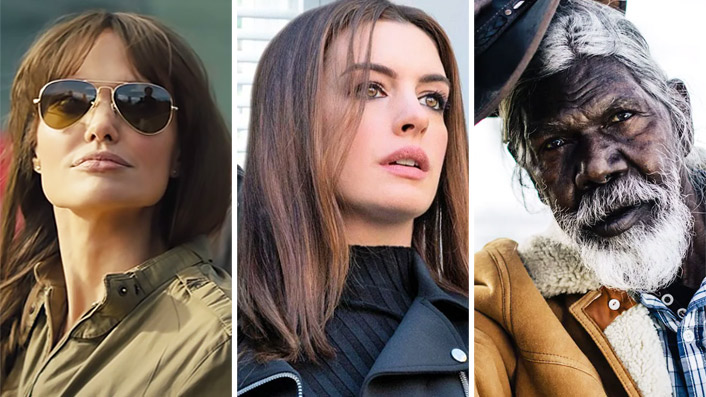 8 movies arriving in cinemas in May that we're excited about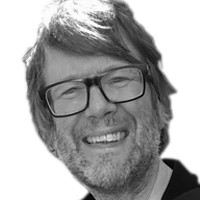 ---
Want to know what films you should be watching in the cinema in May? Whatever your cinematic proclivity, Flicks has the answer…
It was only a matter of time before Hollywood masked up and took on COVID-19. In this all too topical but fun-filled heist thriller, Anne Hathaway and Chiwetel Ejiofor play lovers on bad side of the tracks who are planning to take advantage of the closed stores and empty streets of London during lockdown, in order to steal a £3million diamond from the vault at the English capital's famous department store Harrods.
Directed by action maestro Doug Liman (Edge Of Tomorrow), written by Peaky Blinders scribe Steven Knight and co-starring Bens Kingsley and Stiller along with comedians Mark Gatiss, Mindy Kaling and Stephen Merchant, comedy caper Locked Down has firepower on both sides of the camera—but the action-comedy is a notoriously tricky genre to lock down.
An exhaustive examination of an important period of the French president's extraordinary life, this epic biopic, directed by Gabriel Le Bomin, leaves no stone unturned as it fills the screen with exquisite period detail and beautifully nuanced performances.
Lambert Wilson, best known to Australian audiences for playing Merovingian in Matrix Reloaded (2003) and The Matrix Revolutions (2003), takes on the monumental role of Charles de Gaulle, the beloved statesman who led a besieged France on the brink of defeat against Nazi Germany after Hitler had seized Paris. His actions altered the path of World War II and changed the face of history. Think the very French flipside of The Darkest Hour (2011) with a different Winston Churchill.
A new spin on the torturous Saw franchise that launched the careers of Aquaman (2018) director James Wan and The Invisible Man (2020) creator Leigh Whannell, Spiral—helmed by Darren Lynn Bousman, who also took on directing duties on a trio of Saw sequels—promises to deliver the twisted ingenuity of the original film. But hopefully not the mean-spirited malice that made the subsequent Saw gut-wrenchers so unpleasant to watch.
Funny-man-turned-serious-actor Chris Rock stars as outspoken Detective Ezekiel "Zeke" Banks and The Handmaid's Tale's Max Minghella plays his rookie partner on the hunt of a "new" killer in town whose grisly modus operandi is strangely familiar. There will be blood…and Samuel L. Jackson.
Directed by Yellowstone creator Taylor Sheridan, the talented scribe who also wrote Sicario (2015) and Hell Or High Water (2016), this neo-western sees Hollywood heavyweight Angelina Jolie in full survivalist mode. The less-than-prolific Maleficent (2014) star plays a veteran fire warden and wilderness survival expert who risks her own life to protect a teenage boy—played by Storm Boy (2019) star Finn Little—who is being hunted down by twin assassins who he witnessed killing his father.
The cast is bursting with talent including Aiden Gillen and Nicholas Hoult as the gun-toting psychos and Jon Bernthal as the local sheriff. All eyes, however, will be on the incendiary potential for a sky-diving Ange leaping out of a plane above a preposterously huge forest fire. See it on the biggest screen possible.
With The Father and Supernova already approaching dementia in very different but equally emotional ways at the Australian box office this year, both greatly aided by stunning performances from their starry casts, June Again looks to add a pathos drenched local perspective on this cruel debilitating disease.
With a talented Aussie cast at his disposal, writer-director JJ Winlove's affecting dramedy tackles the subject with a light touch and a huge heart as the titular June, played by Noni Hazlehurst, is given a surprise reprieve from her illness. She decides to reunite her estranged adult children, played by Stephen Curry and Claudia Karvan, save the family business and rekindle an old flame. The clock, however, is ticking.
Following the excellent Mulan last year, Disney's live-action reboots and re-inventions continue with the origin story of Cruella de Vil, the venomous villainess from the animated classic 101 Dalmations (1961). The ambitious and aspiring fashion designer with a deranged penchant for dalmatian fur was played by Glenn Close in the 1996 live-action remake and in this pseudo prequel, Cruella is played by a vampish Emma Stone.
Aussie director Craig Gillespie's follow-up to the brilliant I, Tonya (2017) also boasts Emma Thompson and Mark Strong offering support, and it looks like all are having enormous fun with the source material. And will Cruella tie in with the pooches in peril storyline of the Disney animated original? At least with The Favourite (2018) scribe Tony McNamara as one of the scriptwriters, we know it will be a wickedly good time.
The life and work of indigenous actor David Gulpilil's is celebrated in director Molly Reynolds's exhaustive new documentary. From his breakthrough role in Nicholas Roeg's outback classic Walkabout (1976) to landmark performances in masterpieces like Phillip Noyce's Rabbit-Proof Fence (2002), John Hillcoat's The Proposition (2005) and Rolf de Heer and Peter Djigirr's Ten Canoes (2006), the veteran Yolŋu actor has inspired a generation of young indigenous actors.
Watching and listening to Gulpilil in this often-moving tribute, it's easy to see why. His on-screen presence and the historical significance of his performances is undeniable. Essential viewing.
Using its hush-hush gimmick to nerve-wracking effect, The Office-star-turned-writer-director John Krasinki's A Quiet Place was a breath of fresh air for the then moribund horror genre. The post-apocalyptic tale, starring Krasinski and his real-life wife Emily Blunt, saw a straggle of survivors on earth waging a very quiet war with rampaging blind monsters with an acute sense of hearing. And now the soundproofed terrors continue in the long-delayed Part II.
Also starring Cillian Murphy and Djimon Hounsou, this sequel sees the remaining members of the Abbott family forced to flee the confines of their previously safe abode and head out into the great wide open. With fewer places to hide, the potential for monster mayhem is high. Hopefully, this creature feature will be something to scream about. Quietly.