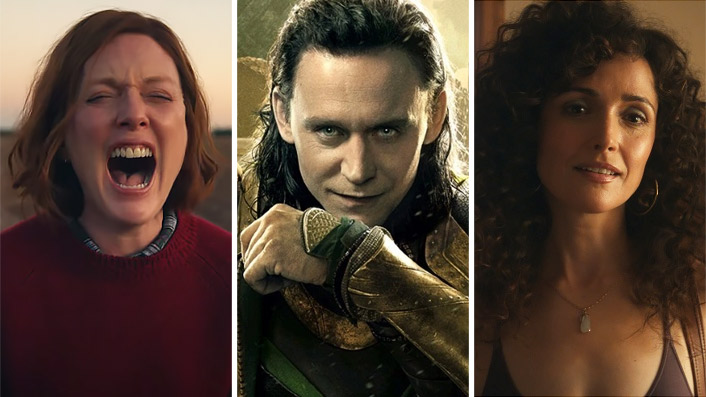 7 new TV shows arriving in June that we're excited about

---
Lots of crime hijinks, bored housewives, and a superhero or two take centre stage in the new shows on streaming we're paying attention to this month…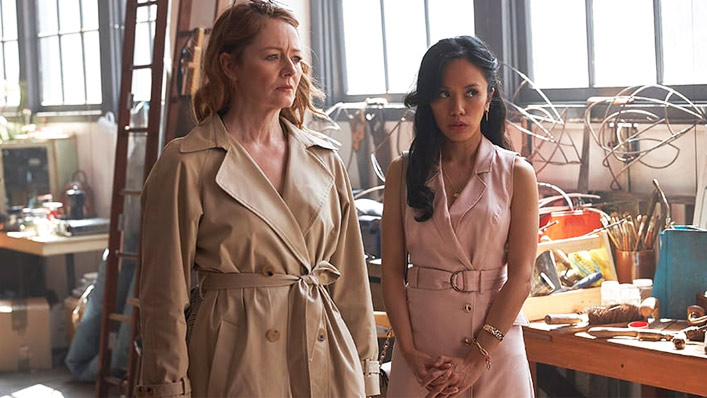 Watch on SBS on Demand
What's better than a heist drama? A heist drama set in Sydney's Eastern Suburbs featuring a diverse cast of women, perhaps? The Unusual Suspects is about a self-made businesswoman who has a $16 million necklace stolen from her home—but there's more to the crime than meets the eye. Starring Aina Dumlao, Michelle Vergara Moore and Miranda Otto, the series has nuance and depth, but most importantly it's a thrilling and gloriously fun ride.
Watch on Netflix
Based on the comic by Jeff Lemire and produced by Robert Downey Jr and his wife Susan Downey, Sweet Tooth is a post-apocalyptic fairy tale in which a virus has devastated the world—and animal-human hybrids have simultaneously been born. We follow Gus, a young boy who is half-deer, as he journeys across America with a mysterious man named Jepperd.
The show is absolutely gorgeous to look at, but what really makes it work are the performances—particularly from Christian Convery, the young actor playing Gus. Although a pandemic story might feel too close to home right now, the overarching fantasy makes it a compelling vehicle to unpack the trauma of it all.
Watch on Apple TV+
Stephen King is as prolific as his audience is insatiable, so fans of his work will be delighted with his new adaptation of his own 2006 novel that is apparently a personal favourite amongst everything he's written. Like many of his stories, this one centres around a writer, played by Clive Owen, who dies before the series starts. His widow, Lisey, played by Julianne Moore, is left to navigate her grief, family trouble, obsessive fans—and a strange supernatural connection to her dead husband. Like so much of King's work, it's both extremely scary and rather moving.
Loki (June 9)
Coming to Disney+
The long-awaited series focused on the popular villain-turned-anti-hero of the Marvel Cinematic Universe, Loki sees Tom Hiddleston return as an alternate timeline version of the titular character. After stealing the Tesseract, Loki is captured by the Time Variance Authority and given the choice of being erased from existence or fixing the timeline problems he has created. What follows is a crime caper that stretches across time and space. The MCU shows have been hit (Wandavision) and miss (The Falcon and the Winter Soldier) so far, but Loki looks extremely promising.
Coming to Apple TV+
This dark comedy starring Australia's own Rose Byrne is an '80s-tastic extravaganza reminiscent of Netflix's Glow. Bryne plays a stay-at-home mother, Sheila, who is struggling mentally when she happens upon an aerobics class that literally changes her life. Transformed by the joy she experiences in class, she begins teaching her own, and soon amasses a fitness empire—but not everything is easy at the top. The costumes and sets are fun to get lost in, and Byrne is at her best in comedic roles like this. Meanwhile the story is weirdly appropriate for our influencer-dominated times.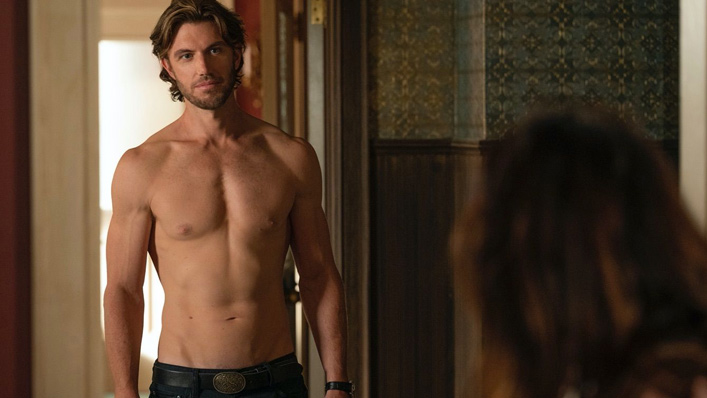 Coming to Netflix
Another suburban-mother-whose-life-is-turned-upside-down tale, this one is about a strange love triangle between a woman, her husband and her past. A frustrated Billie writes of her wild youth in a journal, and when her husband finds it and reads it, she fears he'll leave her—but he sees it as a challenge. Starring Sarah Shahi, Mike Vogel and Australia's Adam Demos, and executive produced by UnReal's Stacy Rukeyser, Sex/Life looks to be a sexy, sensual and compelling exploration of marriage, sexuality and identity.
Coming to Stan
Starring the glorious Sue Perkins and Mel Giedroyc of The Great British Bake-off fame, this British comedy series is about two best friends who stumble into careers as assassins. They're not very good at their jobs, leading to all sorts of hijinks and misadventures. Mel and Sue's natural chemistry shines here, amongst an over-the-top, silly plot, with plenty of laughs to be found. Which is— as ever—exactly what we need right now.