12 things you need to know about Mission: Impossible—Dead Reckoning Part One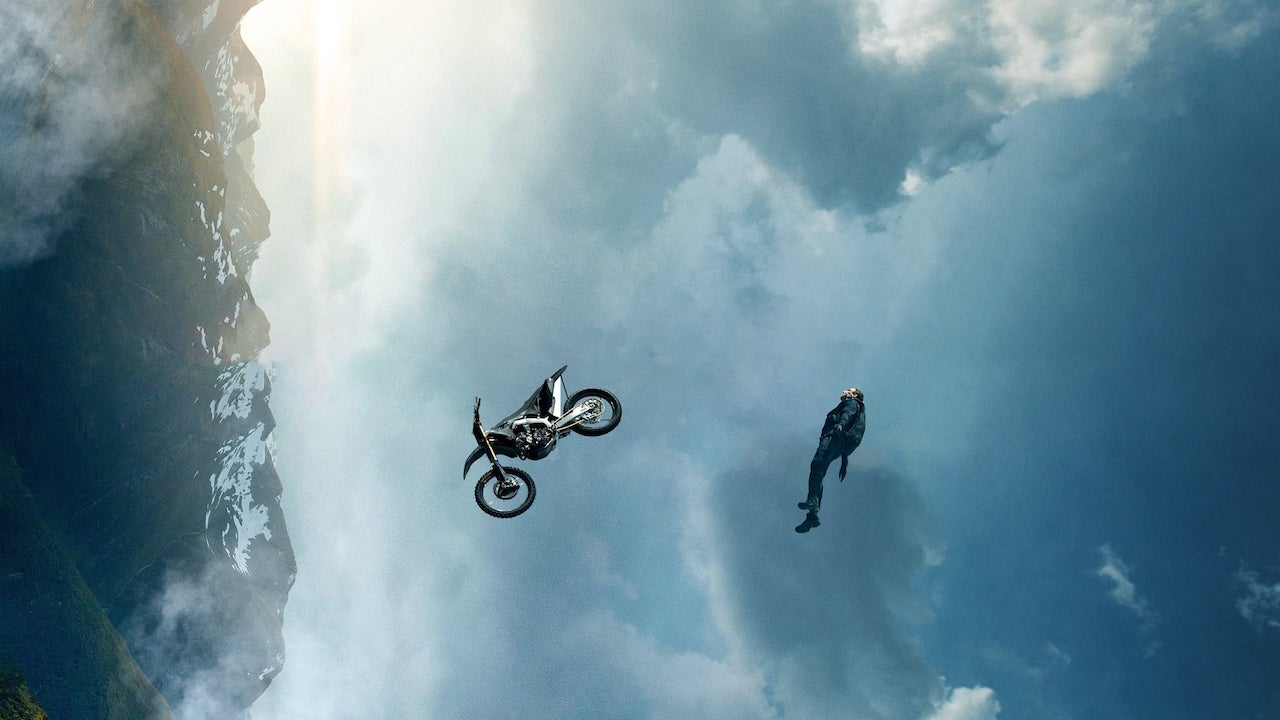 A colon, a hyphen, and now an extra subheading telling us this is only "part one" of a big, conclusive franchise capper: the Mission: Impossible movies are a bit of a grammatical nightmare, but a dream for action fans.
The seventh entry into this unstoppable series promises bigger stunts, countless freakishly realistic mask reveals, and even a few saucy controversies that cropped up during production. Your mission, should you choose to accept it, is to scroll and join in on discovering everything that excites us about Dead Reckoning Part One.
1. Flicks is giving one lucky NZ fan the chance to win $1000 just for seeing the film!
Okay, so this isn't so much a fun fact as a mind-blowing mission for our agents in Aotearoa. If you're reading this article, you're probably already keen on seeing Dead Reckoning: Part One, and if you book your tix through Flicks and tag a mate via our pinned Instagram post, a cool cash prize of $1000 could be yours!
There's still a few days left in this massive giveaway collab with Paramount NZ. This message will not self-destruct.
2. It's the most expensive Mission: Impossible film, and the most expensive film of Tom Cruise's career
M:I7 is set to break a few franchise records, with its $290 million budget making it both the series' most expensive effort and also the most costly film of Cruise's long filmography. Top Gun: Maverick had an estimated budget of around $177 million for comparison.
Additionally, Dead Reckoning: Part One's runtime of 163 minutes makes it the longest Mission: Impossible film to date, beating Fallout's previously held record of 147 minutes.
3. Cruise and director Christopher McQuarrie can't agree on who came up with that motorbike stunt
You've seen it emblazoned across every poster and trailer for Dead Reckoning: Part One, and you won't believe how stomach-droppingly awesome it looks onscreen: Cruise's motorbike + parachute dive has been touted as "the biggest stunt in cinema history". By what metrics? Who cares! The actor apparently went through 500 hours of skydiving training and around 1300 motorcycle jumps to train for the incredible climactic moment, ultimately performing six takes to get it just right.
On the red carpet for the film's Sydney premiere, Cruise and McQuarrie bickered about whose crazy idea the whole scene was in the first place. They both recalled that it was the first sequence shot for the film, as it would've been kinda pointless to shoot a whole dang movie and then have Cruise die horribly while shooting the death-defying act.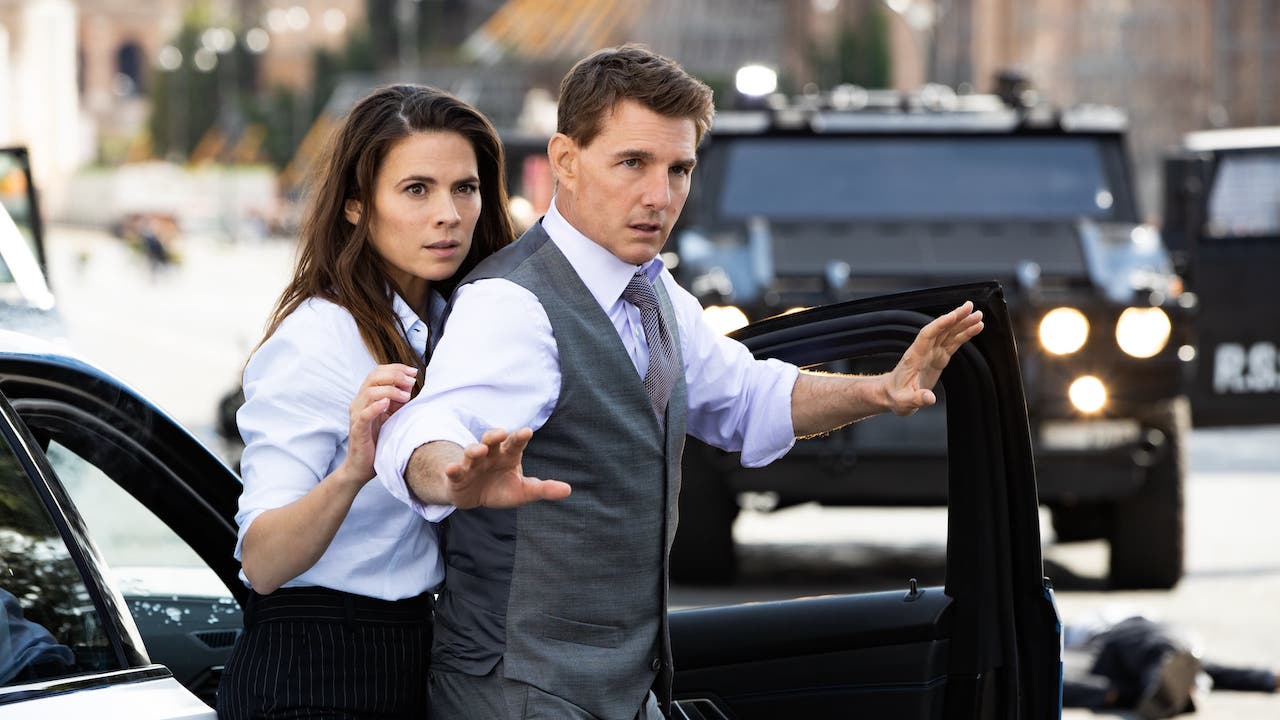 4. Hayley Atwell is new character Grace, a master thief
The Captain America star is a welcome addition to the Impossible Mission Force (yep, that is indeed the ridiculous name of Ethan Hunt's organisation). A highly-skilled burglar and pickpocket, it's never quite clear whether Ethan and co can trust her, or vice versa: her strong resemblance to a painful moment in Ethan's history means they have strong chemistry right from the jump, but very different aims.
Sign up for Flicks updates
Other fierce female characters who'll return to complicate Grace's intro to this new mission include Rebecca Ferguson's steely agent Ilsa, and Vanessa Kirby as arms dealer Alanna, a.k.a. The White Widow.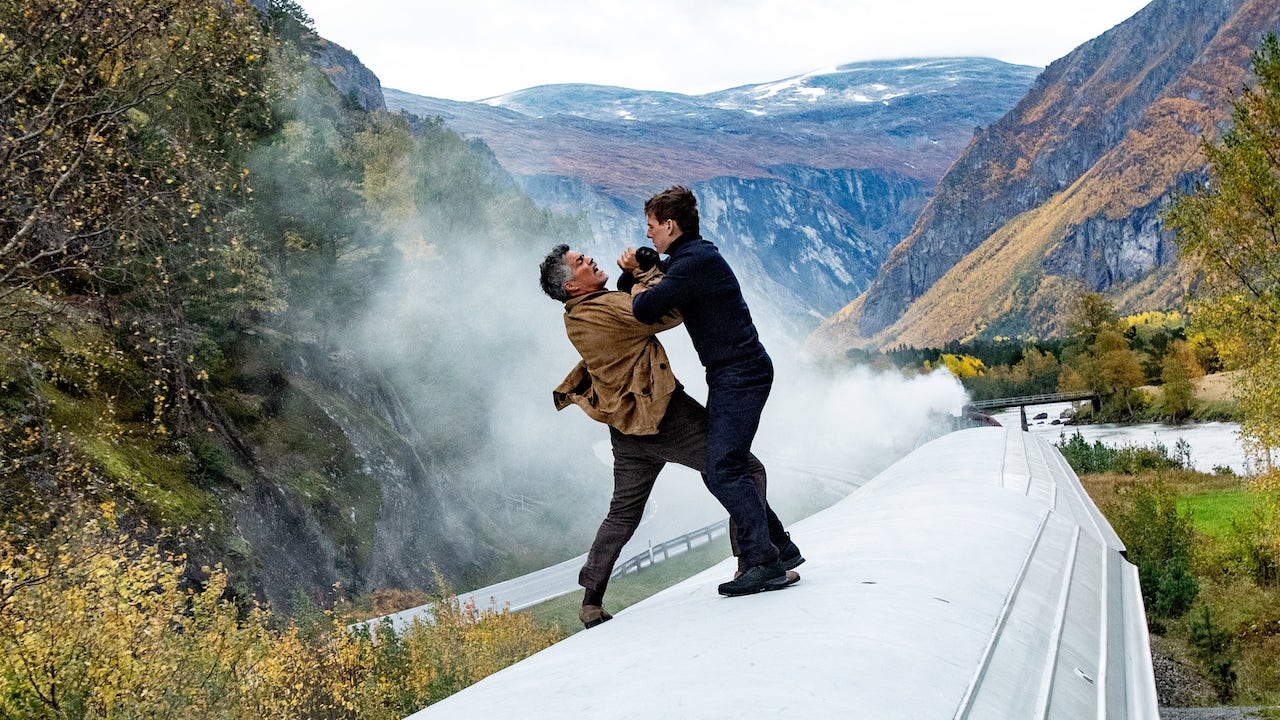 5. Ozark star Esai Morales plays a sinister villain from Ethan's past
Morales makes a chilling impact as terrorist Gabriel, seemingly the Big Bad the IMF will face over parts one and two of Dead Reckoning. He's a ruthless force of chaos who will destroy anything in his path to gaining control of a globe-conquering AI entity…and yet he's not the only opposition Ethan faces in Dead Reckoning: Part One. Shea Wigham, ever typecast as a grumpy cop, plays new character Jasper Briggs, under the order of Henry Czerny's IMF director Kittridge. Czerny last appeared as this gruff government character in the very first Mission: Impossible film, way back in 1996. Almost 30 years ago. Wow.
6. Pom Klementieff is a real highlight as French assassin Paris
Atwell is best known for a Marvel supporting role, and so is Guardians of the Galaxy standout Klementieff, who plays quirky bug-alien Mantis. Raised in France and well-trained in boxing and martial arts, the actor is one of the most exciting new characters introduced in M:I7, doggedly chasing Ethan across the world under Gabriel's orders. In one nightclub scene she wears an Adam Ant-esque getup and pale mime makeup, giving Daryl Hanna's vicious Blade Runner character a run for her money. What can we say: we love a deranged hench-woman with a heart of gold.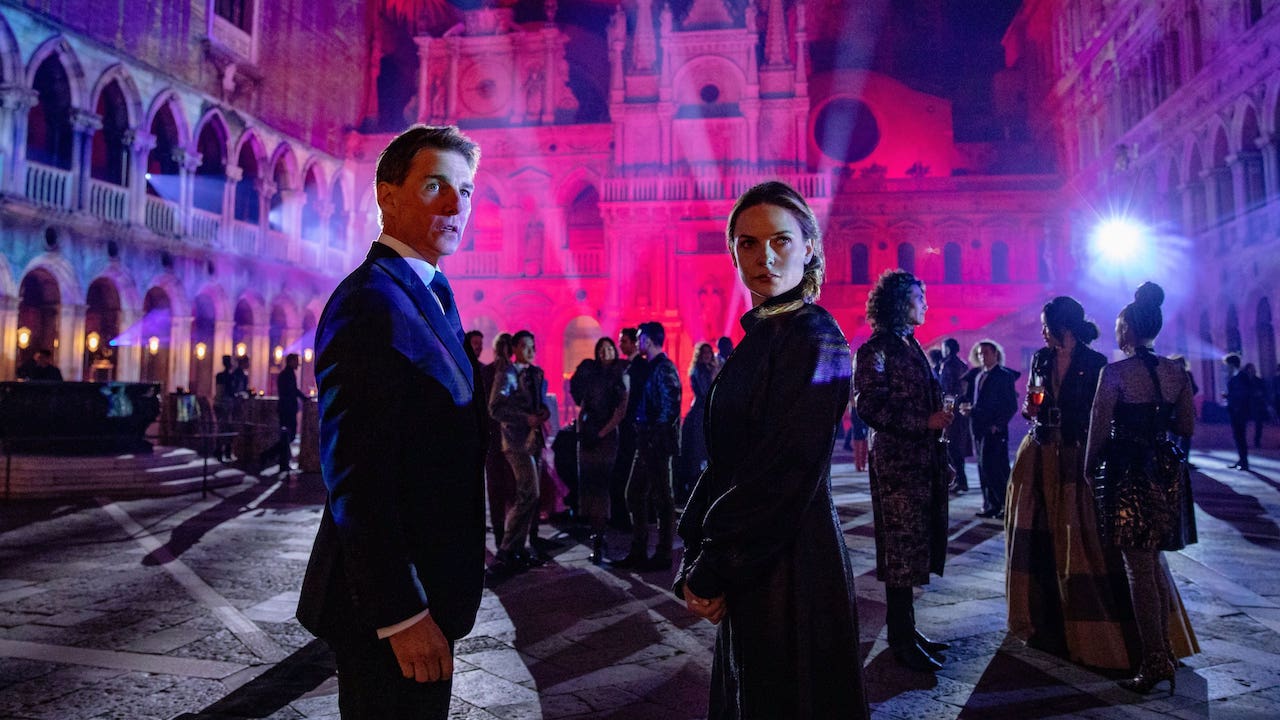 7. Setpieces include a sandstorm shootout, an airport heist, and a car chase through Rome
Much like the film's characters, McQuarrie and his team were sent on a whirlwind trip around the globe to capture each heart-pounding action sequence in M:I7. Filming took place in Venice and Rome in Italy, Norway, London, and North Yorkshire, with the British countryside standing in for the Swiss Alps.
Up in the sky, through Roman laneways in a dinky yellow Fiat, and on foot, M:I7 takes us breathlessly from one finely-paced action moment to the next. The airport sequence is particularly clever, making good use of technicians Luther (Ving Rhames) and Benji (Simon Pegg) as they deep-fake the faces of passersby to fool Ethan's pursuers and even stop a bomb threat.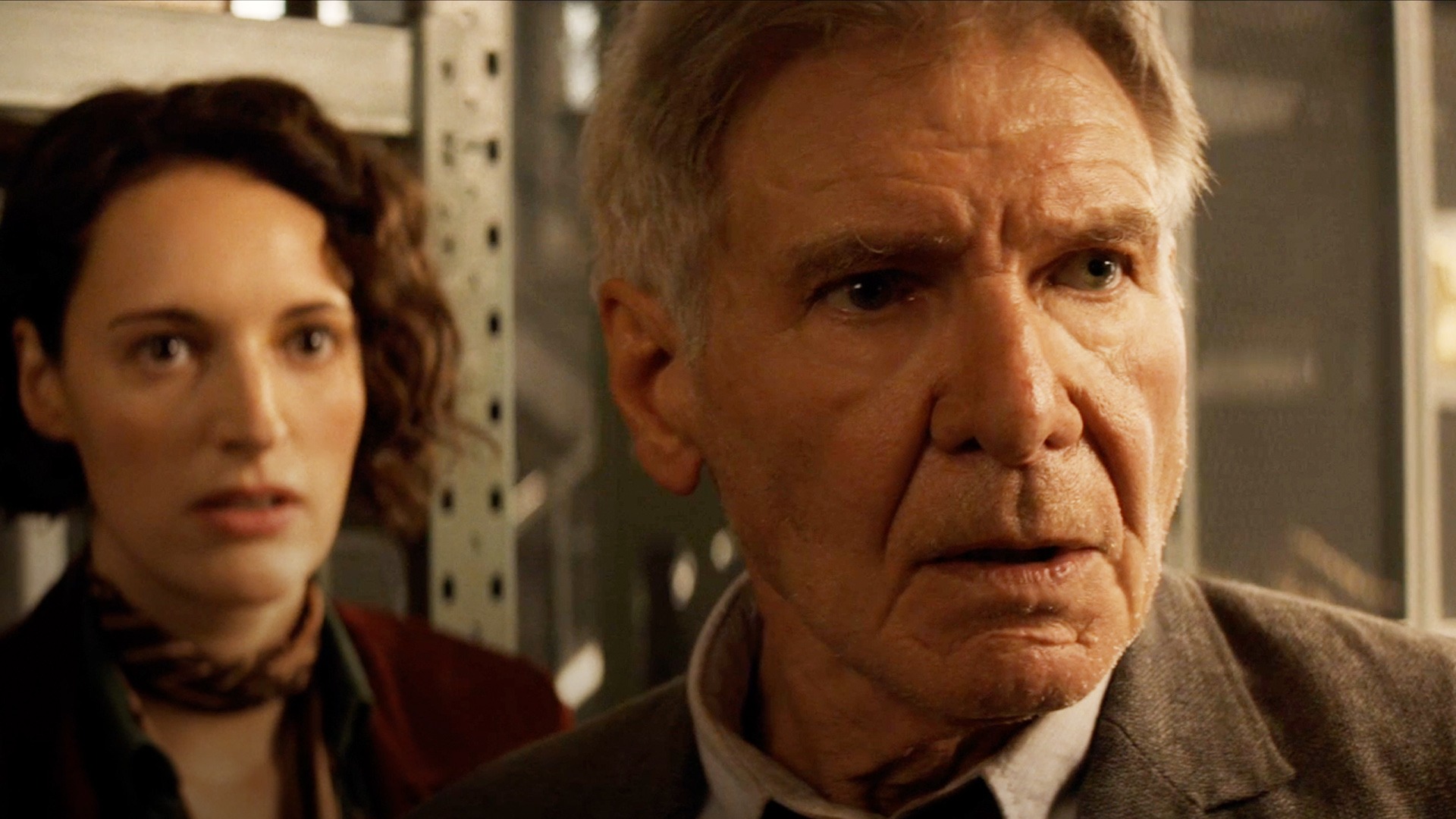 8. A train sequence was shot on the same rails as the opening of Indiana Jones 5
This one particular stretch of railroad in Derbyshire, England has had a real celeb moment lately. Filming on Dead Reckoning: Part One was halted for two weeks (due to spicy local controversy you can read about below!), and in that time, James Mangold brought the production of Indiana Jones and the Dial of Destiny to those same rails to film the sequel's opening flashback sequence. If you've seen both movies, the gorgeous parochial countryside seen in both scenes might even ring a tad familiar—although the Indy scene takes place mostly at night, both action setpieces involve our heroes grappling with bad guys atop the carriages.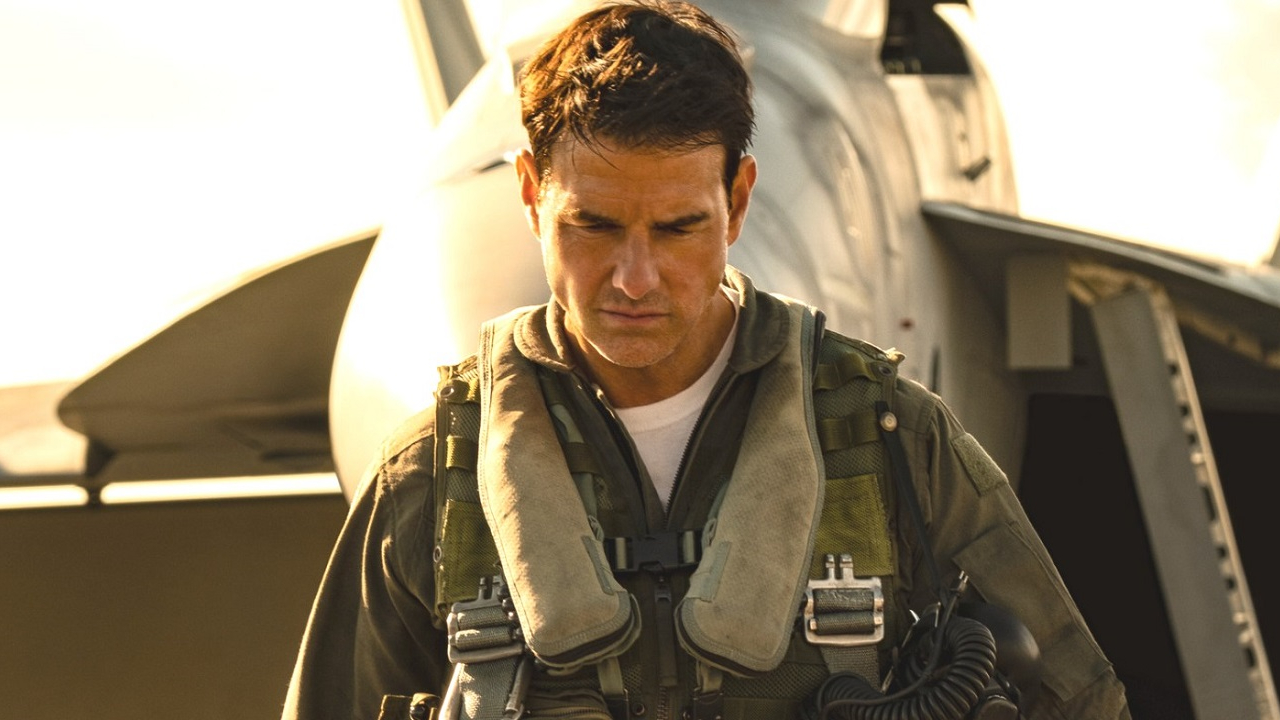 9. Heaps of the cast and crew from Top Gun: Maverick are signed on
Christopher McQuarrie directed the last two Mission: Impossible films, and his collaboration with star Cruise extended into writing and producing last year's celebrated Top Gun sequel. They've also brought along that film's editor Eddie Hamilton, composer Lorne Balfe, and a few of Top Gun: Maverick's recognisable cast members. Charles Parnell, who played Maverick's Rear Admiral Bates, and Greg Tarzan Davis, who was Lieutenant "Coyote", must've made a good impression on Cruise and McQuarrie, appearing in smaller roles in the latest Mission: Impossible entry.
10. The movie courted controversy with plans to destroy a Polish bridge from 1908
With the Swiss government not onboard to have any noisy, destructive explosions in their precious alps, McQuarrie and his team found a suitable alternative for M:I7's big train finale: a Polish bridge that had survived World War II, but had been intended for demolition since 2016. Seems like a good deal, right? The local council gets to take down an ancient old bit of metal, and the movie gets to stomp all over an actual historical location for extra cinematic clout. Well…check out the tweet below for a hint at how that plan was received.
In 1945 the Nazis tried to blow up this bridge. 75 year later Tom Cruise hopes to finally finish the job. pic.twitter.com/WVH0bIx6rS

— Szescstopni (@szescstopni) July 30, 2020
In July 2020, though, railway and history enthusiasts—as well as regional Monuments Heritage Office—put forward a furious petition to stop the destructive stunt, with cultural property registration being finalised shortly after. The whole mess was instead moved to a railroad and disused quarry in England: seems like Ethan and his team built a new bridge and got over it.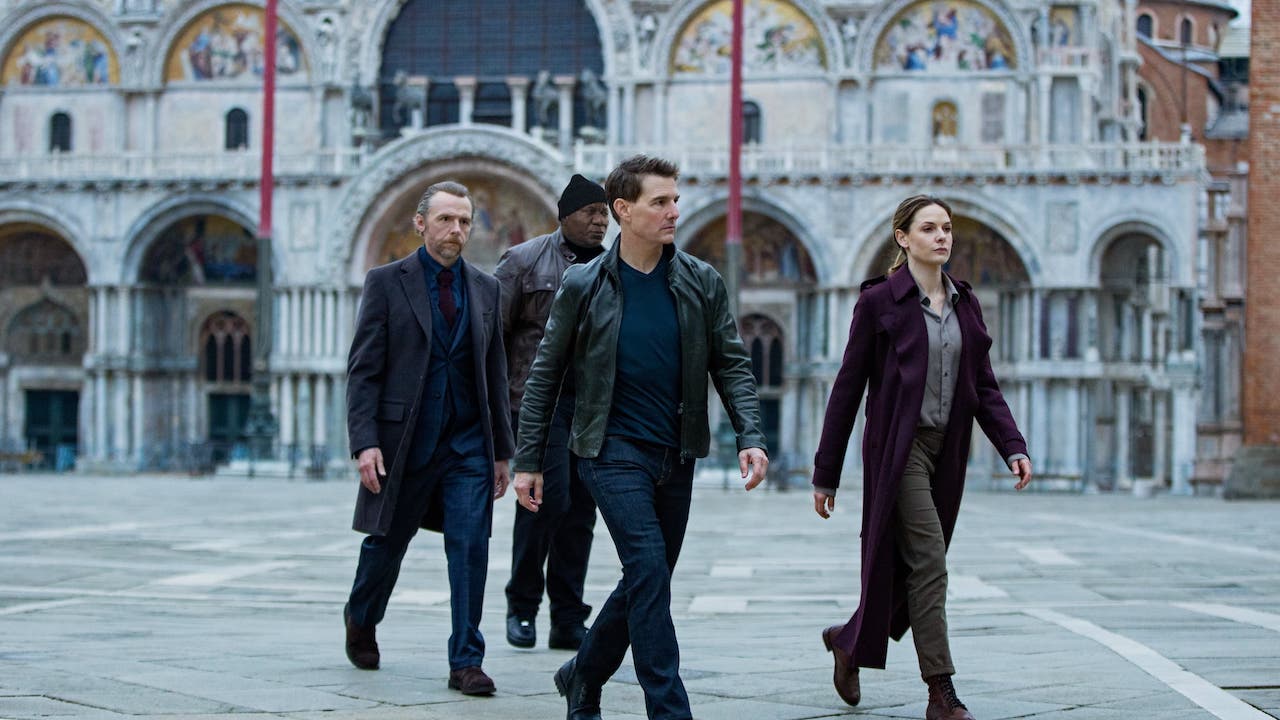 11. Cruise caused more scandal with his angry rants about COVID-19 safety
You might have already heard Cruise's leaked, expletive-ridden rants about crew members violating social distancing guidelines during the pandemic-bound filming of M:I7. "I'm on the phone with every f**king studio at night, insurance companies, producers, and they're looking at us and using us to make their movies!" the actor is heard to shout. "We are creating thousands of jobs, you motherf**kers."
It was certainly not a moment of grace for the scandal-attracting action star. But criticism of the incident has seemingly turned to applause for Cruise, with The Atlantic calling the rant "indicative of how film sets have become pressure cookers during the pandemic", saying that it's "it's cathartic, even comforting, to hear him assert that safety is paramount". Cruise also personally paid half a million pounds for an old cruise ship on the film's British set, so that 12 COVID-19-positive crew members could comfortably self-isolate.
12. The sequel is coming in June 2024—and it might be Ethan Hunt's final adventure?!
Chopping up your franchise into half-finished parts is so hot right now: both the John Wick and Mission: Impossible series planned to have their latest two films shot back to back, a daunting effort that was cancelled in both instances due to pandemic-era production obstacles. Mission: Impossible — Dead Reckoning Part Two is currently scheduled for June 28 next year, but are the rumours true that we may be saying goodbye to Ethan Hunt in that two-parter conclusion?
Variety's "insider" claims that "the plan is for the seventh and eighth films to serve as a sendoff for Cruise's Ethan Hunt character — a culmination of the entire series". But last month director McQuarrie claimed that he was still developing ideas for future instalments.
NEW from Rome! #MissionImpossible director Christopher McQuarrie tells Fandango that #DeadReckoning Parts 1 & 2 are not the end of the series, and they already have ideas for what comes next. Part 1 is only in theaters July 12! Get tickets now https://t.co/NikqVaQWGC pic.twitter.com/SQ86wHIgn7

— Fandango (@Fandango) June 18, 2023
Can this really be the last two movies we get, of some random ripping off their face and revealing a smug Ethan Hunt underneath? Nahhh, we wouldn't count on it. That iconic Lalo Schifrin score, so memorable ever since its premiere in the now mostly forgotten Mission: Impossible TV series, is too maddeningly catchy to be out of cinema sound systems for too long.