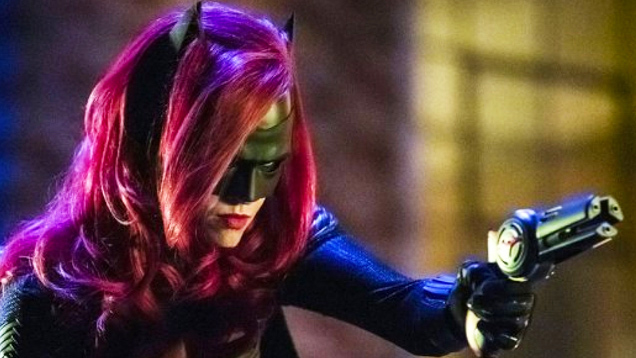 10 things we need to see from the Batwoman TV show

---
A Gotham City superhero who is openly gay, Jewish, and played by Ruby Rose? Hell yeah, writes Maria Lewis.

It's hard to overstate the importance of Kate Kane aka Batwoman within the DC Universe: openly gay, openly bad-ass, and now openly coming to our small screens. No longer a cameo played in the Arrowverse, here's ten things we need to see in her Batwoman's headlining season.
GaaaaaAaaaaaay
When Kate Kane made her debut on the page in 2006, she became DC Comics' most prominent gay superhero. It was a huge deal at the time, with even mainstream media outlets like CNN and USA Today covering comic book news (wild, we know).
When it was first revealed CW was looking to add Batwoman to their growing slate of DC television comic book properties, reports leaked they were intending to do more than just have Kate Kane be authentic to her comic book origins. The character would be gay on screen, sure, but they were looking to cast an openly gay actress as well.
Ruby Rose was that choice, with the Australian star eventually deleting her Twitter account due to criticism following her casting that she 'wasn't gay enough'. Internet grossness aside, her casting cements the fact that Kate Kane's sexuality wasn't going to be something hinted at, or flirted with, or vaguely eluded to. She was going to be overtly gay from the opening frame to the closing credits. A homosexual superhero is something we need in 2019, but it's also something we've been waiting for for a long bloody time.
Capeography
Not to break Edna 'E' Mode's seminal 'NO CAPES!' rule, but in Batwoman we need capes. We need neon red capes swishing; we need neon red capes swirling; we need neon red capes sashaying from rooftops as Batwoman drops onto the necks of bad guys. It's not essential, sure, but Batwoman's extreme neo-Goth design is part of the draw. So dramatic capeography? Yeah, we need it.
Batwoman Begins
Architect of the DC Universe on CW, Greg Berlanti, has said that season one of Batwoman is very much about Kate Kane's origin story. In the comics, that involved her father becoming one of her (if not the) biggest allies as he equipped Kate with the latest equipment and gadgets.
More importantly, he sends her off to train with an assortment of his military contacts all around the world over the course of two years. This is something we need to see and could be given more time than the effective albeit brief training montage in Batman Begins.
Considering the formula of episodic flashbacks established in the early seasons of Arrow, this is where we could have our cake and eat it too. The Batwoman we were introduced to in the Elseworlds Arrowverse crossover was already Batwoman: effective, brutal, cunning. With the flashbacks, we could get to see her growing and developing into that persona while we're spending time with the established heroine in the present.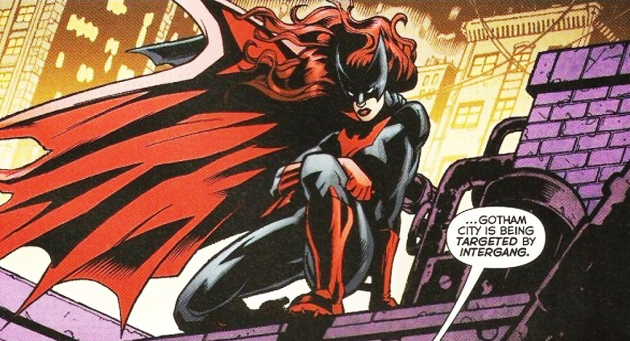 Mazel tov, baby
There are a lot of things integral to Kate Kane's identity and being Jewish is right up there. In the comics, she's shown celebrating Hanukkah and her faith is a crucial part in defining her moral compass as a vigilante.
In pop culture, especially genre, there are few examples of openly Jewish characters. There's Willow Rosenberg from Buffy The Vampire and very few others. With a full season order of 22 episodes, there needs to be a representation of Kate Kane's religion at some point during the show. Heck, there's certainly the time for it.
The Question
One of Batwoman's great loves is Renee Montoya. Like Harley Quinn, she was originally created for the Batman animated series before taking on a life of her own on the page of DC Comics. Starting out as a Gotham Police Department detective, she eventually takes over the mantle of The Question.
Although The Question has enough depth for their very own series, the most likely and logical place for Montoya to show up is in Batwoman. Although there have been no glimpses of her in the trailers or footage so far, that's not to say she won't surface in the meatier end of season one. At some point, we need Montoya. And we need The Question.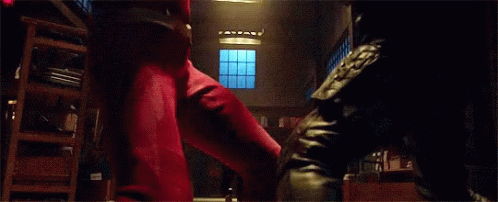 The Dark Fight
When Arrow's storytelling has dipped and waned, one thing you could always rely on were the fights. The choreography is consistently tight, entertaining, and fast-paced. Given Batwoman has more in common with Arrow than it does more high-concept CW superhero offerings like The Flash and Legends Of Tomorrow, we need that same level of grunt.
With Rose front and centre, it's safe to say we can expect it too. Physicality is one of her greatest strengths as an actress, with her Instagram populated with training videos and fight choreography that tease at the promise of the gritty, hand-to-hand fight scenes we deserve.
Who's your daddy?
One of the most refreshing and redeeming aspects of the comic book iteration of Batwoman is Kate Kane's relationship with her father, Colonel Jake Kane. He's a military man and on the surface, it would have been easy to create an antagonistic relationship between him and his openly gay daughter. It also would have been lazy.
Instead, when Kane is kicked out of the military for refusing to deny that she's a lesbian, he says that she maintained the family's honour. And together, they work to make her one of the most skilled vigilantes in the world. While Bruce Wayne has Alfred as his surrogate father figure, Kate Kane literally has her father and neither hero would reach their peak without the other.
Sign up for Flicks updates
Gotham City Limits
Kate Kane lives and operates in Gotham. We've seen glimpses of it throughout the one thousand seasons of other CW superhero shows but Batwoman is likely the first time we'll get a chance to explore it in-depth. Which means a) we need to tap into those Gotham landmarks and b) we need to tap into that iconic Gotham Rogues Gallery. Well, the ones that haven't already been expended across eight seasons of Arrow that is.
Swagger
Batwoman is the first CW series to cast a movie star. Think whatever you want about her acting abilities, Ruby Rose is a movie star. And with that comes the swagger of star power. The other shows have made celebrities of their leading men and women – few people knew the name Stephen Amell before he became Oliver Queen in Arrow, likewise Grant Gustin in The Flash, and Melissa Benoist in Supergirl.
They'll serve their time as superheroes in the hope of one day being able to translate that into a film career. Rose came from not one blockbuster franchise, but several: Resident Evil, John Wick, Pitch Perfect and XXX. There was also The Meg and a cult following off Orange Is The New Black.
She was already a star before she became a superhero and that brings it's own kind of energy.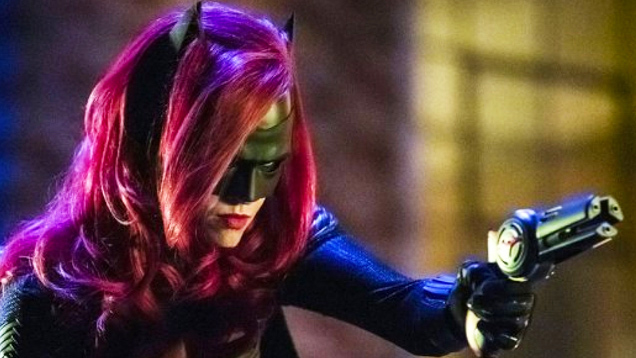 Case of the cousin
Kane's maternal cousin is Bruce Wayne aka Batman. And it's no secret the caped crusader has long been a shiny toy the CW have wanted to get their hands on. Yet between the success of Gotham and the enduring cinematic versions, it's one they haven't been able to touch and most likely won't be able to with Matt Reeves' upcoming version.
The cousin connection is something that will be brought up, many times no doubt. Hell, Lucius Fox's son Luke is a key supporting character throughout the season. Since they can't show Batman, they'll have to settle for hinting at him instead. That's a good thing. We've had enough versions of the man-post Bat. Now we're finally getting the woman and she should be given the chance to stand in the spotlight of her own Bat signal.