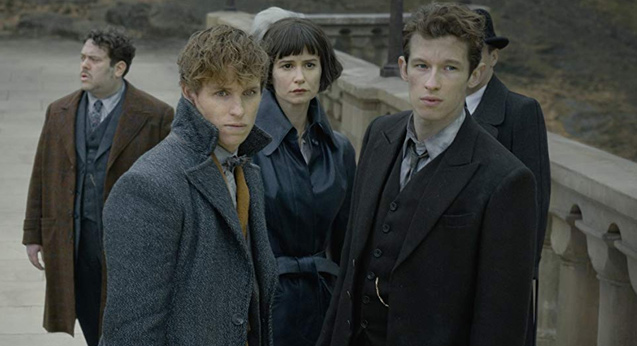 There are flashes of brilliance in the at times laborious Fantastic Beasts: The Crimes of Grindelwald

---
Fantastic Beasts: The Crimes of Grindelwald should come with a disclaimer: that Fantastic Beasts and Where to Find Them is essential viewing before entering the cinema (and the expanding Wizarding World is helpful reading). There's Young Dumbledore (or 'Yum-bledore' – thanks Tumblr). There are flashes of Hogwarts and delightfully era-appropriate earlier versions of the classic uniform for those of you craving more of what eight incredible movies (and seven novels) set there. However, lower your wands and your expectations – it's a part two of five.
When Grindelwald (Johnny Depp) escapes his prisoner transport between the American and European Ministries of Magic, he makes his way to Paris to reunite with Credence (Ezra Miller), the Obscurial host of the mighty 'Obscurus' monster that nearly destroyed New York, to tip the balance of power for his cause. Albus Dumbledore (Jude Law) covertly requests that acolyte Newt Scamander (Eddie Redmayne) breach his own travel ban to intercept Credence before Grindelwald can claim him for the forces of darkness.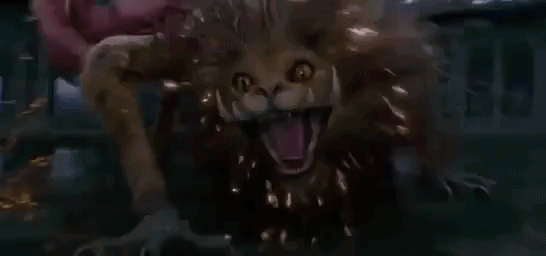 Director David Yates began his custodianship of the series with The Order of the Phoenix, carrying Alfonso Cuaron's deep character focus (stripping away vast swathes of the agonising, adolescent interiority) and bringing along striking visuals. There are flashes of that Yates formal brilliance here. In the re-introduction of Newt, we see Yates pivot to an intuitive and immersive character point of view. Especially in the introductions of Leta (Zoë Kravitz), whose beguiling quality makes it feel like we're under a spell. Other than the wonderfully rendered creatures, the special effects have a suffocating quality.
J.K Rowling, as a novelist, is nothing short of a genius; the Harry Potter series is unbelievably rich and endlessly consumable. As a screenwriter, Rowling's instincts to build worlds and explore and craft characters take two modes. The first and much more satisfying is when Crimes of Grindelwald focuses on the unique aspects of this timeline. The other is the laborious entanglement that suffers the same infuriating George Lucas/Star Wars prequels desire to make everything interconnect. The film does both equally.
Sign up for Flicks updates
Zoë Kravitz's Leta Lestrange is the most engaging character. She's a striking, mesmerising and mystique-inducing beauty, the dark truths of her past haunting her every movement. Redmayne appears to have settled into Newt in the second outing. The first entry of the series saw Redmayne imbue Newt with a set of distracting tics and affectations that played like gestural gymnastics.
The Crimes of Grindelwald is a refreshing and more tempered contrast. Jude Law's young Albus Dumbledore exudes a swarthy charm, a more overt cheek and the emotional scars of a traumatic youth. The internet rage about not directly and overtly addressing his character's sexuality really should have come with the qualification that these critics hadn't seen the movie. Depp's performance is forced to compete with Grindelwald's entirely over the top James Bond henchman aesthetic.
Walking out of Fantastic Beasts: The Crimes of Grindelwald I reminded my guest that there are going to be three more of these films before the story is completed. His priceless response took the words right out of my mouth – "oh for fuck's sake?!?! Does that mean I have to sit through three more of these to finish this movie?!" In short, yes.