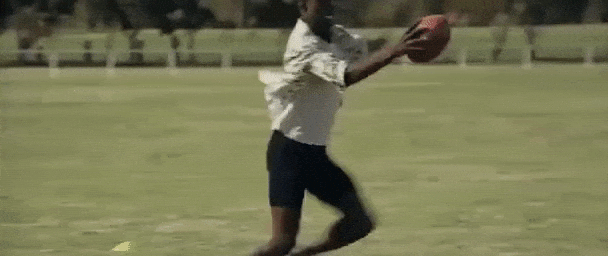 The Merger review: a bloody ripper of an Australian sports movie

---
The Australian stage is so chock full of great stories that it is a constant oddity of the local film industry that so few of them are ever adapted into movies. I'm not exactly sure how comedian Damian Callinan's one-man show could have possibly worked on stage considering the logistics of its sprawling character-focused story. It was, however, nominated for the Melbourne International Comedy Festival's prestigious Barry Award and toured for six years, so far it be it for me to question that.
It has a natural home on the big screen in Mark Grentell's (Backyard Ashes) feature. The Merger received its world premiere at the Melbourne International Film Festival's prestigious gala presentation and will be released across predominantly regional cinemas at the end of August.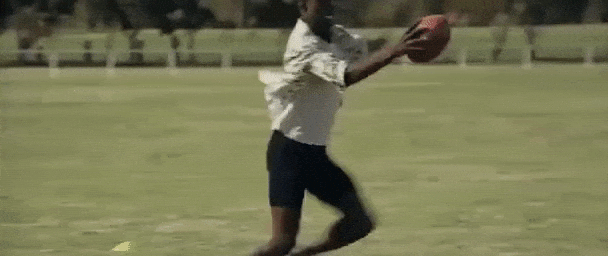 Troy Carrington (Callinan) was a once promising Aussie Rules footballer who mangled his legs in a crepe paper banner and has lived his life as a pariah ever since. Living as a self-confessed hermit on the fringes of Bodgy Creek, where locals heckle him with "town killer" because of his part in the closing of the town's mill, Troy is approached by a pre-teen wannabe documentary filmmaker, Neil (Rafferty Grierson), whose mother, Angie (Kate Mulvany), soon suggests that he takes over the reins of the community's Bodgy Creek Roosters footy team.
On the verge of being merged due to a lack of money, talent, and venue, his promotion is met with resistance. But when his plan involves recruiting the local refugee and immigrant population, Troy faces an even harder battle.
Sign up for Flicks updates
Take just a cursory glance at that plot and you're unlikely to be expecting grand twists and turns. But the appeal of The Merger's doesn't lie there; rather in how it weaves topical themes throughout a thoroughly charming story of redemption for both Troy and the town. The stakes are moderate to say the least and the laughs are sweet, but it's not often spoken about how refreshing it can be to watch something that places niceness and gentleness above all else.
blessedly free of many of the troubles that plague similar Australian comedies
Rooted in the sort of xenophobic rhetoric and lack of understanding that is pushing itself deeper and deeper into the Australian mainstream, The Merger arrives at just the right time. As represented in the characters of one-time footy great Bull (John Howard) and the brutish trucker Carpet Burn (Angus McLaren), the changing face of Australian masculinity is portrayed as suitably out-dated and misguided.
Callinan's screenplay matter-of-factly lays out his themes, having the immigrant and asylum seekers of Bodgy Creek educate the locals and humanise the struggles of living in war-torn regions of Syria and Burundi. The emotions unearthed by scenes highlighting the refugees' similarities to their new neighbours are hardly subtle, but they are rooted in the lived in experiences of those it is representing and they work as an essential dramatic backbone to the comedy.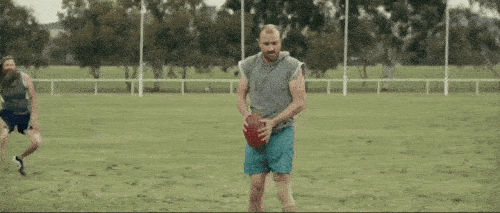 In many ways, The Merger recalls Jeffrey Walker and Osamah Sami's 'muslim rom-com' Ali's Wedding. It's a simple film, but blessedly free of many of the troubles that plague similar Australian comedies. The quirkiness has thankfully been dialled down (and at least isn't as cringe-inducing as you may expect when it does appear), and it looks suitably sun-kissed from its Wagga Wagga filming locations. There is a charming natural quality to the fields of canola flowers, the wear-and-tear of the community footy oval, and especially in the performances of Callinan, Mulvany and Grierson.
Look, I'm not sure it knows the rules of AFL and it can't entirely shake off the creakiness of its well-worn familiar plot that is as daggy as a sheep's behind. But The Merger offers exactly what it says on the tin, for feel-good entertainment with a message that speaks specifically to its Australian audience. And to top it all off, there's even a solid Enya joke. You bloody ripper.