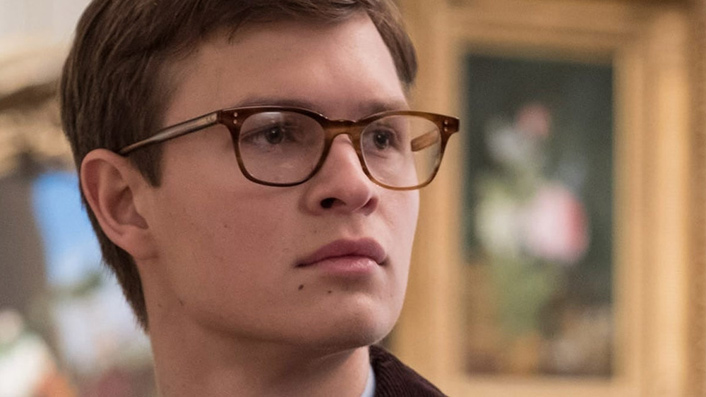 The Goldfinch is a star-studded but flawed literary adaptation

---
A star-studded adaptation of Donna Tartt's Pulitzer Prize-winning novel exhibits some of the lesser traits of the literary adaptation. It's a flawed film, but not without flickers of interest, writes critic Craig Mathieson.
First experienced in rubble strewn aftermath, The Goldfinch is about a 13-year-old boy, Theodore Decker (Oakes Fegley), who is dislodged from the only life he knows when a bomb explodes inside New York's Metropolitan Museum of Art and kills his mother. He is in shock, even as he's passed to a school friend's privileged family where Nicole Kidman's matriarch is wearing pearls and looking concerned. And when that passes he still can't find a life that quite make sense to him.
John Crowley's film has much the same impasse, moving from one genre to the next with tidy restraint. Things keep happening, but they never really add up to anything.
The title refers to a painting – a 1654 work by Carel Fabritius, who himself died in an explosion – that Theo has suborned from the ruins, partly to give form to the shocking loss he's suffered, and fittingly it becomes an object of hidden obsession. Theo, who blames himself for his mother's death, needs the painting as an act of atonement, but it is unseen and unfelt, a security blanket he can't quite hold onto. That's the kind of concept that movies made from literary successes tend to fixate on, and the adaptation by Peter Straughan (Tinker Tailor Soldier Spy and The Snowman) finds several more.
The narrative is episodic but short on connective tissue. Theo moves from the uptown apartment of Kidman's Samantha Barbour and her family, where camel coloured overcoats are the go, to the downtown lair of antique dealer and restorer James 'Hobie' Hobart (Jeffrey Wright), whose warm, welcoming voice is the first signifier of a salve to a battered young spirit. Hobie deals in "antique American furniture." That's what this film is: an already dated take on the tasteful arthouse movie; a Dickensian tale that aspires to the translations once crafted by Merchant Ivory.
Sign up for Flicks updates
Crowley did a fine job with 2015's Brooklyn, but too little coalesces here. Theo moves to the very edge of Las Vegas with his nefarious father Larry (Luke Wilson), where he gets a best friend in dilettante Russian émigré Boris (Finn Wolfhard), and they have coming of age experiences that culminate in an adult Theo being played by Ansel Elgort.
The grown Theo is meant to be torn between his grief and desires, allegiances and addictions, but in a film of tastefully minor performances Elgort is simply calcified. There's little beneath the surface when Theo crumbles without great fascination as the movie embraces the international crime thriller.
This succession of environments allows for beautifully contrasting images from cinematographer Roger Deakins, carefully spread over the 149 minute running time, but nothing in The Goldfinch feels like it has to be resolved. Even its idiosyncrasies are so orderly as to be predictable.