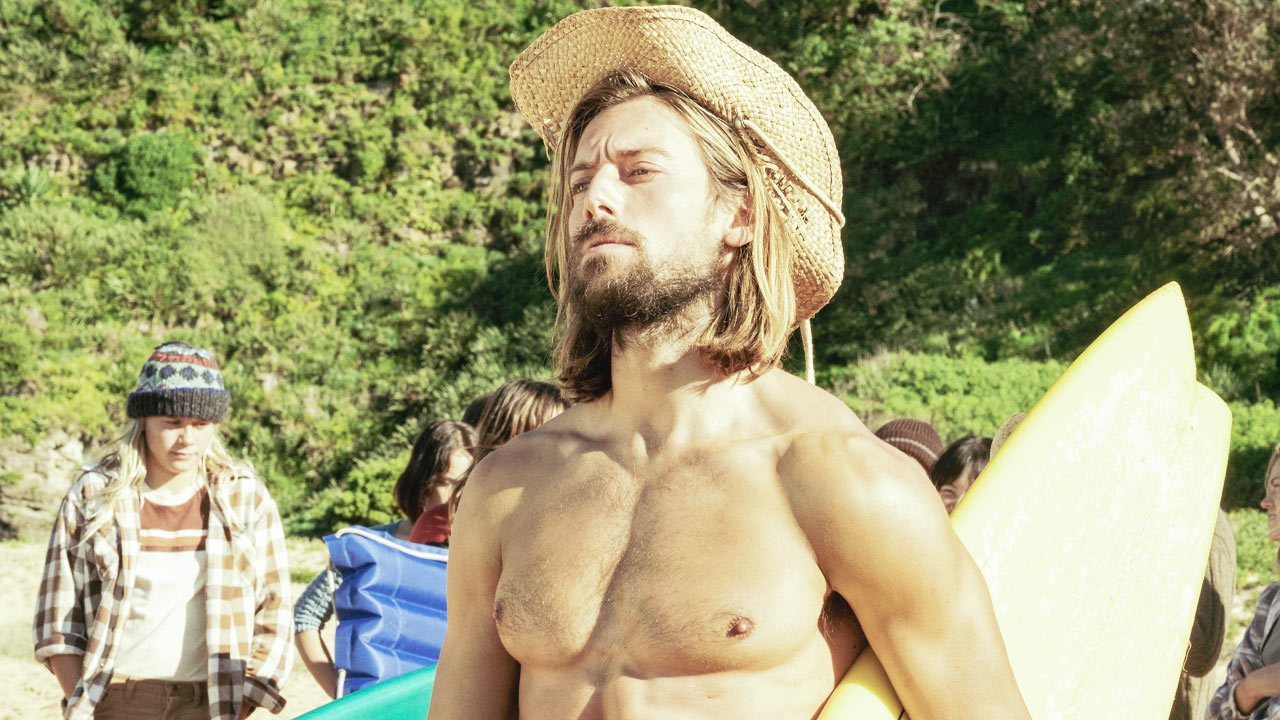 The cast and setting of Barons make a splash, but its surf rivalry story wipes out

---
Barons has many compelling elements to its sunny 70s set-up, but Travis Johnson feels that the ABC drama is wading in shallow waters.
Coastal New South Wales, 1971: While war rages in Vietnam and the world is rocked by epochal cultural and political unrest, in the sleepy town of Woogonga, best buds Snapper Webster (Ben O'Toole) and Trotter Dwyer (Sean Keenan) are financing their surfing lifestyle by flogging the occasional wetsuit under Snapper's Bare Feet Surf Co label.
Trotter is a bit more ambitious, and when Snapper shoots down his plans for expansion, he breaks away to form his own Lightwave Surf Company and begins selling board shorts with his new wife (and Snapper's ex), Tracy Chan (Jillian Nguyen). Feelings are hurt, Trotter's (empty, mind you) caravan gets shoved off a cliff, and an epic rivalry is born.
The dawn of the Australian surfwear industry isn't a bad setting for a television series, with the conflict between the counterculture and the corporate world offering ripe opportunities for drama. Co-creator Mick Lawrence (Bra Boys, Fighting Fear) realised that when he read Phil Jarratt's Salt and Suits, an oral history of such brands as Quiksilver, Billabong, Hang Ten and more. You've got a period of upheaval, a vibrant creative community, an obvious dramatic throughline, and a setting that demands a lot of athletic young people in swimwear for set dressing. When Barons, which Lawrence created with John Molloy (The Gloaming) and Head Writer Liz Doran (Molly) is actually focused on this and advancing its story, it's a pretty good time.
Sign up for Flicks updates
Unfortunately, it's also an uneven one. After a strong set up, the series flounders, pushing in too many directions and trying to encompass too many characters and themes, which means we're following subplots rather than the main thrust of the story. Some of these work well in tandem with the overall plot: Hunter Page-Lochard plays Reg, an Indigenous board maker whose decision to dodge the draft haunts him throughout the series, while Sophia Forrest's turn as Dani, a closeted professional surfer at a time when the subculture was hostile to all women, let alone gay women, is complex and nuanced.
But a mid-series subplot where Tracy, an art teacher by day, deals with the sexual exploitation of a student seems to exist just to give Jillian Nguyen, so good in the recent Loveland, something to do. Our attention should be on the parallel stories of Trotter and his dark mirror Snapper, who isn't averse to smuggling a recreational substance or two from Bali to supplement his income; instead we're left chasing one little story thread after another.
It doesn't help that the production values also fluctuate. The Australia-set sequences are generally on point when it comes to period detail and costuming, lending the proceedings some real verisimilitude, and a quick sojourn to the jungles of Indonesia to find a drugged-out surfer played by Kick Gurry drips with eerie menace.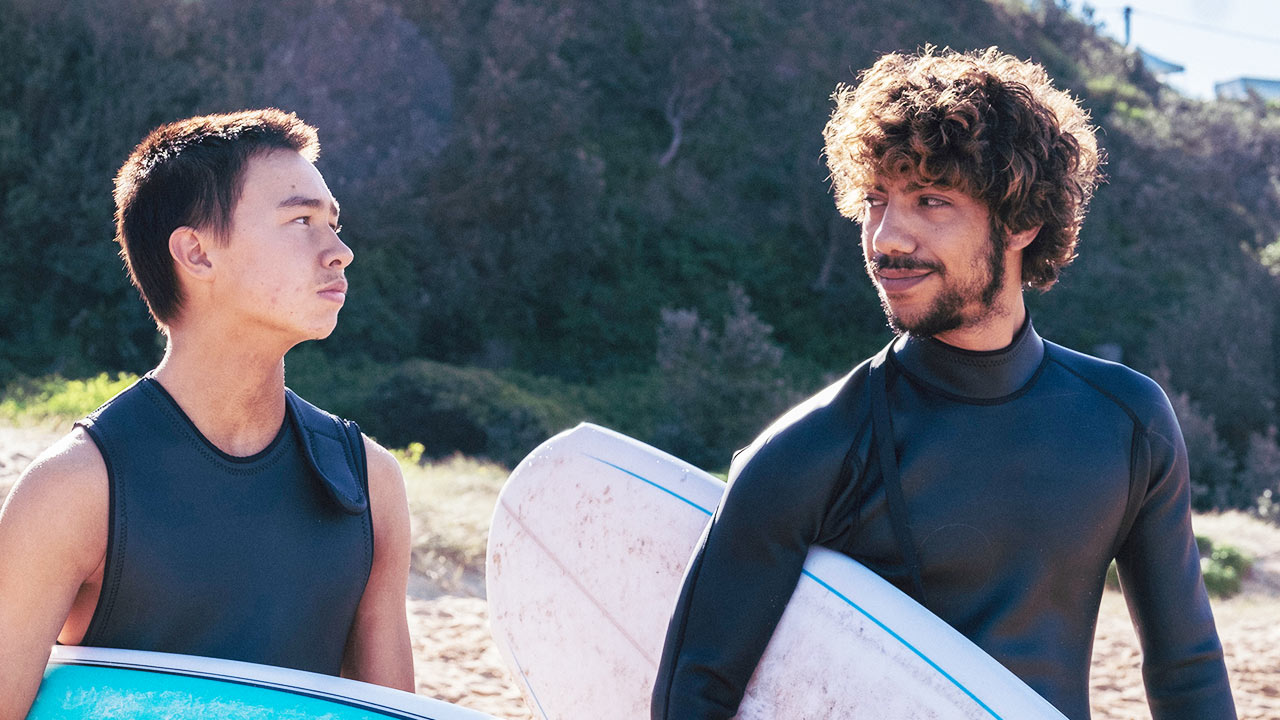 But scenes set in the U.S. as Snapper tries to market Lightwave to the Yanks with the help of surf star Buddy (Lincoln Younes) and rich kid Hunter (George Pullar) fall flat, if only for the sloppy accent work. A jarring sequence set in a Mexican strip club is genuinely cringeworthy, a tepid attempt to inject some risk that only trucks in cliché.
For all that, Barons has its charms: a great cast, an intriguing milieu, a cracking soundtrack (courtesy of late Mushroom honcho Michael Gudinsky, an executive producer here), and some impressive surf cinematography from Taylor Steele. But it feels less than the sum of its parts, and the lasting impression is that while Barons makes a decent fist of portraying this specific era and scene, it doesn't really have much to say about it.