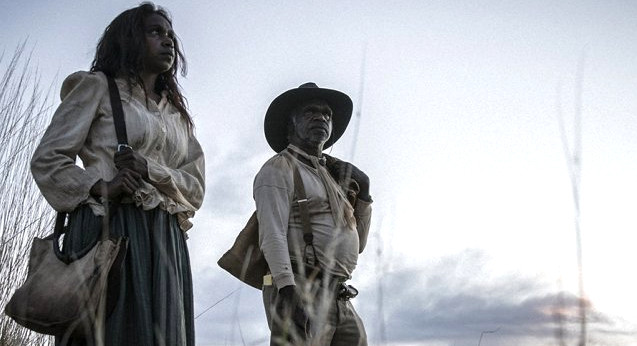 Sweet Country review: a mesmerising Australian western

---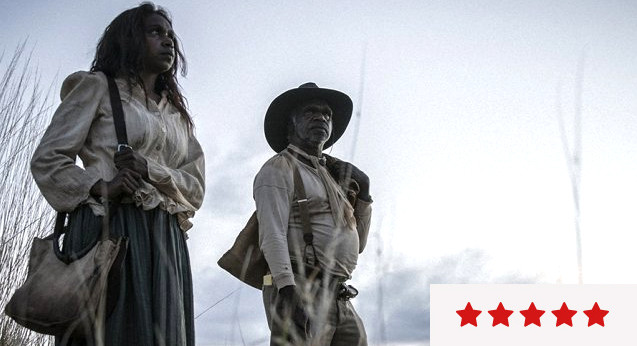 Director Warwick Thornton's outback morality tale, Sweet Country, combines exquisite visuals of Australian landscapes with a script that dabbles as much in mythical justice as deeply specific ideas of what this country is made of. With superbly crafted performances, Sweet Country is an essential Australian Western.
The story is based in the 1920s, deep in the Northern Territory of Australia. A mad ex-soldier named Harry March (Ewen Leslie) is shot by Sam (Hamilton Morris), a farmhand of Fred Smith (Sam Neill). Sam and his wife Lizzie (Natassia Gorey Furber) flee into the countryside. In pursuit is Sergeant Fletcher (Bryan Brown), trying to bring this rogue 'blackfella' to justice.
Co-writer David Tranter, a sound recordist on Samson and Delilah, pitched the film to Thornton years ago, based on the true story of Tranter's grandfather. Thornton saw the script's potential and paired Tranter with Steven McGregor (writer of TV's Redfern Now and Mystery Road: The Series). The script draws archetypal characters from a uniquely Australian roster. It is crafted with precision and passion, the screenwriters knowing precisely when an inference is going to land with the power of a hurricane gust – and when there's need for further interrogation.
Thornton, both director and cinematographer, has an unbelievable command of contrasting image and sound. The opening shot of the film is of water boiling. Coffee grounds run through the rough palm of a hand, which fills the frame, while a physical beating takes place elsewhere. The juxtaposition is mesmerising and shocking.
Thornton plays delightful visual tricks, flashing premonitions to the audience that influence how you perceive certain characters. In addition to playing with some of the most striking images of the sublime outback ever put to screen, Thornton has great command of the way light invades intimate space. While Hamilton Morris, as Sam, sits imprisoned in his cell, his rich dark face is warmed by a pillar of light.
Morris is a sensation as a calm and collected presence, embroiled in this unjust situation. His performance rarely requires words; you're forced to project yourself into his complicated and seemingly ambivalent gaze. Gorey Furber's Lizzie is an almost silent presence, speaking volumes, and reflecting the malevolent impulses of white men.
Ewen Leslie, one of Australia's finest actors, delivers some of his best work as March – the proto-PTSD first world war soldier, tasked to carve a life in this inhospitable landscape while in a perpetual fit of drunken xenophobia. This ugly and yet accurate portrayal of racism, a status quo of white Australia at the time, is beautifully distilled when Sergeant Fletcher (Brown) eulogises him with the Anzac Ode. It's going to be hard to hear that poem again.
Sam Neill's character is the virtuous through-line of the movie: the straight faced upstanding Christian who has a modern sensibility of equality, and aims to model how one should interact with the traditional custodians of the land. Despite the brutality and harsh impression of Australia's historical reality, this incredible film leaves you with a glimmer of hope.