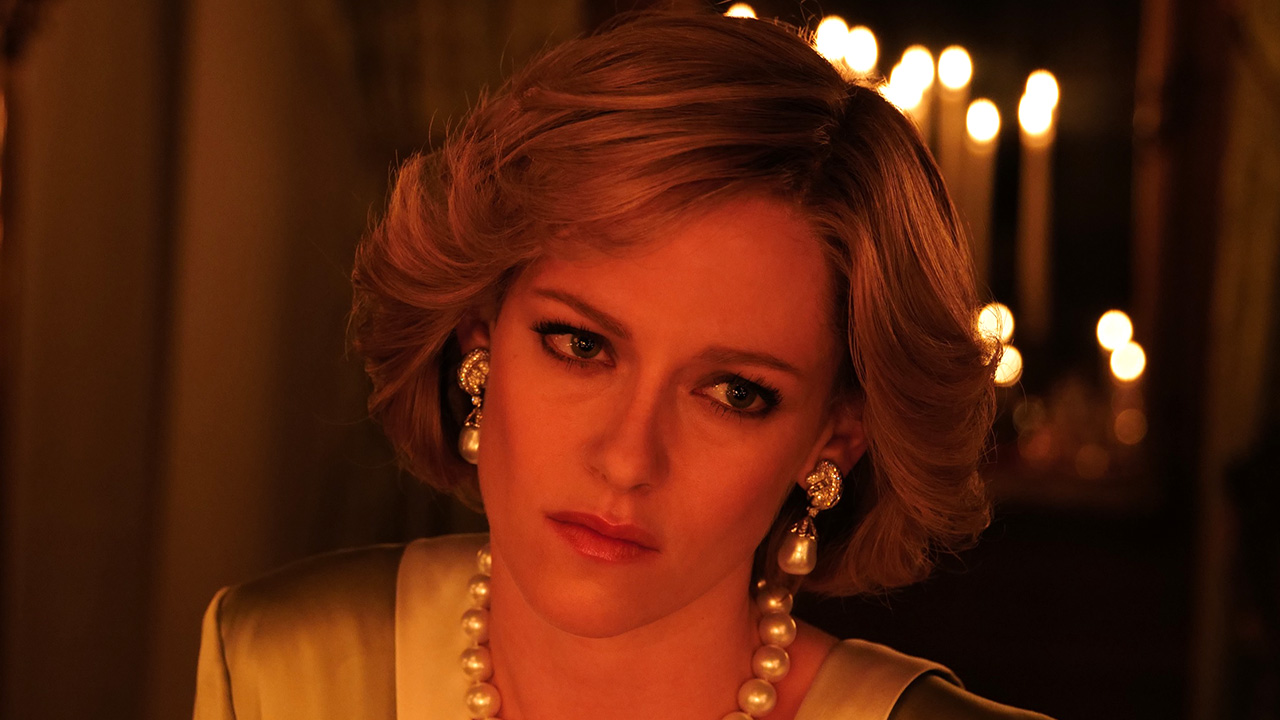 Implausible biopic Spencer reduces royal history to a princess-in-a-tower fairytale

---
Spencer uses an array of allegories and visual cues to put us into Princess Diana's head. It's exquisite to look at but lacks substance, writes Lillian Crawford. 
At the end of Pablo Larraín's Spencer, Kristen Stewart's Diana takes her sons, William and Harry, to a KFC drive-in. She gives her maiden name rather than Windsor—a gesture of down-to-earth relatability that inspires the film's title. Spencer aims to convince us that we, the plebs, can relate to Diana and empathise with her as a fellow commoner.
Let's get something straight—Diana was not "one of us." She was borne of the same system of gentrification that upholds the British monarchy, and benefited from its privileges throughout her life. The press continues to uphold her as "the people's princess," and biopics from Stephen Frears' 2006 film The Queen to 2013's Diana starring Naomi Watts have framed her death as martyrdom.
The story goes that Elizabeth II and her entourage killed Diana. It's a yarn the fourth series of Netflix series The Crown, starring Emma Corrin as Diana, have been spinning towards by showing how much her freedom was restricted after her marriage to Charles. Spencer goes further in its attempts to turn the audience against Diana's in-laws, portraying them as humourless waxwork relics of an era which inexplicably fails to be bygone.
Spencer is so determined to make the audience loathe the royals that the film becomes too far removed from reality to make a convincing case. All they think of is bloodsport, with a shooting scene deliberately evocative of the hunt in Jean Renoir's 1939 anti-establishment comedy The Rules of the Game. While suitably nauseating, such plays to stereotype stymie the argument the film seeks to make.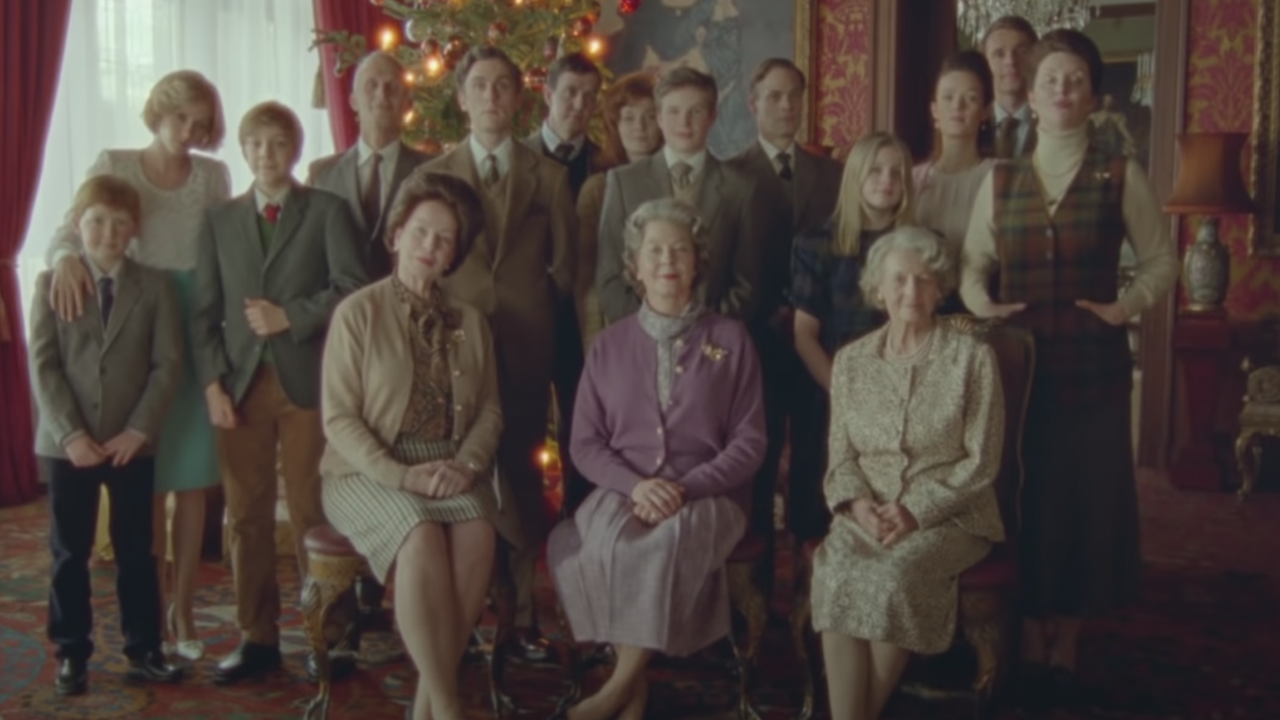 The film opens with on-screen text reading "A Fable Based On a Real Tragedy", announcing it as a film with a moral purpose, and one that it proceeds to subtly smack us in the face with. None of it "really happened"; rather Spencer imagines how Diana might have felt during a traditional royal Christmas at Sandringham. There's an argument to suggest that the film isn't showing any of the royal family as they really were, but as Diana saw them. This form of curation is similar to Larraín's 2016 film Jackie, a biopic framed as an interview in which we are clearly told that this is Jackie Kennedy's version of events.
It's a much neater way of doing things than Larraín achieves with Spencer. The film uses an array of allegories and visual cues to put us into Diana's head—the most egregious of which is a series of hallucinations in which Anne Boleyn appears before her. The notion that there is any parallel between Henry VIII's second wife and Diana is a ludicrous one without any historical basis, inspiring nothing but incredulity in the beholder.
For all its lack of subtlety—by stark contrast to Jackie—it is undoubtedly an exquisite film to look at. The cinematography is luscious, and Jonny Greenwood's jazz-infused atonal score is a worthy successor to Mica Levi's groundbreaking work on Jackie. The canvas is stunning, but grows ugly upon closer inspection. There are some effective moments to be garnered from Larraín's palpable cinematographic sensibility—an imagined explosion of anxiety at Christmas Eve dinner and a dance montage in particular. But without any substance, the film at times feels like an extended commercial for Chanel skirts.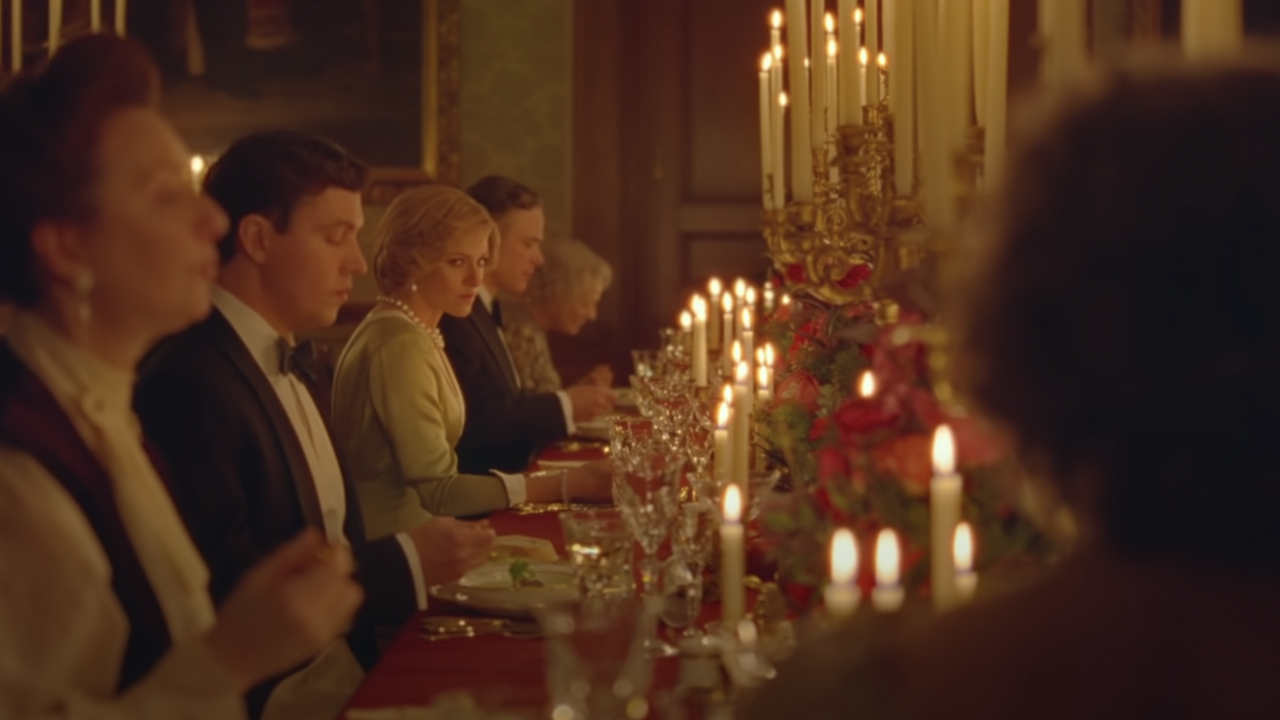 Perhaps Spencer's lack of nuance is due to the film coming from a non-British angle. As compelling as Kristen Stewart is as an actress, her Americanness might be better suited to portraying Wallis Simpson than Diana, especially compared to Corrin's pitch-perfect performance in The Crown. Indeed, the British stalwarts who appear as supporting characters offer the richest moments—Timothy Spall's prowling watchman, Sean Harris's sympathetic chef, and especially Sally Hawkins as Diana's dresser, Maggie. The hollowness of Stewart's attempts at imitation make her scenes with Hawkins the film's highlights, a friend utterly convincing as a piece of fabrication.
For all its sermonising, no one is going to come out of Spencer knowing something they don't already know. The magic of cinema allows that an audience should be able to empathise on a human level with characters far removed from direct experience, but it is a dangerous pretence to suggest that Princess Diana was a member of the common populace. It is also dangerous to use her eating disorder and fragile mental health for the same reasons—be warned, it is an extremely triggering film. Spencer may claim to be a fable, but it ties itself in too many moralistic knots to approach clarity.