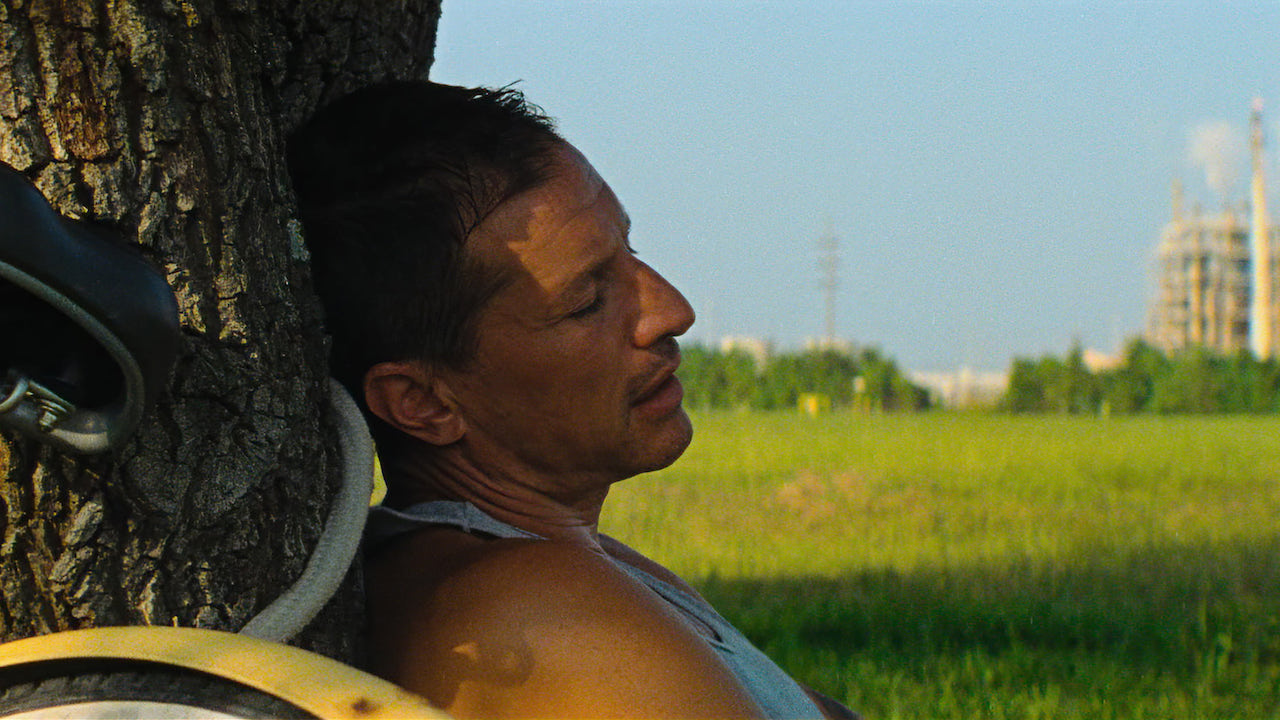 Simon Rex is explosively funny in toxic comeback comedy Red Rocket

---
A washed-up adult film star will stop at nothing to return to his former glory, in Sean Baker's explicit Red Rocket. Eliza Janssen reckons its' car crash appeal is worth a perv.
"America is a nation of believers, dreamers and strivers that is being led by a group of censors, critics, and cynics." The TV blares these inspirational words as Mikey Saber (Simon Rex) sits on his ass in his ex-wife's lounge room, rolling a stars-and-stripes patterned joint.
It's 2016, Trump accepts his nomination at the Republican National Convention with the above quote, and Mikey hears it. He's definitely a believer, dreamer, and striver, whether he's striving to bum a lift to the mall or dreaming of his 17-year-old crush. But, as indie auteur Sean Baker's ninth feature will show us, Mikey's redemptive American Dream can only rocket upwards so far before it explodes into hilarious disaster.
The delusional Mikey is kind of a dark mirror of Scary Movie star Simon Rex. Both men have worked in porn, but where Rex has expressed discomfort with his past and branched out into more subversive fields, his character Mikey can't help but crow about the 2000 movies and 5 Adult Video News awards he's racked up…even when he's trying to secure a job. "Oh, that certainly is you", one interviewer responds, when Mikey exhibits his 'talent' via moaning iPhone video.
The pathetic nature of Mikey's return to his Texas hometown doesn't slow his roll at all—it's exhilarating to watch a character with no trace of self-loathing or reflection. After taking advantage of his embittered ex Lexi (Bree Elrod) and picking up his juvenile drug dealing gig where he left it 20 years ago, the middle-aged hopeful falls hard for nymphet donut shop employee Strawberry (Suzanna Son). "Is this all you're doin'?", she teases: "sellin' weed, ridin' a bike, and hittin' on high schoolers?"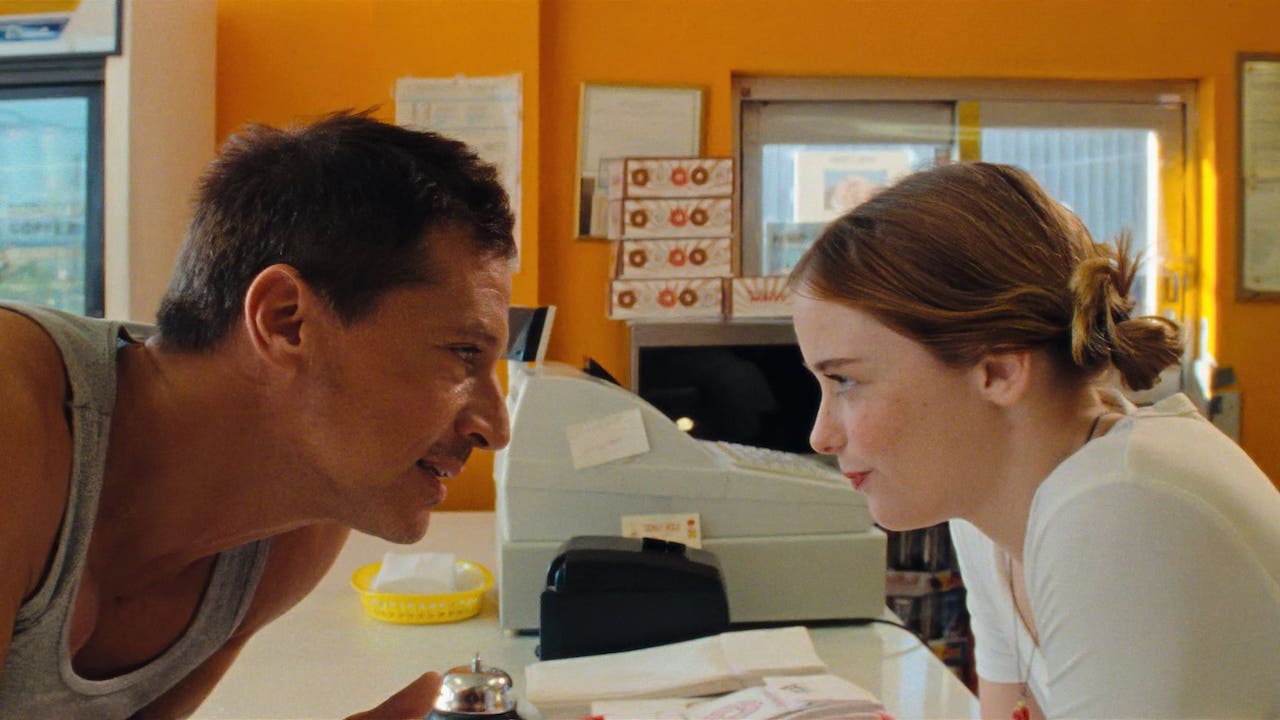 Of course that's not all: Mikey's larger, slimy ambition gradually surfaces in a fairly predictable fashion. But the rollercoaster rise is so damn fun you probably won't mind its inevitable downward trajectory. Rex is supremely confident as a sweaty suitcase pimp, always charming us into enjoying Mikey despite having every reason to turn away in disgust. Watching him cycle around town like a Viagra-popping Billy the Puppet, or trying to silently rip open a velcro wallet? Priceless, and reminiscent of Adam Sandler's despicable work in Uncut Gems but with a greater streak of horny, gross-out joy.
One of the most consistently laugh-out-loud moves in Baker's arsenal is his outrageous crash zooms: suddenly honing our attention on bare butts, glares from disapproving neighbours, whatever Baker knows will shock and entertain us. There's also plenty of the toxic sunsets that have by now become the director's trademark, with a Texas twist of oil refinery stacks dotted along the horizon. They spew pollution from above, just as Mikey emits his own ranted rubbish below.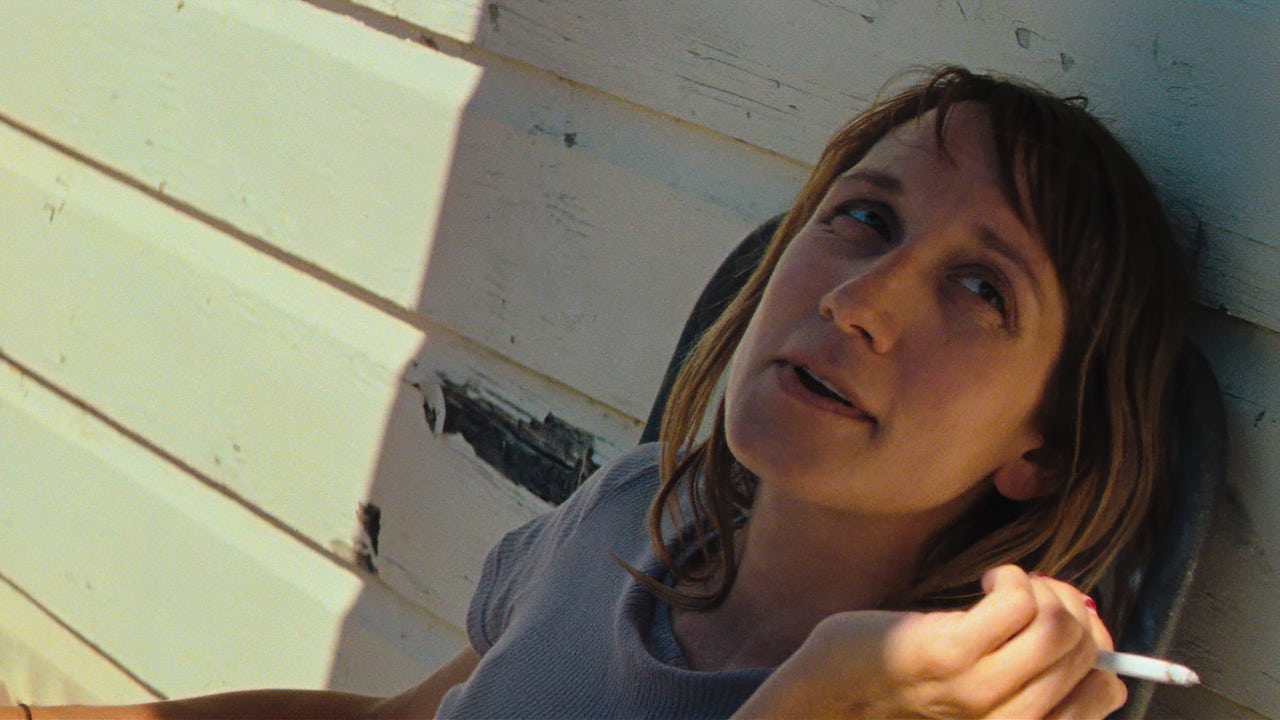 If Red Rocket sounds less empathetic or socially conscious than Tangerine and The Florida Project, well, that's not necessarily a bad thing. The characters in Baker's previous films have always been grounded in unvarnished states of class and identity anxiety, and sex workers in particular are afforded a sadly uncommon degree of complexity. Elrod's gruff ex Lexi feels like a foil to The Florida Project's difficult young mother Halley, but with a sorrowful sense of loss that only reveals itself late in the film.
Non-professional actors are employed to great effect again—especially Son's love interest tailored so acutely to meet Mikey's gaze, and Ethan Darbone as the loser neighbour who causes a hilarious accident in the movie's second half. But this is Mikey's show: after watching Red Rocket, all you'll visualise when you hear NSYNC's 'Bye Bye Bye' is Simon Rex scurrying through rural suburbia, bare-ass naked. That, or Son's sweet indie-girl cover of the song. Or, best of all, the final scene's backwards remix—sending us back to the warped turn of millennium where our lead character should've stayed.