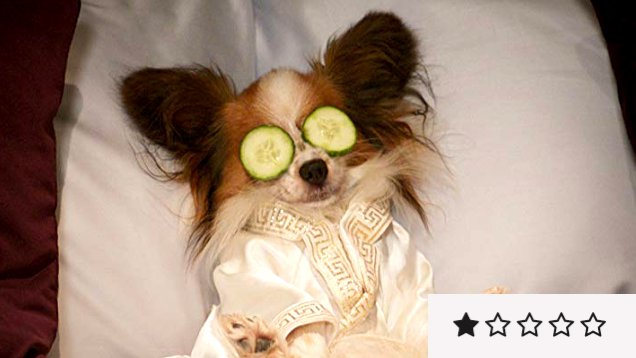 Show Dogs review: an imbecilic talking animals movie made on the cheap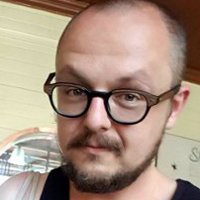 ---
Is it possible to make a talking animals movie on the cheap? I've always assumed the answer is no. A dodgy animated film, sure, or a genre piece with knowingly crude special effects (like Sharknado or Birdemic), perhaps. But an actual bona fide talking animals movie, with real animals and correctly synced mouths? Surely there is no frugal way to do that.
And yet "cheap" is a word that came to mind – along with others that, if published here, would require many asterisks' and several apologies – when I emerged from the cinema after watching the buddy cop movie Show Dogs. This imbecilic attempt at comedy was built on the assumption that young children do not require humour more sophisticated than something generic and inherently meme-able, such as an image of a canine wearing sunglasses.
Sign up for Flicks updates
Will Arnett takes on the kind of role you might expect his animated character Bojack Horseman, the over-the-hill alcoholic from Netflix's sitcom of the same name, to grudgingly accept in order to pay off a hotel room bill debt. He is Frank, a gruff detective who reluctantly partners up with a streetsmart rottweiler named Max (voiced by the rapper Ludacris).
The canine has, we are told, both brawn and brains, demonstrating his powers of repartee early in piece when he chases a criminal down a laneway and yells "I'm going to take a bite out of crime!" The audience hear the dogs speaking but the humans in the film hear only barking.
Show Dogs takes place in a world where people and pooches work together, particularly in the police force. Frank and Max investigate the theft and potential black market sale of a panda, leading them to a Las Vegas dog show where they pretend to be real competitors. Thus: Miss Congeniality by way of Christopher Guest's mockumentary Best in Show.
This bizarre combination makes the cartoon elements feel unusually realistic and the realistic elements unusually cartoonish
Side characters include a kind-hearted Australian shepherd (voiced by Jordin Sparks), a snooty French papillon (Stanley Tucci) and a karma-channelling komondor (Shaquille O'Neal). Two pigeons introduce the film, one of whom – I swear – had a noticeable white outline around it, indicating a crude cut and paste job in the editing room.
These rats of the sky – as well the cuddly moon-eyed little panda, created with the same gratuitous cuteness in mind as a porg or Baby Groot – are obviously fake, yet most of the other animals are real. This bizarre combination makes the cartoon elements feel unusually realistic and the realistic elements unusually cartoonish. Las Vegas might be the best city in the world to encapsulate this kind of warped tableau – making the artificial real, and vice versa – but that is not the same as saying director Raja Gosnell (Beverly Hills Chihuahua, The Smurfs, Scooby-Doo) uses his central location in any remotely interesting ways.
Show Dogs has no fizz, no life, no spirit, no (sorry) bite. The film's lacklustre energy fails to climb a gear even in its final act, when the car Will Arnett drives appears to chase the villains at approximately 10 kilometers an hour. It then arrives at a hanger where a small aeroplane stays on the ground, going around and around in circles. In this moment Gosnell happens upon his first and last instance of visual metaphor, distilling in pictorial terms a 'comedy' that in every way fails to launch.