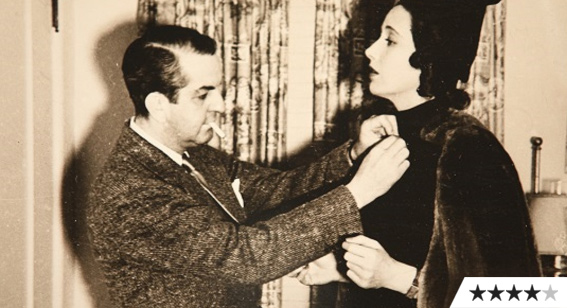 Review: Women He's Undressed
---
Worth it for the bit when Jane Fonda declares her desire to motorboat Marilyn Monroe's bedazzled bosom alone, director Gillian Armstrong's homage to the life of her compatriot Orry-Kelly (real name Orry George Kelly) is full of juicy surprises and exquisite style. Kelly went from small town Australia to Hollywood via New York, becoming one of the most successful costume designers of cinema's Golden Age. Using Kelly's recently uncovered memoir as a source, there's a hint of gossip mag-style glee to Women He's Undressed – particularly the bits about Kelly's former boyfriend, one Archie Leach who later became better known as Cary Grant.
Armstrong deploys an unusual device to fill in the biographical details of Kelly's life using actor Darren Gilshenan to represent key events in a rowboat. It's hyper-stylised, over-the-top and gimmicky and feels perfectly suited to Kelly's personality. Perhaps this comes from a lack of footage and photos of Kelly, who died in 1964. Fortunately there is plenty of evidence of his genius designs and Armstrong packs in clips from the hundreds of films he created costumes for, including classics Some Like it Hot, Casablanca, 42nd Street.
The volume and standard of Kelly's work is astounding. Hitherto practically unknown in his home country, Armstrong dishes out long overdue kudos by interviewing contemporary Australian costume designers, such as Baz Luhrmann's partner-in-crime Catherine Martin.
And if I ever want to know anything about the inner workings of Hollywood, I'm going straight to the wardrobe department.