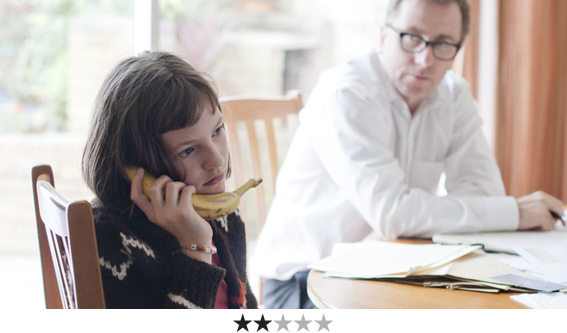 Review: 'Broken'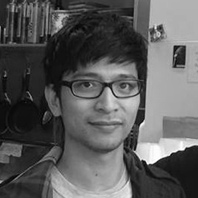 ---
Based on the 2008 novel, in turn inspired by To Kill A Mockingbird, this British coming-of-age drama stars Tim Roth as the father of 11-year-old Skunk, a girl who witnesses her neighbour viciously beating one of her few friends.
Read more and find movie times.
---
Rufus Norris' debut feature Broken sits uncomfortably between two schools of Brit filmmaking: the coming-of-age warm-heartedness of Shane Meadows, Billy Elliot et al, and the kitchen sink grittiness of Mike Leigh and Ken Loach. He hasn't quite nailed the tonal juggling act yet; as such the film feels prosaic, and punishingly one-note in its grimness, throwing all manner of timely button-pushers – false rape accusations, mental illness, single parenting, teenage sex – into the pot in the hope that something sticks. It basically amounts to a contrived, feel-bad suburban melodrama where a series of head-slapping misunderstandings lead to everyone being as miserable as possible.
Tim Roth gives a fine, understated performance as Archie, the single father of 11-year-old Skunk (impressive first-timer Eloise Laurence), a Type-1 diabetes sufferer who witnesses a brutal attack in their North London cul-de-sac that sets off a chain reaction affecting the lives of all three families living there.
One wishes that Mark O'Rowe's needlessly time-fractured screenplay, based on Daniel Clay's To Kill a Mockingbird-inspired novel, had given these characters more room to breathe and develop into people who feel authentically lived-in. The short running time results in supporting players like Rory Kinnear, as the overprotective father-of-three-girls, coming off looking somewhat cartoonish, and the subplot with Cillian Murphy's teacher and his dissolving romance with Archie's housekeeper Kasia (Zana Marjanovic) having a soap-by-numbers quality that fails to resonate as much as the other narrative threads.
Broken is watchable, and well-acted – the charmingly pixie-ish Laurence in particular – but ultimately doesn't offer enough to distinguish itself in an overcrowded genre.