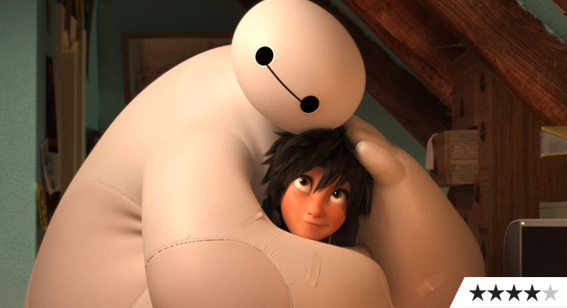 Review: Big Hero 6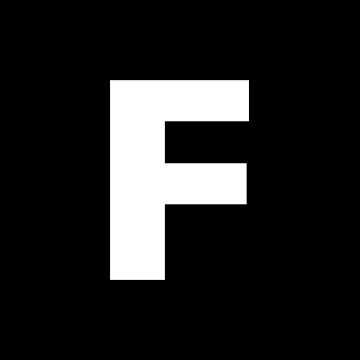 ---
Winning you over before the feature even starts with the infectiously charming short film Feast, Disney capitalises on its new-age animated renaissance with this Marvel comic book adaptation. It also furthers the studio's progressive attitude – even more so than Frozen – with its Eastern-Western world of San Fransokyo and, more importantly, how it focuses ye olde Disney Magic™ towards the modern wonders of science and technology.
Big Hero 6 follows Hiro, a 14-year-old robotics prodigy who succumbs to a harrowing tragedy. In his sorrow, he inadvertently triggers his brother Tadashi's mysterious final project: an inflatable, huggable, all-too-literal healing robot named Baymax. Like a typical teen boy prodigy, Hiro modifies the robot for added superheroism, as well as similarly encouraging Tadashi's varsity pals when a mysterious masked man runs rampant in San Fransokyo. Plenty can be said about each superbly-drawn member of the squad, but it's Baymax that comes out on top with his innocently naïve nature and instantly admirable desire to provide 'satisfactory healthcare'. To get such affectionate, hilarious, definitive characteristics out of a robot balloon with only two dots for eyes must have required a team of animation warlocks.
Seen as just a superhero film, Big Hero 6 may not appear all that innovative. Seemingly running off an origin story blueprint, you can time the predictable beats to a metronome: the training montage, the failed first outing, the villain's reveal, etc. But this isn't a simple superhero story; this is a story about grief, disguised in a superhero costume. The core message – "Tadashi's not gone, as long as we remember him," – is constantly reiterated, but the way the film's climax displays this idea of memory, loss and recovery is beautifully inspired.
'Big Hero 6' Movie Times (Also playing in 3D)