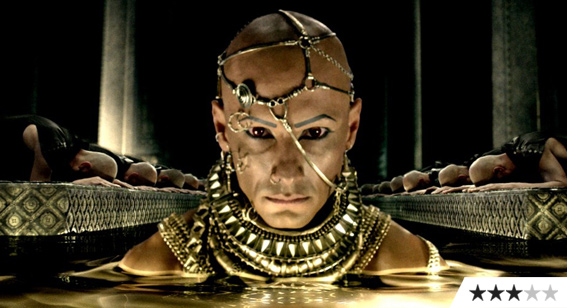 Review: 300: Rise of an Empire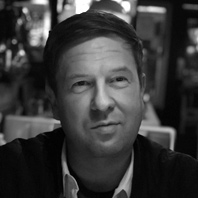 ---
Matthew Perry and Bruce Willis must've been stoked when this film was announced, because it immediately displaced The Whole Ten Yards as Hollywood's least-demanded sequel ever. Not helping the argument for 300: Rise of an Empire's existence is how influential the original has been, with the current marketplace seeing no shortage of imitators and retreads – Immortals; Clash/Wrath of the Titans; both upcoming Hercules movies; Noah. And with slow-mo fetishist Zack Snyder ceding the director's chair to Noam Murro, whose only previous movie was the low-key family dramedy Smart People, all signs did not point to awesome.
Despite all this 300: Rise of an Empire pretty much does what it says on the box. The bold and bloody visual style remains reasonably compelling and the seafaring battle sequences mark the film apart from the original. Just don't expect anything in the way of emotional stakes or thematic resonance.
Male lead Sullivan Stapleton's ocker intonations are never quite as stirring as Gerard Butler's guttural Scottish brogue in the first film, but he can swing a sword with conviction. Female lead Eva Green is clearly having the most fun, and bites down hard into her role as the villainous Artemisia. She's almost worth seeing the film for alone.
With the film contorting itself to be set before, during AND after the events of 300, its status as a shameless cash-grab never stops being apparent. If you can get over that aspect, there is a moderate amount of shallow splendour to behold.