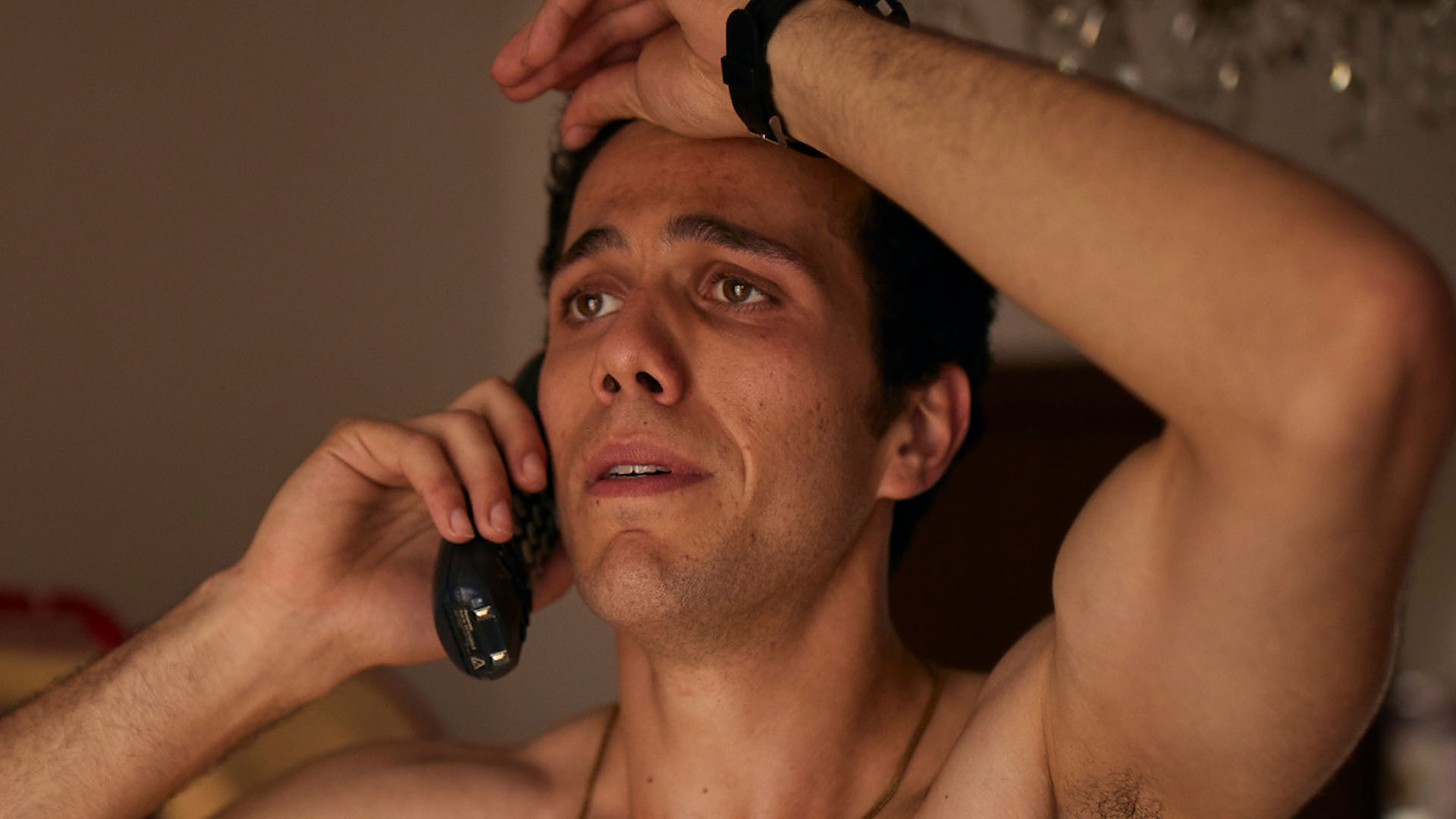 Of an Age is an instant Australian classic you won't want to miss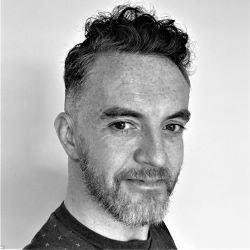 ---
The second feature from writer/director Goran Stolevski is a gleaming highlight of this year's MIFF, with Of an Age sweeping us up in a romantic whirlwind from Melbourne's beaches to a bittersweet goodbye.

Each of us knows an outrageously amusing story of someone in our friend circle who has woken up stupendously hungover somewhere—they know not where—with a doomsday clock ticking down to where they need to be in a real hurry. If we're lucky, it's not us. Sadly it's a reality for a sorely disheveled Ebony (a game Hattie Hook) in lush Melbourne-set queer romance Of an Age. She wakes up on a beach with waves crashing over her and not a cent in her pocket for a payphone sometime near the end of 1999. Not since that era's Four Weddings and a Funeral has a film opened with a more furiously funny profanity spew from someone who is totally not okay right now, thank you very fucking much.
It's a cracking set-up for fast-rising filmmaker Goran Stolevski's breathtaking sophomore feature, which opened the 70th Melbourne International Film Festival with a luminous love letter to the city's surf and suburbs. You see, where Ebony needs to be is the finals of a ballroom dancing competition in roughly an hour's time. There's just one problem: she's on Altona Beach, to the west of the city, and both her fabulously fringed dress and her Serbian-Australian dancing partner Nikola 'Kol' (Elias Anton, Barracuda) are in Macleod, to the north-east.
Even armed with a Melways, getting everyone where they need to be in a fit state in time is pretty much a no-go. Still, her increasingly frantic calls to Kol set in motion a road trip that throws him, in his snazzy dancing suit, into the passenger seat of her older brother Adam's car. As played by sparkling-eyed Downriver lead Thom Green, Adam is a quietly assured presence who slowly but surely helps Kol unwind. The stolen glances between the pair, captured in a procession of tight close-ups, make for electrically exciting cinema in this Before Sunrise-like adventure defined by the fact that Adam is leaving town tomorrow.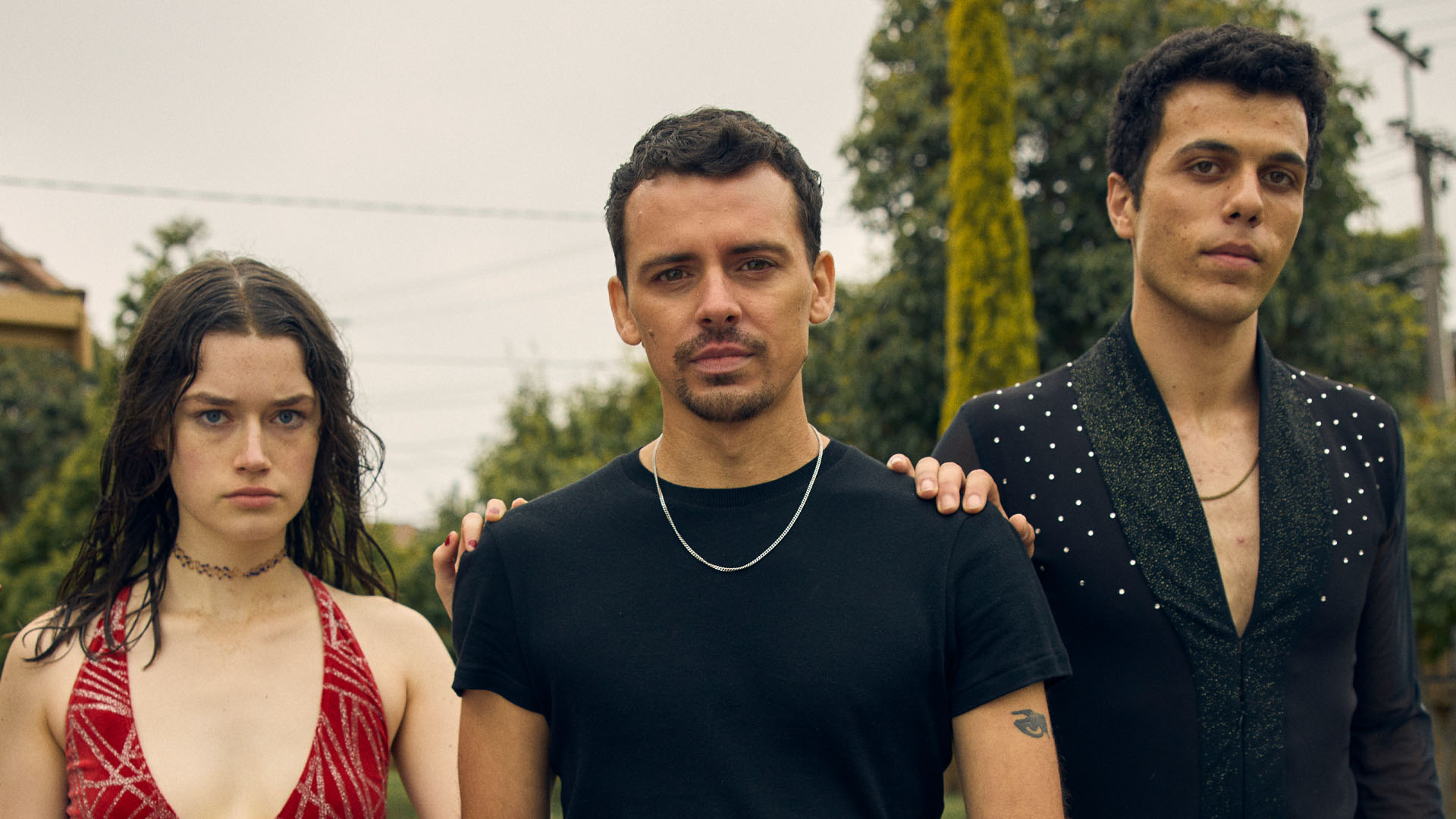 But because this is 1999, with Y2K 'doom' impending, and despite Kol's flamboyant attire, the 18-year-old recent high school graduate isn't quite ready to embrace his emerging sexuality. So much so that when Adam casually drops that the ex who left a box of tapes in the backseat is a bloke, the sudden dudebro transformation in Kol—in the tenor of his voice and the way he suddenly holds himself guarded—is tragicomic in the very best way.
Of an Age is an emotionally rich film that holds us in the layered complexity of so much that is left unsaid, aching in the impossible moment. As they hoon towards Altona and then, admitting defeat, go on a distracted tour of the city with Ebony in tow, we witness the fluttering glimpses of windows of opportunity opening and shutting almost imperceptibly. Agonisingly so.
It's a credit to the broodingly handsome Anton, who should have scored way more gigs already since the brilliant Barracuda, and Thom's deeply soulful turn that the film can sit in these subtle exchanges and keep us gripped by the will they won't they wonder of it all. If Ebony's near perma-mayhem is much, much more, then it's also impressive how Hook imbues her with our empathy. We're laughing with her.
Sign up for Flicks updates
There are also flashes of unspoken longing from a best friend who maybe dreamt of being something more to Kol. It's signalled in a gorgeous unspoken moment that passes between them across a dancefloor when the film time jumps to 2010. Presenting slightly more jaded versions of the characters, Anton's physicality in particular really sells the shift. If this Before Sunset-like shift amplifies the melancholy of the woulda-coulda-shouldas, then writer/director Stolevski never loses sight of the film's cheeky spirit. There's a ballroom pay-off that is gloriously silly and sublime in equal measure. And referring to the disruption of Icelandic volcano Eyjafjallajökull's eruptions as "apocalyptic" is giggle-inducingly quaint from our pandemic lockdown perspective.
Dreamily shot by cinematographer Matthew Chuang, it's predominantly set to traditional Serbian music as a backdrop to migrant Melbourne life, but two perfectly timed needle drops from Dionne Warwick and The Cardigans will sweep you off your feet. An instant Australian classic, Of an Age is a timeless capsule of love at its most unguarded. This is one dance you won't want to miss.