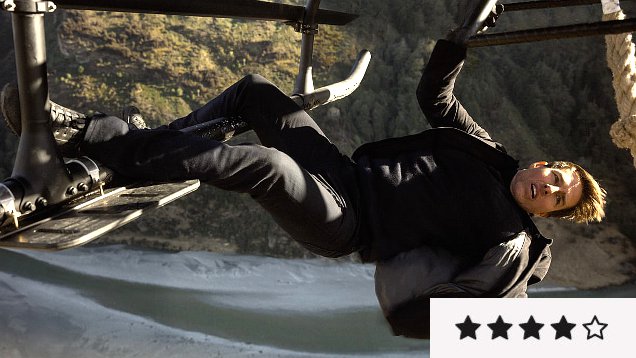 Mission: Impossible – Fallout review: the best action movie of 2018

---
Mission: Impossible – Fallout is a ferocious heart-pounding cardio workout in your cinema sweat. In moment after unrelenting moment Cruise dances with death; I found myself cringing and squirming in my place. Strap yourself in for the most undisputed contender as not only the best Mission movie, but without doubt the best action movie of the year.
When Ethan Hunt (Tom Cruise) chooses the life of a member of his team, he unwittingly hands the Apostles (the remnants of Solomon Lane's [Sean Harris] 'Syndicate' in Rogue Nation – only nastier) enough plutonium to create three devastating nuclear weapons. With the CIA's August Walker (Henry Cavill) tagging along to keep the IMF in check, their mission is to prevent global atomic catastrophe.
Sign up for Flicks updates
Writer/director Christopher McQuarrie takes on a more difficult job than his predecessors. Rather than an amnesiac new 'take' on the franchise, he pushes Ethan beyond his limit (in more ways than one) and acknowledges everything in the series thus far. McQuarrie relishes the spy genre and the art of drip-feeding information to the audience. We feel like we've been given the upper hand, only to find out we've been toyed with again. The action is fed by emotion and elevated by a feeling of natural improvisation.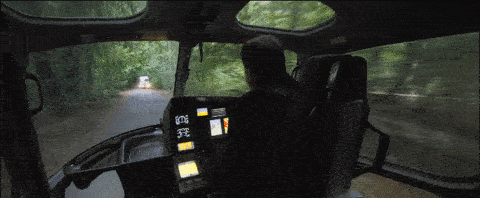 The chase sequence through Paris (which goes for about thirty blistering minutes) involves multiple vehicle changes, scores of swarming (never hapless) police and 'freelance' spies interjecting. It is gloriously unrelenting. Cinematographer Rob Hardy (Ex Machina, Annihilation) has the formidable task of not only composing the atmospheric 'underground' spy genre mood, but steadily appraising each hair-raising stunt with blinding clarity.
We see into Cruise's oxygen mask during the HALO jump; we see Cruise's foot skidding along the pavement in long turns through traffic; we see the infamous ankle-breaking leap between buildings; we see everything. Editor Eddie Hamilton and music composer Lorne Balfe complement one another, maintaining the film's cardiac arrest pace.
Cruise's commitment to the physical is gobsmacking for a 56-year-old
Cruise's commitment to the physical is gobsmacking for a 56-year-old. He's also carrying the woe of each raised gamble for the greater good, often allowing his fellow actors the space to shine. Rebecca Ferguson returns as the unforgettable Ilsa Faust. Just when we thought she was out, she's lured back in – and her presence delivers the same brand of distraction for Ethan.
Ving Rhames – big Luther – stretches out of his cynicism to provide some of the most emotionally piercing moments of the movie. Simon Pegg's Benji's promotion to nervous field agent makes him all the more lovable, playing a sort of C3PO to Cruise's Han Solo. New addition Cavill – the battering ram CIA agent Walker – loves toeing the line between friend and foe. Angela Bassett, the CIA's Erica Sloan, fills that Dame Judi Dench as "M" sized hole in your heart.
When Mission: Impossible – Fallout ends, it may as well be shouting: "Are you not entertained?!" When you catch your breath and regain the power of speech, you'll answer: "YES! AGAIN!"