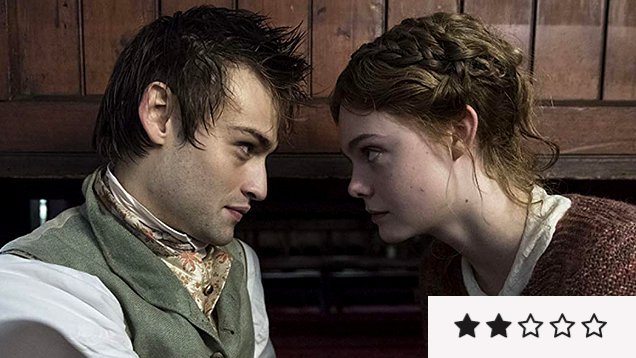 Mary Shelley review: a wishy-washy and ideologically confused biopic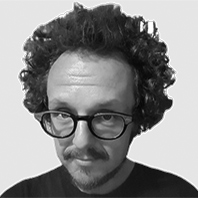 ---
In their biopic of the great Mary Shelley, who wrote Frankenstein when she was just 18 years old, director Haifaa Al-Mansour and screenwriter Emma Jensen argue that the author penned her seminal novel in response to mistreatment experienced at the hands of men. Accepting the film's hypothesis, the question it then tries to pose becomes: should we condemn these brutal blokes for their inhumanity, or feel in some way grateful that they inspired art?
This confused and confusing ham-handed film actually finds new ways to argue the reverse: that we can be grateful for their callousness and denounce them for helping inspire art. Arguing that men unleashed the artist within the protagonist is another way of saying Shelley could never have written her most famous work without them. These are choppy waters Al-Mansour attempts to navigate – ambitiously but ineffectively, with no small measure of mixed messages.
Sign up for Flicks updates
It takes virtually no time for the director to turn a film about a great female author into a narrative as much about Mr Shelley as Mrs. The film becomes fixated on the relationship between the titular character and her soon-to-be husband, the romantic poet Percy (Douglas Booth). This attractive square-jawed fellow arrives spouting poetical gibberish, reflecting, in sing-song cadence, while clutching a glass of red in front of a log fire, on "the majesty of her gaze upon the maiden's long sleep" and declaring to "trust the splash of new-found inspiration."
Mary returns compliments in the script's tin-eared and wishy-washy manner. "Wherever we're together is wherever I belong…You make everything seem possible," she croons, all puppy dog eyes and fawning gaze, before discovering her lover is a married man with a child. This hits the protagonist's heart but does not stifle the eloquence of her tongue ("My hypocrisy keeps me warm, as does my cloak of disappointment").
Elle Fanning's dignified performance, which will resonate long after the closing credits roll, deserves better than this
Al-Mansour and Jensen wrestle with how to portray Percy, determining that he isn't a bad man per se – just a bit selfish and more prone to mistakes than most of us. Really? The philanderer in question abandoned his wife (who died by suicide) and young daughter, and evaded debt collectors by running into the rain with an infant – resulting in its death. He has the gall to reprimand Mary for not accepting the advance of another man, under the flimsy pretence that they are free spirits who don't have to conform to society's expectations. Does the script confuse anti-establishmentarianism for sleaziness, or does it simply not care about the difference?
Mary Shelley begins with poetic voice overs matched to images of Shelley scribbling on notepads, informing us that she is a Writer who is Busy Being Thoughtful. The dullness one feels from watching these enervated images gives way to irritation, upon discovery that Mary's story has been chewed up by the patriarchy. Then comes confusion when the director attempts to make sense of her own scrambled messages, determined to turn the film into a feminist story while presenting generous appraisals of quixotic men who are 'not right for this world'.
Elle Fanning's dignified performance, which will resonate long after the closing credits roll, deserves better than this. So does David Ungaro's cinematography, which paints an impressionable picture of 19th century England: a damp and dewy place, full of rain and dark emotions, as if suspended in a permanent water-clogged winter.