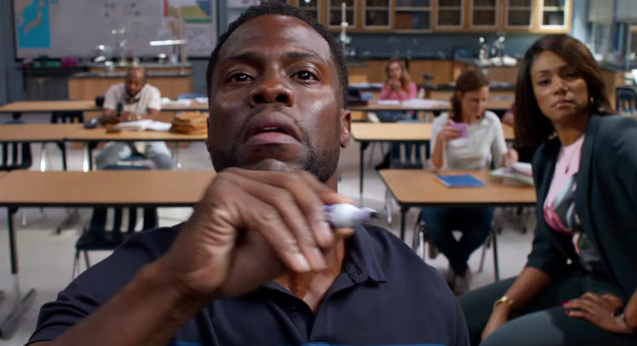 It's almost remarkable how much Night School consistently misses the mark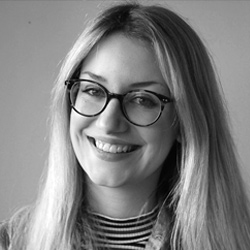 ---
The release of raucous comedy Girls Trip last year put two names firmly on the map as ones to watch in comedy: director Malcolm D. Lee and actress Tiffany Haddish who was quickly agreed to be the unselfconscious comedienne this era has been waiting for. It should be good news then, that the two have teamed up once again, this time for Kevin Hart vehicle Night School. Sadly, it most definitely is not.
Hart stars as Teddy, a high school drop-out turned BBQ salesman who lives well beyond his means to convince his girlfriend of his alpha-male status. When things go catastrophically awry, however, Teddy finds himself out of work and desperate to get his high school diploma to further his career prospects.
Enter Haddish, a straight-talking high school teacher whose night school class Teddy reluctantly attends, along with a slew of other misfits. As the pressure builds for Teddy to overcome his learning difficulties and pass the exam, bonds are built, his relationship is tested and, of course, shenanigans ensue.
Weirdly paced, sloppily edited and numbingly undynamic, there are occasional hints that, with some finessing, Night School could even have been ok (gags centred around a Christian themed chicken joint, for instance, definitely had potential). Sadly, however, the overall result is basically a mess of dated jokes, retrograde themes and wasted talent.
Sign up for Flicks updates
With such a talented cast (the likes of Rob Riggle, Mary Lynn Rajskub and Romany Malco all appear to be doing their best), it is almost remarkable how much Night School consistently misses the mark. In Haddish's case this is particularly disappointing: with next to no good material and shockingly little screen time she still manages to outshine Hart and deserves so much better.
Night School insists that there are always second chances: For Lee, who demonstrated genuine comedy brilliance with Girls Trip, one can only hope this is true.