Cargo review: a poignant Australian zombie movie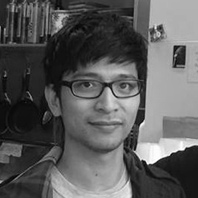 ---
Often when it seems like there's nowhere for zombie movies to go, a little out-of-left-field film comes along to prove you wrong, squeezing a smidgen more life out of the genre's exhausted conventions. Aussie epidemic pic Cargo does just that: injecting bracing, subtle layers into long-established flesh-munching lore while not completely reinventing anything.
Its family-in-peril set-up is awfully familiar with A Quiet Place still fresh in the mind — there's a baby here that really needs to pipe down, too. And you'll see herky-jerky undead roaming the landscape for entrails, and infected characters biding time before the inevitable. But directors Ben Howling and Yolanda Ramke are clearly gunning for more than a headshot-laden thrill-fest, harnessing its eco-minded plot to express an uncharacteristically humane, subdued vision of a post-apocalypse.
Based on their 2013 short film, Cargo isn't totally free of narrative stretch marks, with some of its intriguing world-building elements, including references to fracking and land exploitation, coming off slightly under-imagined. Likewise, Anthony Hayes' abusive, survivalist kook is much too easy and hackneyed a source of antagonism.
However, the filmmakers' sensitivity to the disenfranchisement of the Aboriginal people, seen through the eyes of a young Indigenous girl named Thoomi (terrific newcomer Simone Landers), and a deftly judged use of Martin Freeman's innately warm, likeable everyman presence, give Cargo a well-earned depth of poignancy lacking in most other examples of the genre.