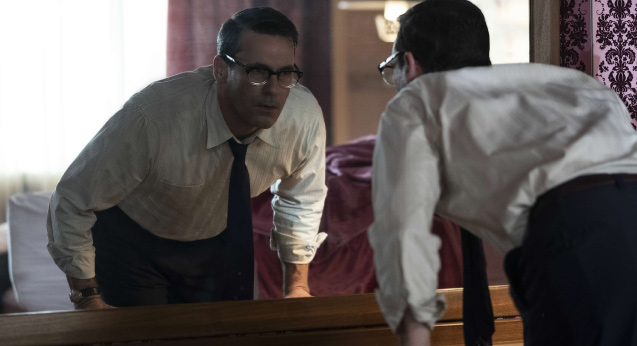 Bad Times at the El Royale is great until it loses momentum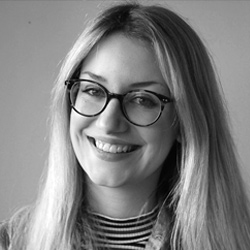 ---
Set in the disenchanted late 1960s, Bad Times at the El Royale splits its narrative between the four shady characters who each converge at the motel of the same name one rainy night: down on her luck lounge singer Darlene (Cynthia Erivo); unsavoury salesman Seymour (Jon Hamm); a doddery old priest (Jeff Bridges); and a femme fatale hippie doing her best to remain anonymous (Dakota Johnson).
With each guest keen to go to their separate rooms and do mysterious things, all is clearly not what it seems—not least for the motel itself which, situated square on the state line between Nevada and California, appears to have fallen on hard times and is manned by a single haunted bellhop named Miles.
Much like director Drew Goddard's genre-bending take on horror in The Cabin in the Woods, Bad Times at the El Royale is a wry, self-reflexive and tightly wound rendition of noir which, for the first two thirds, expertly and stylishly unravels its mysteries. Steeped in the anxieties of Nixon-era 1960s politics and popular culture and reveling in the retro-kitsch of its mise-en-scène, Bad Times at the El Royale sets off to a great start—making it all the more frustrating when it so profoundly loses momentum.
Sign up for Flicks updates
With the introduction of another key character, a solid amount of the previously free-flowing runtime is suddenly devoted to clunky exposition, botching the crescendo and testing viewer patience. Divvied up into chapters with title cards, a quiet yet discernible groan could even be heard through the audience when, with things seemingly wrapping up, the final one appeared.
Despite this failure to deliver on the promises of its much better earlier acts, Bad Times at the El Royale stands as a stylish and solid ensemble thriller that, for anyone with a thing for the 60's, has plenty to enjoy—it's just a shame it couldn't have been half an hour shorter.