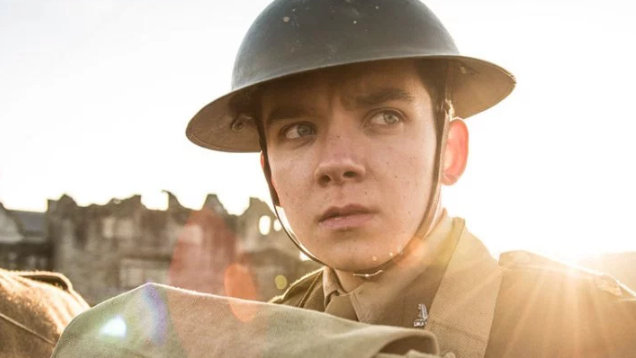 THIS COMPETITION IS NOW CLOSED. We've got five double passes to give away to the WWI drama Journey's End, which arrives in cinemas on November 8.
Here's the official synopsis: "March, 1918. C-company arrives to take its turn in the front-line trenches in northern France led by the war-weary Captain Stanhope (Sam Claflin). A German offensive is imminent, and the officers and their cook (Toby Jones) distract themselves in their dugout with talk of food and their past lives. Stanhope, meanwhile, soaks his fear in whisky, unable to deal with his dread of the inevitable. A young new officer, Raleigh (Asa Butterfield), has just arrived, fresh out of training and abuzz with the excitement of his first real posting – not least because he is to serve under Stanhope, his former school house monitor and the object of his sister's affections. Each man is trapped, the days ticking by, the tension rising and the attack drawing ever closer…
---
TO GET IN THE DRAW…
1. Sign-up to Flicks' weekly email – the Film Informant (if you are already signed-up, you're half way there).
Sign up for Flicks updates
2. Send us an email, with your postal address, to team@flicks.com.au with 'Journey's End' in the subject line. Please include your postal address (if you win, we'll send the prize out to you).
3. Await victory.
The Film Informant is a weekly update on what's good in cinemas, latest trailers and other matters cinematic. Your satisfaction is guaranteed. All winners picked at random and notified by email. Competition terms & conditions here.