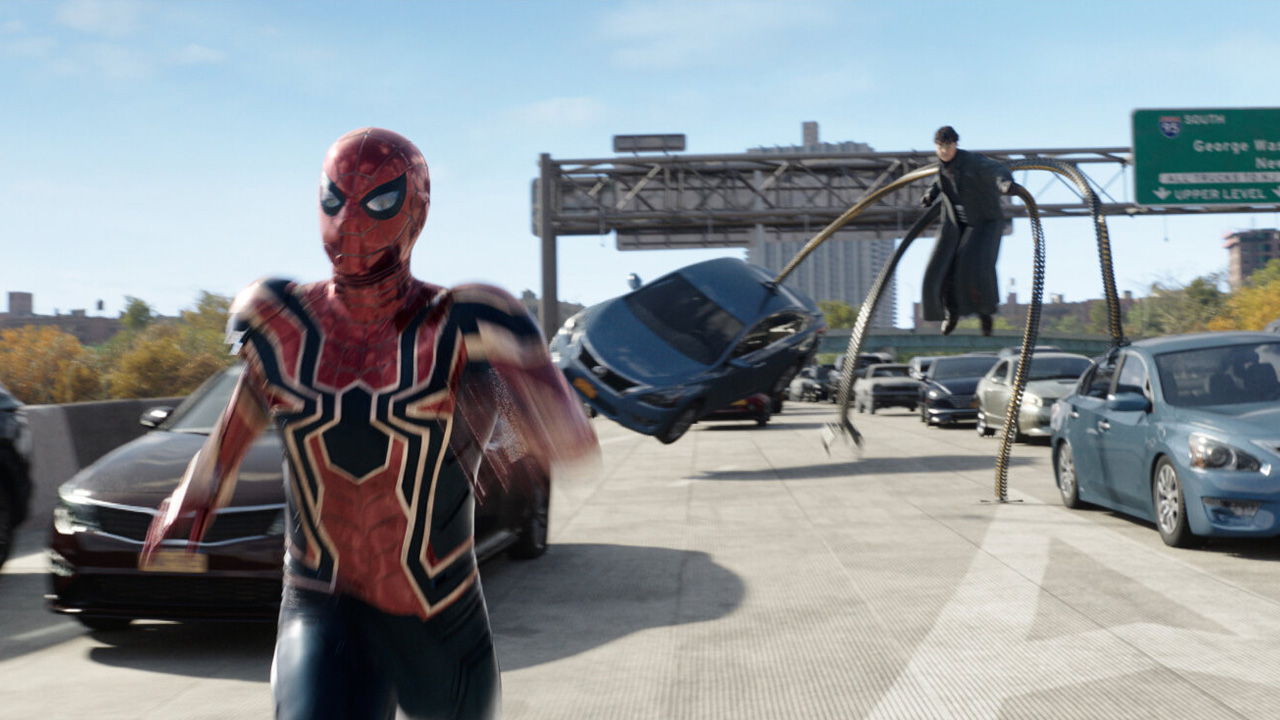 Time for multi-Spidey shenanigans! No Way Home has arrived in Australian cinemas

---
Get ready for (another) cinematic adaptation of that meme of Spider-Man pointing at himself in confusion: here comes Spider-Man: No Way Home, the third instalment of Peter Parker's solo adventures as Spider-Man within the framework of the MCU.
But could we be getting more Peter Parkers from outside the MCU? Hmmm…the answer is yes, it's confirmed as yes, everybody's known that we're getting previous Spider-Manses for ages because both Tobey McGuire and Andrew Garfield have been seen on the set of this thing. Let's not be naïve about this.
Spider-Man: No Way Home is now playing in Australian cinemas. The teaser trailer below made fans freak out and give everything away, so if you haven't seen it you should have a watch.
Sign up for Flicks updates
It heavily features Benedict Cumberbatch as Dr Strange, wearing a delightful padded parka version of his usual magical cloak. Falsely exposed as the murderer of Jake Gyllenhaal's Mysterio after the events of the last movie Spider-Man: Far From Home, Peter just wants to take a leaf out of Cher's book and turn back time, to before society (and sadly, his lovely GF MJ, played by Zendaya) knew he was Spider-Man.
So he dares to fiddle with the fabric of the multi-verse, leading to unforeseen, fanboy-mind-breaking consequences…
Yes, that's Willem Dafoe's Green Goblin cackle and a mostly-convincing, digitally-de-aged version of Alfred Molina's Doctor Octopus. These teasing appearances confirm that Tom Holland's trendy young MCU hero will cross paths with the (far superior) Sam Raimi-directed Spider-Man franchise.
If you loved the animated Spider-Man: Into The Spiderverse, this breed of multi-Spidey shenanigans won't be too new to you, but it'll be exciting to see the MCU's grand IP-smooshing plan come together.