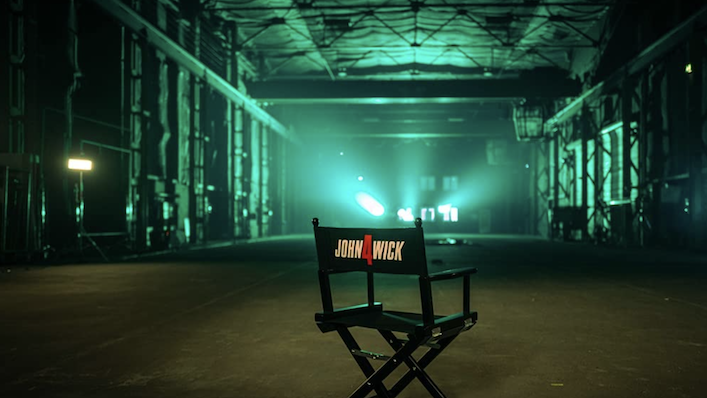 When will John Wick: Chapter 4 be released in Australia?

---
Four could be a magic number for Keanu Reeves this year: we've already gushed about the exciting first trailer for the fourth Matrix film, The Matrix: Resurrections.
With those filming commitments out of the way, it's also been confirmed that filming for John Wick: Chapter 4 got started in June of 2021. Original series director Chad Stahelski continues Wick's story in locations as varied as Berlin, Paris, New York City and Tokyo.
But when can we see those globetrotting hitman battles onscreen? For Australian audiences, John Wick: Chapter 4 is scheduled to arrive in cinemas on May 26, 2022.
The promised release date may change, but it's virtually all we know about the film at the moment. Apart from some thrilling cast announcements, including the screen debut of pop/metal diva Rina Sawayama, and new characters played by Bill Skarsgård, Donnie Yen, and Mr Krabs/the Kurgan himself Clancy Brown.
The last we've heard of John Wick: Chapter 4 comes from a bubbly breakfast TV interview with Reeves, below. After discussing The Matrix Resurrections and his new comic book series BRSRKR, the beanie-clad action legend gamely chatted about what fans should expect from the next Wick movie.
"There's new characters, we're opening up the world", he hints: "Right now we're shooting this crazy fight scene in the middle of, uh, traffic. Car crashes, gunfights…"
He's even lovely and accommodating when one of the hosts suggests a John Wick musical, which is such a dumb idea it's not worth thinking about, really.
Like, how would that even work—Reeves and Sawayama doing some kind of choreographed martial arts ballet? A chorus line of assassins dancing with big glittery guns and coins?? Wick's dog getting a solo ballad about how it can never live up to his previous, tragically murdered pet??!!
Okay we're won over—bring on Chapter 4. Even if it doesn't happen to be a musical.