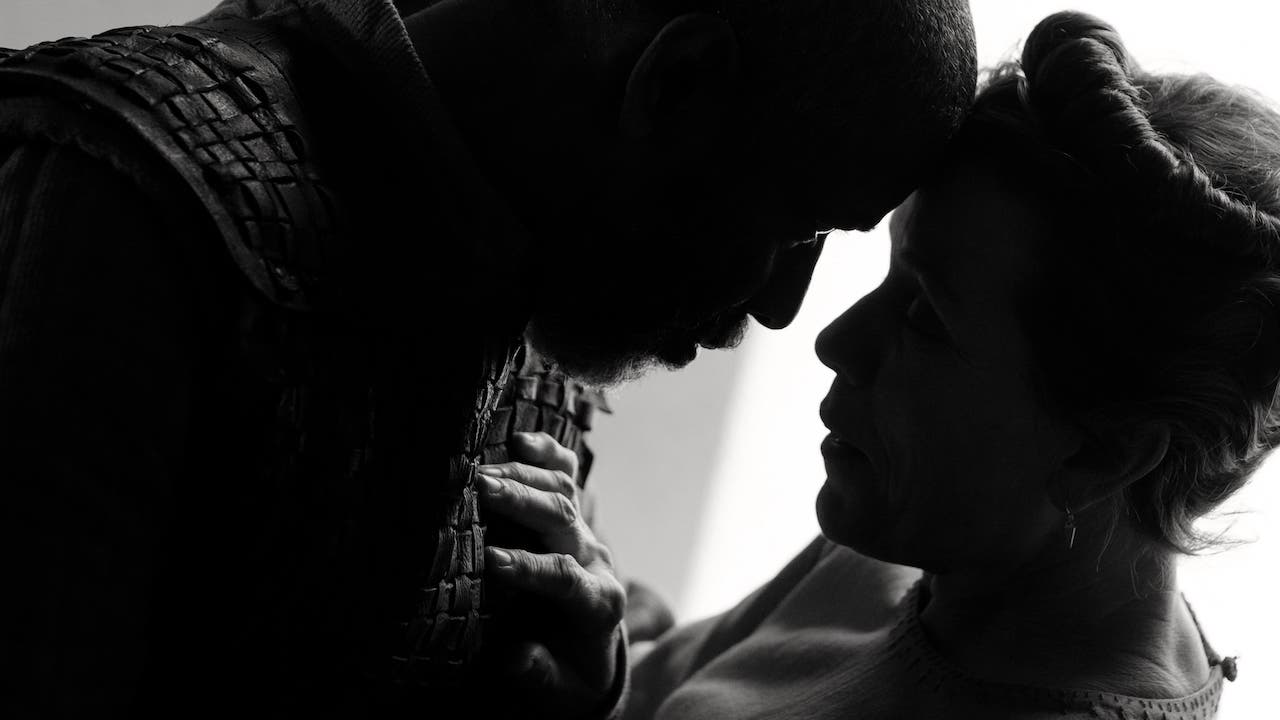 When will Joel Coen's Shakespeare adaptation The Tragedy of Macbeth be released?

---
The trailer for The Tragedy of Macbeth reveals a single line of dialogue, and you've probably heard it before—in the last gritty, prestigious version of Shakespeare's play, perhaps, with Kurzel and Fassbender and Cotillard.
But it's such a good line, worth repeating over and over since 1606: "by the pricking of my thumbs", witch Kathryn Hunter croaks, "something wicked this way comes".
Joel Coen directs Denzel Washington and Frances McDormand as Lord and Lady Macbeth, in a stark black-and-white drama filmed on foggy sound-stages for that staged, otherworldly feeling. The Tragedy of Macbeth will stream exclusively on Apple TV+ from January 14 for Australian subscribers.
Because audiences already have some vague understanding of Shakespeare's grim tragedy, the trailer below can afford to be tauntingly quick. We only get quick glimpses of Brendan Gleeson's doomed King Duncan, Bertie Carvel as Banquo, The Queen's Gambit star Harry Melling as Malcolm, and Corey Hawkins as the ascendant MacDuff.
Additionally, character actor Stephen Root will appear as the Porter, the play's sole form of comic relief amidst all that bloodshed and betrayal. Love that guy.
We all know Macbeth is about an all-consuming, codependent partnership that ends in, well, tragedy. But worry not, the Coen Brothers' creative relationship hasn't self-destructed in the same way. It's the first time Joel has directed without his brother due to some filmmaking fatigue on Ethan's part, who revealed in 2019 that he's "giving movies a rest" in favour of writing for the stage.
The Tragedy of Macbeth remains a family affair, though. Frances McDormand is Joel's wife, and we can't wait to see her trying to get rid of that damned spot. Or to witness Denzel doing whatever it takes to become King of Scotland. Expect haunting Bergman-esque visuals, and more Oscar-baiting soliloquies than you can Shake a Speare at.
Streaming Soon - 14 January 2022