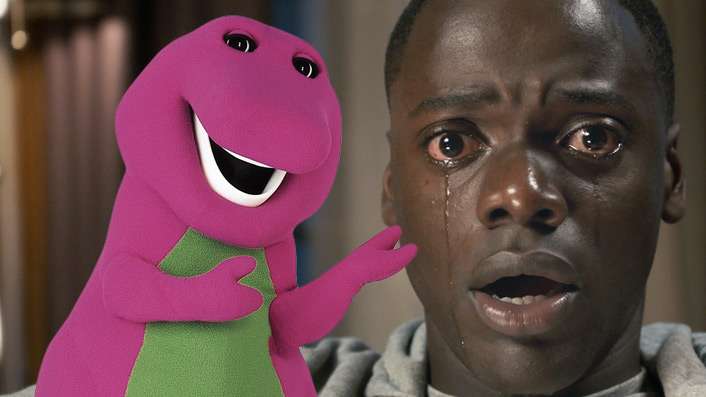 Well, okay then: Mattel is putting together a Barney movie with Daniel Kaluuya

---
What a time to be alive. Mattel Films, the filmmaking division of multi-billion dollar toy company Mattel, has around seven projects in various stages of development. Mattel products like Uno, View-Master and Magic 8 Ball are all being prepped for big-screen treatment, whilst a Barbie movie has been in development for about a decade, and is now being handled by Greta Gerwig and Noah Baumbach, somewhat promisingly.
Then there's the just-announced Barney movie – a live-action feature film based on the 1990s children's TV show Barney and Friends. This nascent project is best summarised in the words of another famous dinosaur-centric film; basically, Mattel's creative team are "so preoccupied with whether or not they could that they didn't stop to think if they should".
For those lucky, uninitiated readers, Barney & Friends was a childhood PBS staple in which a man in a purple dinosaur suit taught juvenile viewers the importance of friendship through song, namely the series' hypnotically irritating theme song. Throughout the nineties, Barney was in fact so ubiquitous that 'Anti-Barney humor' has its own Wikipedia page, with University of Chicago professor W.J.T. Mitchell noting more of a widely-held 'dislike of the saccharine saurian…than just about any other popular culture icon I can think of.'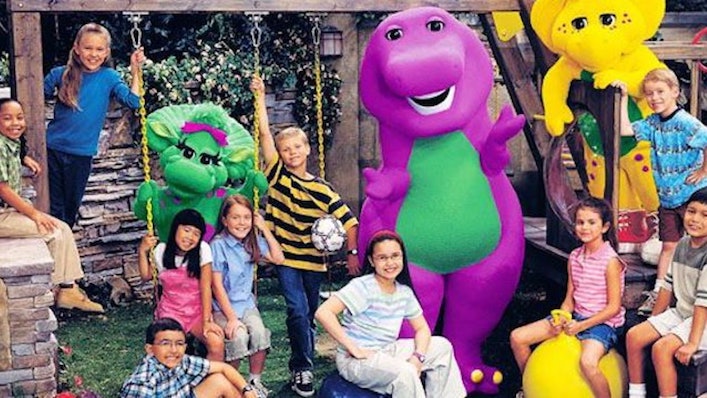 That said, the show did also introduce child stars Demi Lovato and Selena Gomez to the world. Who knows which incipient talents might appear in this next Barney venture?
Even more bizarrely, Get Out star David Kaluuya is set to produce the film through his recently formed 59% production company, alongside Mattel Films – executive Robbie Brenner announced, terrifyingly, that, "Barney is a dinosaur from our imagination, and we can't wait to get 'I love you, you love me' stuck in heads everywhere."
Whilst the Margot Robbie-led Barbie film is set up at Warner Bros., the Barney film does not yet have a studio attached, meaning we still have a considerable amount of time to cleanse this forsaken earth before His Arrival and the ensuing Armageddon.
Maybe Kaluuya's experience on Get Out is driving the Barney film in more of a surreal horror direction, which would be fascinating: the British actor ominously described the purple dinosaur as 'a ubiquitous figure in many of our childhoods…then he disappeared into the shadows, left misunderstood.' Sounds spooky, right?