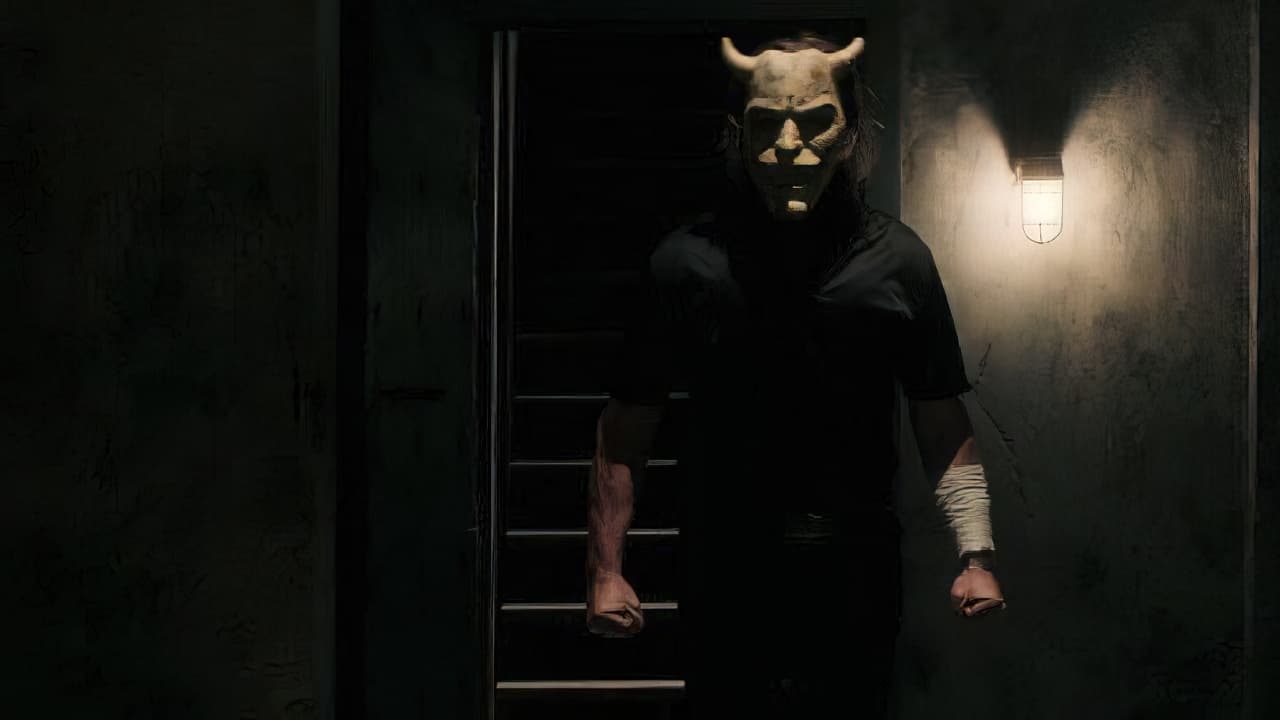 Trailer and release date for sinister serial killer horror The Black Phone in Australia

---
The last time Ethan Hawke teamed up with Doctor Strange director Scott Derrickson, it was to play a true crime writer in the sleeper horror hit Sinister. Hawke just wasn't quick enough to defeat a demonic evil that claimed the souls of children across various time periods.
Now, Derrickson and Hawke are flipping the script—a script written once again by Sinister scribe C. Robert Cargill, by the way. Arriving in Australian cinemas on January 27, 2022, The Black Phone casts Hawke as the terrifying 'Grabber', a 1970s serial murderer who kidnaps kids with the titular appliance as their only hope of escape.
The Black Phone is based on a short story by Joe Hill (which you can read right here, if you've got a spare half-hour). Oddly, the trailer below has some imagery reminiscent of It, created by Hill's father Stephen King: the Grabber's previous victims stand in the rain like an undead Losers Club, trying to help another kid in a yellow raincoat.
Mason Thames stars as the Grabber's latest kidnapped child Finney, set to meet an undetermined fate. But by calling a black phone on the wall of his basement cell, Finney can hear the voices of Hawke's late victims: they guide him towards escape, and you'll have to wait until January 2022 to see if he's successful.
The combination of Derrickson, horror production company Blumhouse, and King family fiction is already a potent concept for genre fans. But the main draw here is Ethan Hawke in full Joker mode—a far more heightened and villainous character than we're used to seeing from the Before trilogy actor. Parents, remind your children: never say yes when a giggling stranger asks, "Would you like to see a magic trick?"
The Black Phone will call Aussie horror fans into a retro suburban tale of terror soon: the summer of stranger danger begins on January 27.