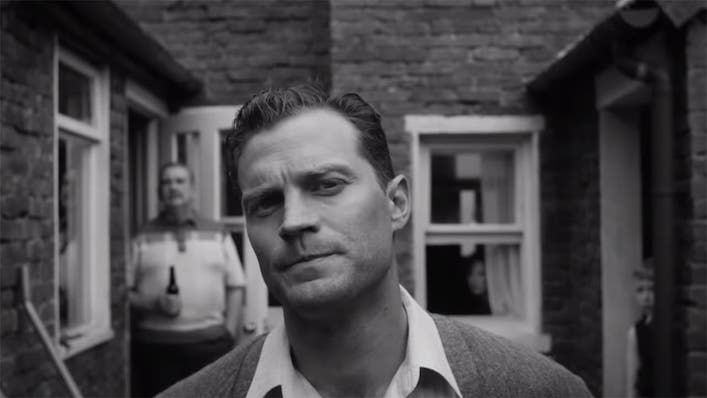 Trailer and release date for Northern Irish nostalgic drama Belfast

---
Jamie Dornan looks good in shades of grey. No, not those dead-eyed BDSM movies: here in the trailer for Belfast, an upcoming drama film that bathes the actor in lush black-and-white film stock.
Directed by Kenneth Branagh, Dornan joins Catriona Balfe, Judi Dench, Ciarán Hinds and newcomer Jude Hill for a nostalgic and intimate coming-of-age tale. Belfast arrives in cinemas around Australia this January 13.
The heart-swelling trailer begins in colour before slipping back through the ages to Belfast, 1969, drenching us in civil war drama, scenes of childhood discovery, and the uplifting Motown bliss of 'Everlasting Love'. Branagh's semi-autobiographical feature premiered at this year's Telluride Film Festival, and it'll definitely bring audiences of a certain vintage to tears with its story of love, war and growing up.
Both Dornan and Balfe are best known for roles in steamy romantic series, Dornan being the domineering Christian Grey in the Fifty Shades series and Balfe starring in Outlander, everyone's mum's favourite show about bodice-ripping Jacobites in ancient Scotland.
The old-school passion continues here, with the addition of heartbreaking civil war as the film's urgent main plot, forcing young Buddy (Hill) and his family to consider a new life somewhere safer. We'll see how the monotone memory lane journey ends 13 when the film arrives in Aussie cinemas.