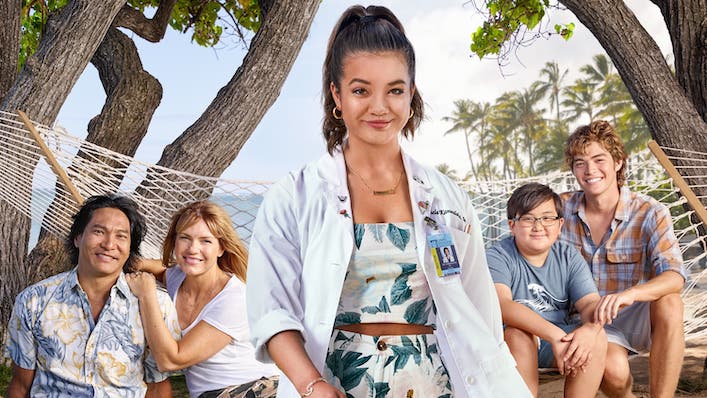 Trailer and release date for new teen doc series Doogie Kamealoha, M.D.

---
The island of Hawaii seems like paradise to grow up in—unless you've got helicopter parents putting pressure on you, medical emergencies constantly springing up, and a prematurely high-powered job taking charge of it all as a Honolulu hospital physician.
Lahela Kamealoha tries to juggle both regular *teen lyf* and her responsibilities as a precociously appointed young doctor, in the Disney+ reboot Doogie Kamealoha, M.D. A modernised version of Doogie Howser, M.D. that transplants its genius teen protagonist to Honolulu, this charming series is currently being released week-by-week onto Disney+.
Peyton Elizabeth Lee takes over from Neil Patrick Harris as 'Doogie', and in the trailer below it becomes clear that this revamped show takes place in a world where that nineties sitcom does exist. Australia's Ronny Chieng ribs Lahela, explaining her to a skeptical patient: "She's like a real life Doogie Howser! That's why we call her Doogie!"
But it's not all goofy nicknames and triumphant lifesaving incidents on the beach. Lahela struggles with balancing her work life and home life, especially since her proud parents are also her bosses at the hospital. Check out the trailer below for some very justified teen angst and surfing sequences.
Season one of Doogie Kamealoha, M.D. will premiere each new episode on Disney+ from September 8 to November 10, combining Grey's Anatomy-esque medical drama with sweet coming-of-age character stories.
I would be willing to put money on it that Neil Patrick Harris will show up for a short winky cameo in one of the last couple episodes. And I can't wait to see Ronny Chieng's reaction if he does.