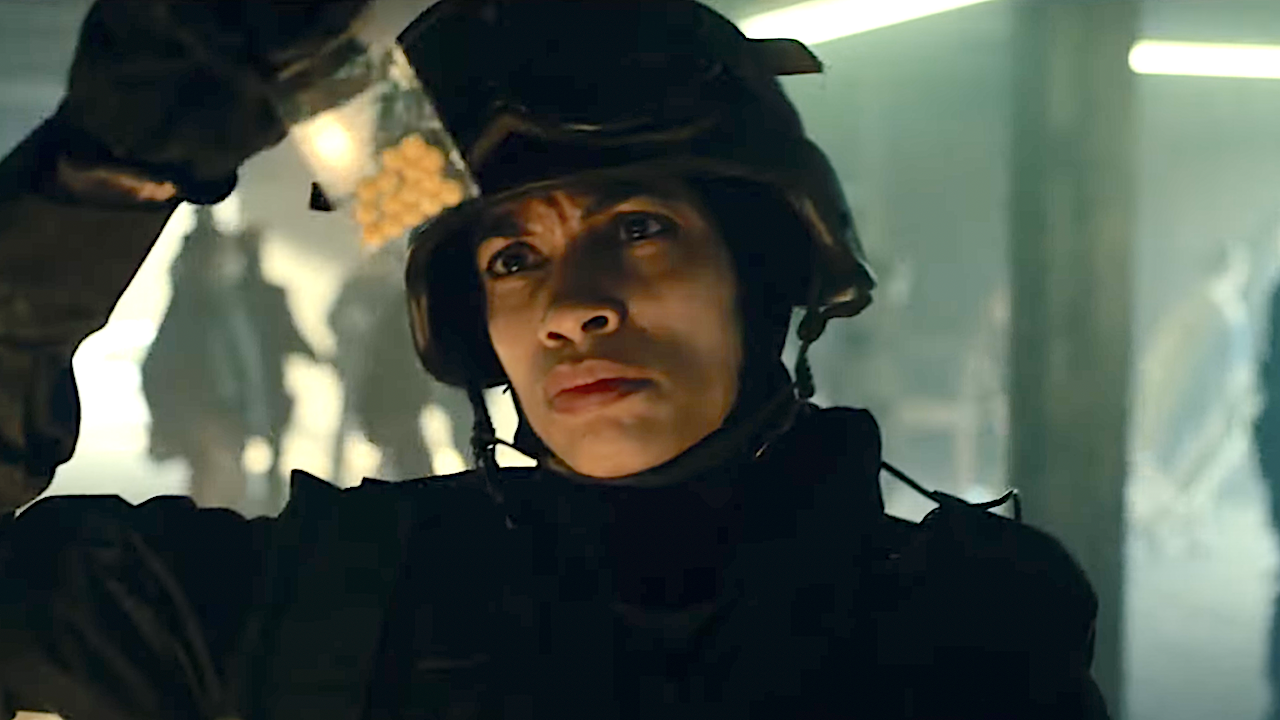 Trailer and release date for Big Pharma drama series Dopesick

---
It's not an easy thing to adapt the US pharmaceutical crisis into a compelling screen story. For one thing, the endemic opioid abuse is still ongoing, with healthcare services more overwhelmed than ever after the destruction of COVID-19—and addicts continue to be shamed and ignored, by an at-times invisible phenomenon sidelined as the 'silent epidemic'.
Dopesick, a prestige TV series streaming exclusively on Disney+, aims to shed some light on the key figures behind this widespread medical emergency. The eight-episode show begins streaming on Disney+ from November 12—officially 'Disney Day', if you weren't aware—and concludes its shocking findings on December 1.
An all-star cast tackles the crisis from many different angles: Michael Keaton is a Virginia doctor who begins noticing devastating side effects, after he prescribes a new miracle painkiller to struggling miners like Kaitlyn Dever's character. Damn, this girl is a great actor but she's constantly getting victimised and abused in every screen role she takes: would love to see her in another Booksmart, or some relaxing movie where she gets to try different flavours of ice cream for 90 minutes or something.
Peter Sarsgaard and Rosario Dawson are among the government agents trying to get to the bottom of OxyContin's devastating rise, and Michael Stuhlbarg is smarmy as hell playing Purdue CEO Richard Sackler. "I want top executives to feel some pain", Sarsgaard urges, seeking payback from the corrupt corporations that lied to doctors, sales reps, and patients about just how addictive their 'cure' really was.
New episodes of Dopesick will be released every week onto Disney+, bringing us closer to the truth about Big Pharma's insidious destruction of some of America's poorest and most vulnerable communities. How did this happen, and how did Purdue get away with it?
Hopefully director Barry Levinson and a team of top drama talent can help us understand, as Dopesick's critical and tragically real story unfolds.