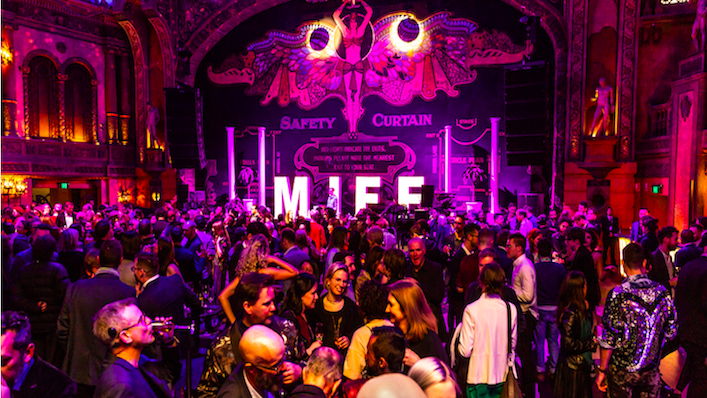 This year Melbourne Film Festival is going digital with 'MIFF 68 1/2'

---
The coronavirus crisis has shown us the real power and benefits of streaming, in a time when there isn't really any alternative way to check out new media. All those new content platforms have definitely helped to ease the sting of self-isolation, especially for cinephiles who would normally flock to some of the film festivals that have, one by one, gradually cancelled their programs.
But maybe movie-lovers don't need to declare themselves a member of only one camp, a streaming fan or a distraught die-hard of physical media…maybe, there's a way to bring the festival energy into your own home. Billed as an 'innovative detour', the Melbourne International Film Festival is doing just that: recycling its existing program of acutely curated new releases into a digital film festival.
Sign up for Flicks updates
MIFF 68½, as this incarnation of one of the worlds' longest running film festivals has mischievously been titled, will utilise a streaming platform called Shift 72 to bring a huge roster of films to the usual audience of discerning film-goers. The platform was recently used to great success for the also-cancelled South By Southwest culture festival.
And it doesn't sound like audiences will be missing out on anything they would've got at the planned in-person festival, with many of the international new releases and 'discovery highlights' making it into the abridged digital program. There'll be all the usual documentary and shorts packages, with the festival's full lineup to be announced on July 14.
MIFF artistic director Al Cossar called the pivot to digital a "response to these difficult times…nothing quite matches the power of cinema to transport, inspire and uplift, and we are thrilled to be able to bring the spirit of the festival into the homes of MIFF audiences at a time when working to keep connection to the arts has never been more vital."
That 'spirit of the festival' has been kept alive in part due to the generous contributions of donors such as producer and philanthropist Susie Montague, as well as MIFF festival ambassador and screen legend Rachel Griffiths. So now it's time for audiences to step up to the plate and show their love for MIFF, by delving into the new program once it's released, and relishing the chance to check out world-class cinema programming. A nice bonus: you get to watch from your bed, instead of numbing your bum on the legendarily stiff Comedy Theatre seats!