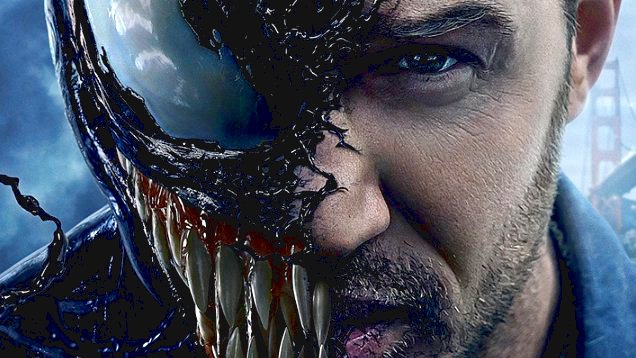 This week an explosive new trailer arrived for the upcoming Venom movie, starring Tom Hardy as the iconic Marvel character of the same name. It is a hell of a promo, combining themes such as alien parasites, journalism, mental illness, the planet on the brink of collapse and conversations in convenience stores that go really really badly.
The titular character is an alien in a liquid-like form, requiring a host to bond with for its survival. Enter Tom Hardy. Possessed by this cranky extraterrestrial thingy, the actor continues the greatest theme of his career: having difficulty speaking. See also The Dark Knight Rises, Lawless, Mad Max: Fury Road and Dunkirk.
Sign up for Flicks updates
After watching the trailer one word comes to mind: dark. In less than 30 seconds we see Hardy, looking tormented, running through a misty forest.

In less than a minute we hear voices in his head and watch his eyes go blue and funny.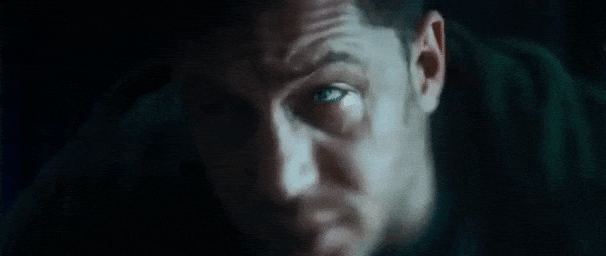 Hardy plays journalist Eddie Brock, who says he always finds himself "questioning something the government may not be looking at." His investigations result in him being possessed by the alien form.
Venom, who was first introduced in a 1992 issue of The Amazing Spider-Man, has always blurred the line between good guy and bad guy.
Parallels between the lighting in this shot from the new #Venom trailer and The Venom Saga arc from the 90's Spider-Man cartoon pic.twitter.com/RVB49CHePi

— Marvel Facts & News (@MarveIFacts) July 31, 2018
This film is part of a focus on darker comic book characters, following the likes of The Punisher and Suicide Squad. But it also has a more conventional villain. This is Dr. Carlton Drake (Riz Ahmed) who is a billionaire investor and head of The Life Foundation. He looks and sounds a bit like a young CEO of a tech company.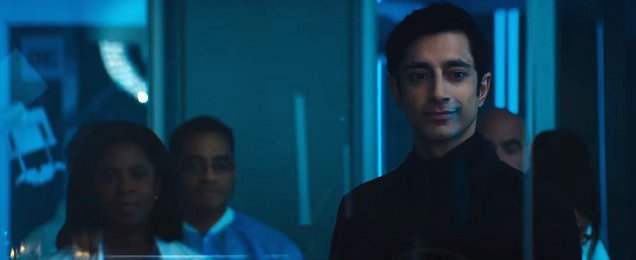 Venom was directed by Ruben Fleischer, who is best-known as the director and co-writer of 2009's Zombieland. One of the star's of that film, Woody Harrelson, will appear in a small role in Venom. In an interview with Collider, Harrelson suggested he will play a larger role in the film's inevitable sequel.
Harrelson said: "I'm in a little fraction of this movie, but I'll be in the next one, you know? So I haven't read that script, but anyways, just rolled the dice."
this has to be the best part of the new venom trailer pic.twitter.com/pSMxwzZ7jQ

— Prez (@Prez_PinkSheep) July 31, 2018
Another co-star in Venom is Michelle Williams. She will play Anne Weying. Weying is a character who also goes by the identity of 'She-Venom', suggesting the crazy alien thing might possess Williams at some point too.
The Venom trailer is intense and dark, promising loads of stunning CGI. We can't wait to see the full film, which arrives in cinemas on October 4.