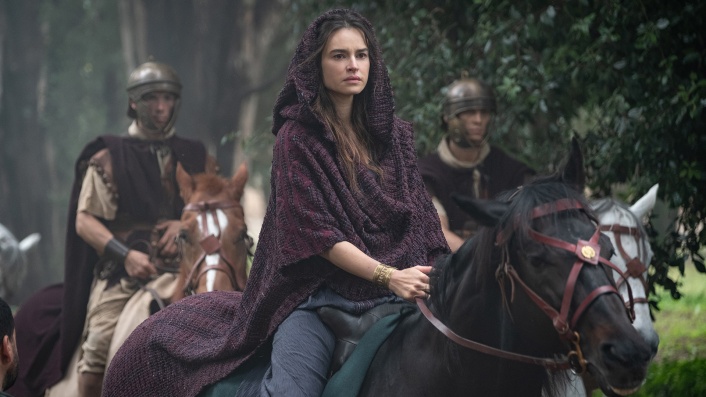 The badarse Ancient Roman series Domina arrives on Stan in May

---
"I ask the gods…let me f*ck my enemies". With those furious, perhaps anachronistic words, the trailer for Domina asserts itself as a must-see show of 2021.
The Ancient Roman drama is coming soon for Stan subscribers, promising epic revenge, bloodshed and a little-told female perspective on the fallen empire.
Based on the life of Livia Drusilla, the first empress of Rome, Domina is an eight-part epic series starring Kasia Smutniak as well as Game Of Thrones' Liam Cunningham and The Witcher's Colette Tchantcho, in case you're dubious about the series' pedigree as a badass period drama.
Isabella Rossellini will also make appearances as Drusilla's enemy Balbina, and Aussie filmmaker Claire McCarthy is one of the series' main directors. That international cast and dark, luxe production design culminates in a historical series like no other; check out the trailer to learn more.
Stan subscribers can conquer this fascinating TV series in May, when each episode will be made available week to week. Domina is apparently a highly topical story, too, with the vengeful Drusilla forced to battle her way through society "by means of strategy, conspiracy, seduction and murder". You know, girly stuff!