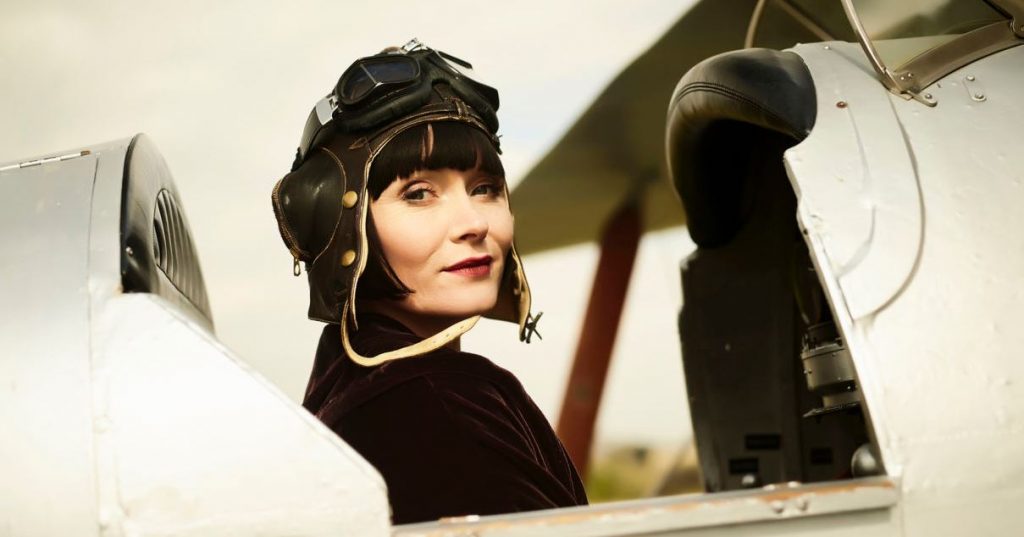 This must be every producer's dream: your movie starts raking in money, and it's not even finished yet.
Miss Fisher's Murder Mysteries is ABC TV's beloved Australian-produced television series, starring The Babadook's Essie Davis as the titular, famously well-dressed sleuth.
It has a feature film adaptation in production from director Tony Tilse, whose most recent work – Ash Vs Evil Dead and the Wolf Creek TV show – also involves blood and death, but in far less cultivated surroundings.
The producers of Miss Fisher & the Crypt of Tears, which was budgeted at $8 million, reportedly ran out of money – so they took to Kickstarter to crowd source extra dosh. Their initial target was $250,000.
They reached that number in just two days. So they revised their target to $300,000 (which they hit) then $400,000 (which they hit) then $500,000 (which they hit) then 600k (which they hit).
Presumably somebody is in the office right now saying: "see, told ya, people will pay a lotta money for this thing." At the time of publishing, the amount of money raised is AU$ 665,215.
A lot of it is coming from American fans. According to the producers, the moolah will be used "to elevate Miss Fisher to the cinematic experience she deserves, including international locations, visual effects, production design, and of course more glamorous costumes."
In related news, how good is Essie Davis??