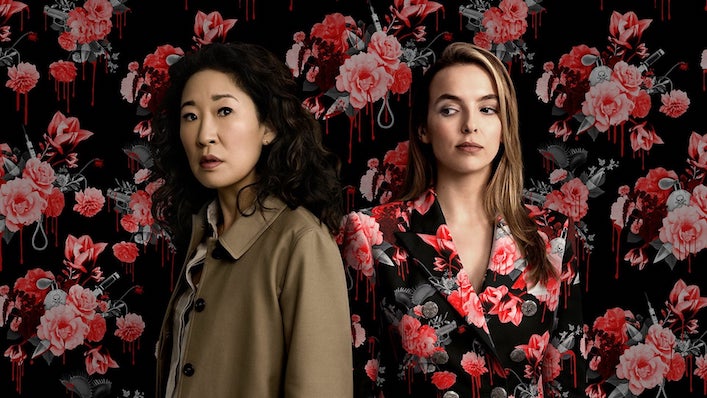 Killing Eve gets renewed for a fourth season before season three even airs

---
The third season of the twisted spy drama Killing Eve hasn't even aired yet. Based on previous seasons of the celebrated show, we can expect to find out what Eve (Sandra Oh) and Villanelle (Jodie Comer) are up to sometime around April.
It might seem like a big wait, but at least we can be certain that the show's story has legs. BBC America and AMC have confirmed that a fourth season is already in the works, to the relief of fans everywhere. So it sounds like the fascinating hunter-or-hunted dynamic between Eve and Villanelle will continue into 2021!
Sign up for Flicks updates
"How could we not have massive confidence in Killing Eve?," AMC Studios president Sarah Barnett announced in a statement to media. "It has won big in every major award show and is the highest growing show on U.S. television."
The British-made thriller series is indeed an awards show favourite, with Jodie Comer winning Outstanding Lead Actress in a Drama Series at last year's Emmys and Sandra Oh earning a Best Actress gong at last year's Golden Globes, while she was hosting that very ceremony.
Unusually, Killing Eve has featured a different show-runner for each of its three existing seasons, each of whom have gone on to their own successful projects. Creator Phoebe Waller-Bridge's Fleabag has been showered with accolades, and season two's Emerald Fennell is set to release her first feature, the Carey Mulligan-led Promising Young Woman. The show-runner for the upcoming fourth season hasn't been announced yet, but you can count on it being another incendiary female writer with a black sense of humour and a talent for building tension.