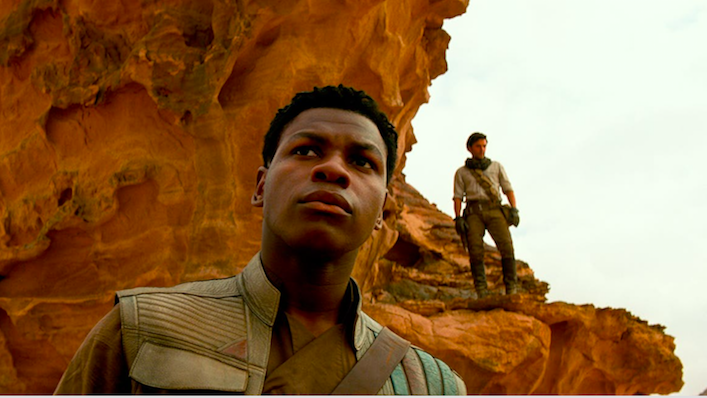 John Boyega causes controversy with risky Star Wars: Rise of Skywalker tweet

---
With the release of Star Wars: Rise of Skywalker, JJ Abrams' sequel trilogy has come to an end – but not everyone seems satisfied with how Rey, Finn, and Poe's story concluded. The divisive ninth episode has been criticized by fans and reviewers for failing to expand on the bold narrative decisions that were made in Star Wars: The Last Jedi. And now, the movie's even copping some flak from its own cast. Spoilers ahead for those who haven't seen the film yet!
Sign up for Flicks updates
John Boyega, the British actor who portrays converted Storm Trooper Finn, took to Twitter over New Years Eve in what started as a sweet, celebratory thread reflecting on Star Wars: Rise of Skywalker. A fan then told Boyega that they were sure that his character Finn would end up in a romantic relationship with Daisy Ridley's protagonist Rey, now that her love interest Kylo Ren (Adam Driver) was out of the way.
Boyega's since-deleted reply, that "it's not about who she kisses but who eventually lays the pipe," has since blown up on the social platform, with the actor being labelled at best, bitter about his characters fate and at worst, misogynistic.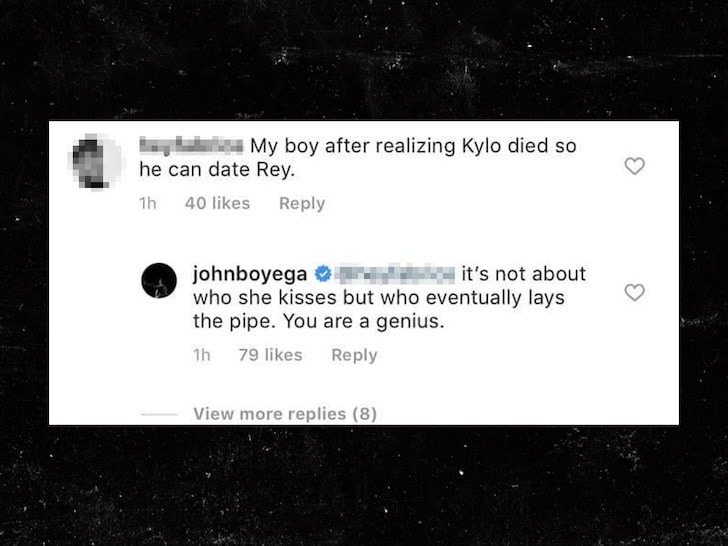 Apart from deleting the tweet in question, the Attack the Block star hasn't really backed down, repeatedly snapping back at critics and affirming that he was just making a light-hearted joke.
While it wasn't smart of Boyega to use some pretty crude innuendo to refer to the series' main female character, it's unlikely that the incident will get in his way too much. He rightfully pointed out that Daisy Ridley and her character Rey are not the same person, and that fans can be too quick to collate their favourite fantasy world with reality.
Daisy knows she isn't the character. Lol so tbh she doesn't give AF.

— John Boyega (@JohnBoyega) December 31, 2019
You obviously don't know the diffrence between a fictional world and reality.

— John Boyega (@JohnBoyega) December 31, 2019
Star Wars is a movie not a documentary.

— John Boyega (@JohnBoyega) December 31, 2019
Either way, Boyega and the rest of the Star Wars cast are now off the leash and can freely make these kind of statements, it seems. It'll be interesting to hear more of what they think of the series they helped create, to mixed reception.