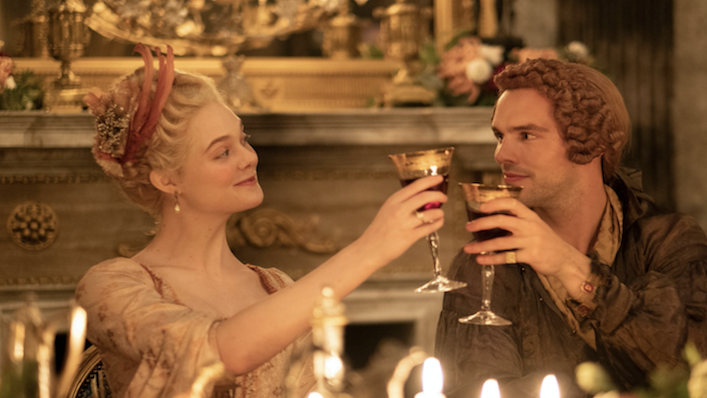 Huzzah! Here's the trailer and release date for the royally funny The Great Season 2

---
You know what they say: behind every idiotic and possibly psychopathic man, there's a great woman. Like Catherine the Great, as played with acerbic relish by Elle Fanning.
Season one of Stan's blackly comedic series The Great showed us that the young Catherine is a force to be reckoned with, and she continues her reign in the show's second season, available on Stan from November 20. It's hard not to follow her example in the trailer below and shout a triumphant, "Huzzah!"
The Great is created, written and executive produced by Australian Oscar nominee Tony McNamara, whose previous biting work on The Favourite is still a clear influence here.
Following on from the disastrous (and hilarious) marriage of Catherine and her spoiled husband Emperor Peter (Nicholas Hoult), season two sees the couple locked into a more literal war. She's set on liberating Russia (even if the country itself isn't keen on the idea) while he's skulking around the palace with a pistol in each hand.
The punchline of the teaser trailer says it all, with Catherine definitively turning down any chance at sex with Peter: "I'd rather choke to death on this tiny chicken", she says, holding aloft some weird 18th century snack.
Gillian Anderson joins the cast for season two, guest starring as Catherine's disapproving mother alongside returning and new cast members Phoebe Fox, Adam Godley, Gwilym Lee, Charity Wakefield, Douglas Hodge, Sacha Dhawan, Bayo Gbadamosi and Aussie actress Belinda Bromilow.
Raise a glass to season two of The Great! I kind of wish a pregnant Elle Fanning in glorious period costume could run my country's politics but oh well.