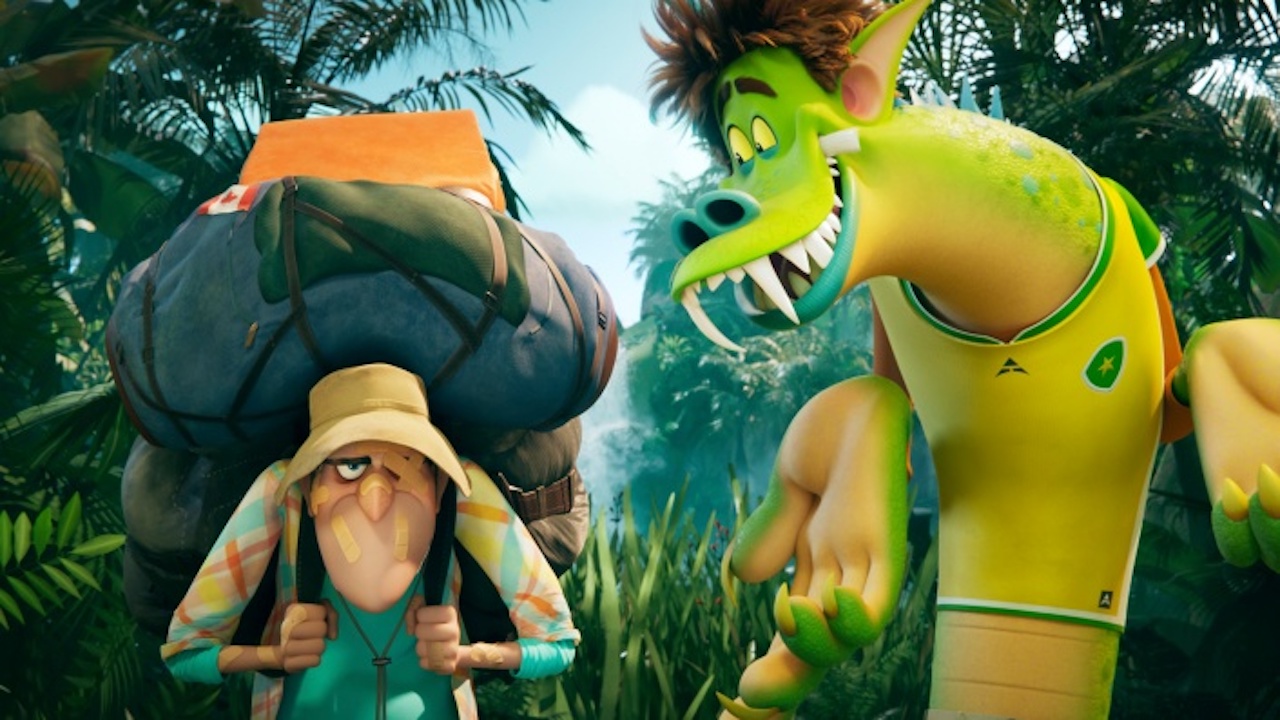 How to watch monster mash-up Hotel Transylvania: Transformania

---
Sony's Hotel Transylvania series has been a monster success, raking in about a billion dollars worldwide for each of the three previous films. That's to be expected when you combine vibrant, kooky animation that appeals to the whole fam, and a crowd-pleasing voice cast of Adam Sandler and his usual low-brow comedy buddies.
The fourth film in this not-so-scary animated franchise is shaking things up, however. Hotel Transylvania: Transformania is a) available to watch exclusively on Amazon Prime Video from January 14, 2022, b) replaces Sandler with voice actor Brian Hull as Dracula, and c) sees the Drac pack turned into drab human versions of themselves. In short: Sony did the mash, they did the monster mash.
You can check out the trailer for Hotel Transylvania 4 below—originally set to release in cinemas for October for Halloweeny purposes, it seems that an exclusive Prime Video release during school holidays somehow made more sense for Sony.
Selena Gomez returns as Mavis, Dracula's rebellious daughter, and Andy Samberg is still seeking his monster-in-law's approval as the hotel's token human Johnny. But when an experimental ray gun makes Johnny monstrous and Drac and co uncomfortably human, the whole gang has to travel through an exotic jungle to undo the switcheroo before it's too late.
Young, old, and undead fans will have to wait a few more months to see whether the Hotel Transylvania movies are just as much fun without the involvement of Adam Sandler, or original director Genndy Tartakovsky.
The news of an exclusive streaming release could be a downer for families who've enjoyed seeing the previous three films in cinemas, but we have a feeling you'll get into the Halloween spirit in no time, once Hotel Transylvania: Transformania hits your Prime Video homepage in January. Just look at that blob clapping along to K-Pop in the tweet below.
SPECIAL ANNOUNCEMENT: Mark your calendars, #HotelTransylvania: Transformania will be releasing worldwide on @PrimeVideo January 14th. pic.twitter.com/75VZ2vYgtW

— Hotel Transylvania (@HotelT) October 6, 2021