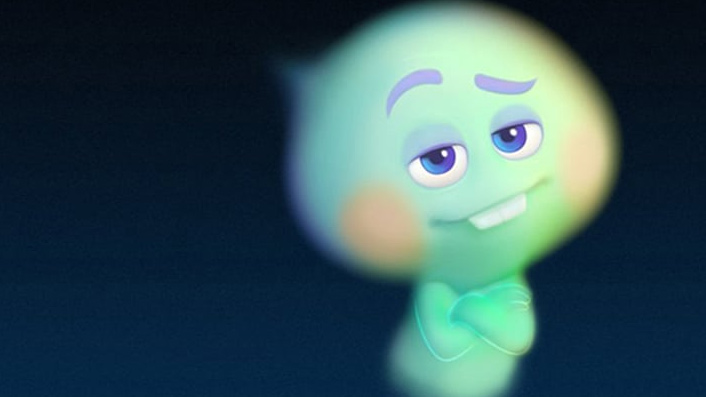 How to watch Disney Pixar's latest philosophical family flick Soul

---
What happens after you die? What about before you die? Oh yeah, how are babies made in the first place?
Kids ask a lot of questions—some of them pretty morbid and uncomfortable to answer. Perhaps that's why Pixar started making films like Toy Story and Inside Out and Coco in the first place; to unpack the strange and problematic human experience in a child-friendly (and parent-friendly!) way.
Sign up for Flicks updates
The studio's upcoming film Soul promises more of the same, starring Jamie Foxx as a middle school band teacher with a deep love of jazz music. Although families won't be able to check out Soul in cinemas anymore, due to that pesky pandemic (shakes fist at the sky), the film's release on Disney+ is definitely cause for celebration.
As per the new trailer above, much of the film seems to be set in 'The Great Before', a cute and cuddly netherworld where Joe finds himself in charge of an aimless soul-glob voiced by Tina Fey. In order to return to his life of, well, life, Joe must inspire '22' to live in the physical world. I wonder if music could be the final convincing argument? Just maybe?
Australian Disney+ subscribers will be pleased to know that Soul will be available on the platform from December 25, making it an awesome Christmas surprise, or something nice to watch on Boxing Day as an existential wind-down for the whole family.