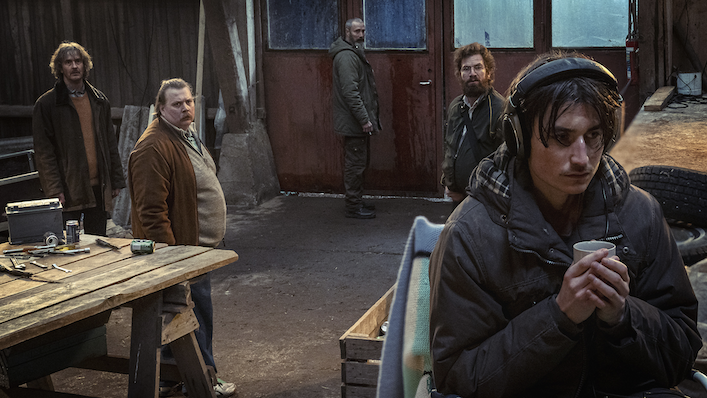 How to watch Danish revenge thriller Riders of Justice in Australia

---
Markus (Mads Mikkelsen) might seem like the ideal type of guy to receive terrible news. In the trailer below, he's amazingly stoic as he hears that his wife has died in a shocking train accident—he barely lets out a tear when his daughter weeps about missing her mum.
But when a bunch of statistics nerds arrive at his door, claiming that the 'accident' may have actually been caused by a shadowy gang known as the Riders of Justice? That can really miff a guy. Which is funny because Riders of Justice had its Australian premiere as part of this year's MIFF digital lineup.
Now, Australian audiences can check out Mikkelsen as a rampaging figure of revenge in Riders of Justice, currently screening in select cinemas around the country. You can use our handy session time finder to pick a cinema, depending on COVID regulations within your region.
The trailer below exhibits the unusual blend of humour and brutal action in this Danish conspiracy thriller, from director and frequent Mikkelsen collaborator Anders Thomas Jensen. There are some goofy scenes of Markus' unlikely new friends learning how to assemble and shoot rifles—you know, just hangin' out with the boys, some healthy male bonding etc.
But as our review pointed out, this bleak film's focus is questions of vigilantism, and the action genre itself: "does Markus truly want justice? Or justification, to use his combat skills and righteous fury in the name of revenge?"
You can find out the answer to that question yourself, in select cinemas around Australia that are screening Riders of Justice right now. This is one twisty black comedy that might make you gasp and cringe just as much as it makes you laugh.