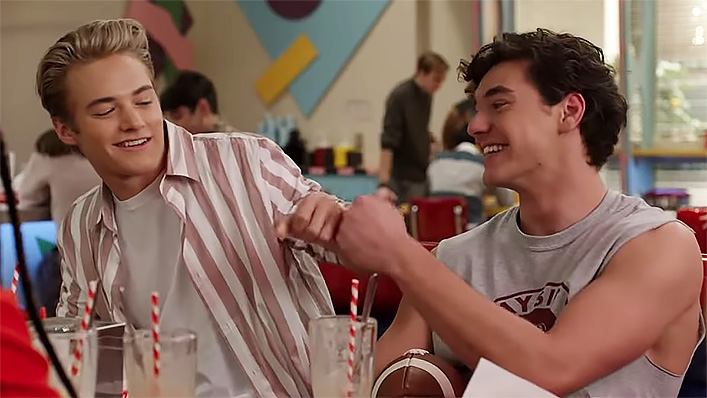 Head back to high school with the trailer and release date for the Saved By The Bell reboot

---
With kids around Australia getting prepared to head back to school, now's a terrific time to get all nostalgic with some retro teen programming. And Saved By The Bell is among the most beloved, with its Very Special Episodes and double denim and all the nineties actors that got their start on the show.
A few of the series' original stars, in fact, are returning to take part in an exciting 'reimagining' of the high school drama series, all set to premiere on Stan on November 26.
Sign up for Flicks updates
Titled simply Saved By The Bell, the new show will star Mario Lopez and Elizabeth Berkley Lauren, as well as Mark Paul Gosselar and Tiffany Thiessen, whose characters Zack Morris and Kelly Kapowski are now the Governor and First Lady of California. Times have changed since the nineties, y'all!
Time out! Who's psyched to see the first #SavedByTheBell teaser!? Check out this flock of first looks from #PeacockTV originals streaming soon. Threaded for your viewing pleasure! pic.twitter.com/XdIZ7BN9tV

— Peacock (@peacockTV) April 16, 2020
The series will air week-to-week on Stan, with the first episode available on November 26, at the same time as its premiere in the US. Surely there has to be some sly references to the most iconic scene from the original series; Jessie Spano's caffeine-pill induced freakout.
If you're also 'SO EXCITED' to check out the revamped Saved By The Bell, you'll need a Stan subscription and some free time on November 26.