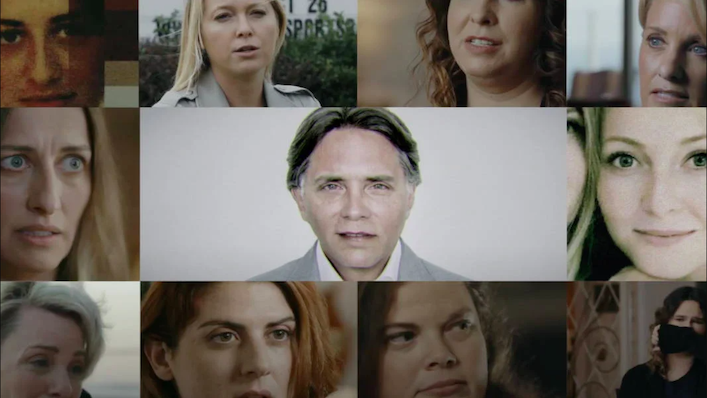 Get obsessed with Stan's new docuseries Seduced: Inside The NXIVM Cult

---
It's a weird feeling, watching a completed documentary about a current event that's still going down in the media around you. Our reviewer liked the timely COVID-19 doco Totally Under Control, a fascinating feature that gave insight to the Trump regime's mishandling of the pandemic even before the President contracted the virus.
And if you have any fleeting awareness of the recent case of Keith Raniere's sinister NXIVM cult, you'll know that there's more than one docuseries covering the cult's rise, fall and ongoing trial.
Stan has premiered one such series titled Seduced: Inside the NXIVM Cult, which arrived on October 18—the same day as the US. The trailer below suggests that it may get viewers closer to the truth than ever before.
Sign up for Flicks updates
Following the indoctrination and freedom of NXIVM victim India Oxenberg, Seduced: Inside the NXIVM Cult is a docuseries in four parts, made by the filmmaking team of Cecilia Peck and Inbal B. Lessner. Peck has said that she was targeted by the cult for some time as a potential recruit, so it must be strange for the directors to now investigate the cult's inner workings and most disturbing events so thoroughly.
Although the documentary illuminates viewers on the cult's general history, too, its focus is on one member's experience of DOS, the insidious women-only subset of the cult which Keith Raniere closely controlled. India Oxenberg, the daughter of Hollywood actress Catherine Oxenberg, has alleged that she suffered harrowing physical and psychological abuse whilst in Raniere's inner circle. This docuseries seeks to share her story rather than assign blame.
"The most common question people have is, 'Why didn't she get up and leave when no one was forcing her to stay?'" director Inbal. B Lessner explains. "The brave women who shared their stories with us have struggled with self-blame and shame for falling prey to this cult. All of their voices were instrumental in telling a very complex story, which we hope shines a light on systematic manipulation and coercion."