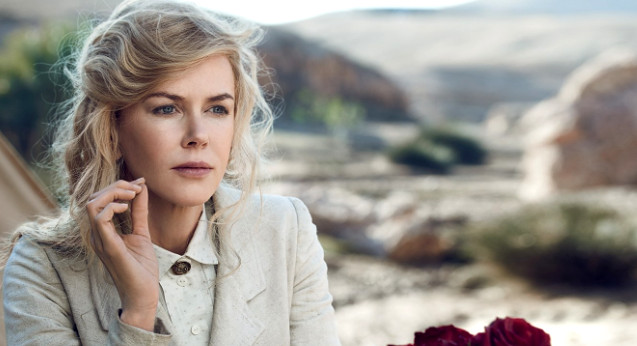 The SBS is serving history buffs a huge array of content over the next two weeks. An excellent selection of history-themed films will arrive on the network, screening on TV then landing on the popular streaming service SBS on Demand.
From the fight for female suffrage to an Auschwitz prison camp to a horrific avalanche on Mount Everest, these films capture hugely important moments in time. Here are our five picks for films screening over the next two weeks.
This critically acclaimed Hungarian World War II drama won the Best Foreign Language Film Oscar in 2016. It follows the horror one Jewish prisoner experiences when he is forced to assist the Nazis in burning his own people, but attempts salvation when he finds his son's body. Flicks' Liam Maguren described Son of Saul as intense and harrowing viewing, but "it's how director László Nemes tells this story that makes Son of Saul an incredible piece of work.
Son of Saul screens on Friday 6 April at 9:30pm, then arrives on SBS on Demand. 
Nicole Kidman plays British explorer and archaeologist Gertrude Bell in this sweeping historial drama, co-starring James Franco and Robert Pattinson. Directed by Werner Herzo, Queen of the Desert had a mixed response from critics but was nominated for the prestigious Golden Bear award at the 2015 Berlin Film Festival. Herzog has directed a number of legendary films including Aguirre, the Wrath of God and Grizzly Man.
Queen of the Desert screens on Thursday 5 April at 8:30pm, then arrives on SBS on Demand. 
A cracker cast lead this UK historical drama about the women's suffrage movement of the late 19th and early 20th century, starring Carey Mulligan, Meryl Streep and Helena Bonham Carter. Writing for Flicks, Adam Fresco described Suffragette as "a gruelling history lesson, alleviated by flashes of heartache and humour."
Suffragette screens on Thursday 12 April at 8:30pm, then arrives on SBS on Demand. 
Director Jennifer Peedom set out to make a film about working conditions for Sherpas, and ended up capturing one of Everest's greatest tragedies. A huge block of ice crashed down onto the climbing route, killing 16 Sherpas. offering a window into a seldom scene culture, Sydney Morning Herald critic Paul Byrnes gave it four stars, describing Sherpa as "an accomplished, gripping film."
 Sherpa screens on Sunday 15 April at 8:30pm, then arrives on SBS on Demand. 
In the feature film directorial debut of James Kent, Alicia Vikander plays the lead role of Vera Brittain in this historical drama based on her autobiography, recalling her experience as a woman coming of age during World War I. Flicks writer Matt Glasby says the film "handles Vera's subjectivity very well," but "the sweep of history around her sometimes feels contrived."
Testament of Youth screens on Friday 13 April at 9:30pm, then arrives on SBS on Demand.