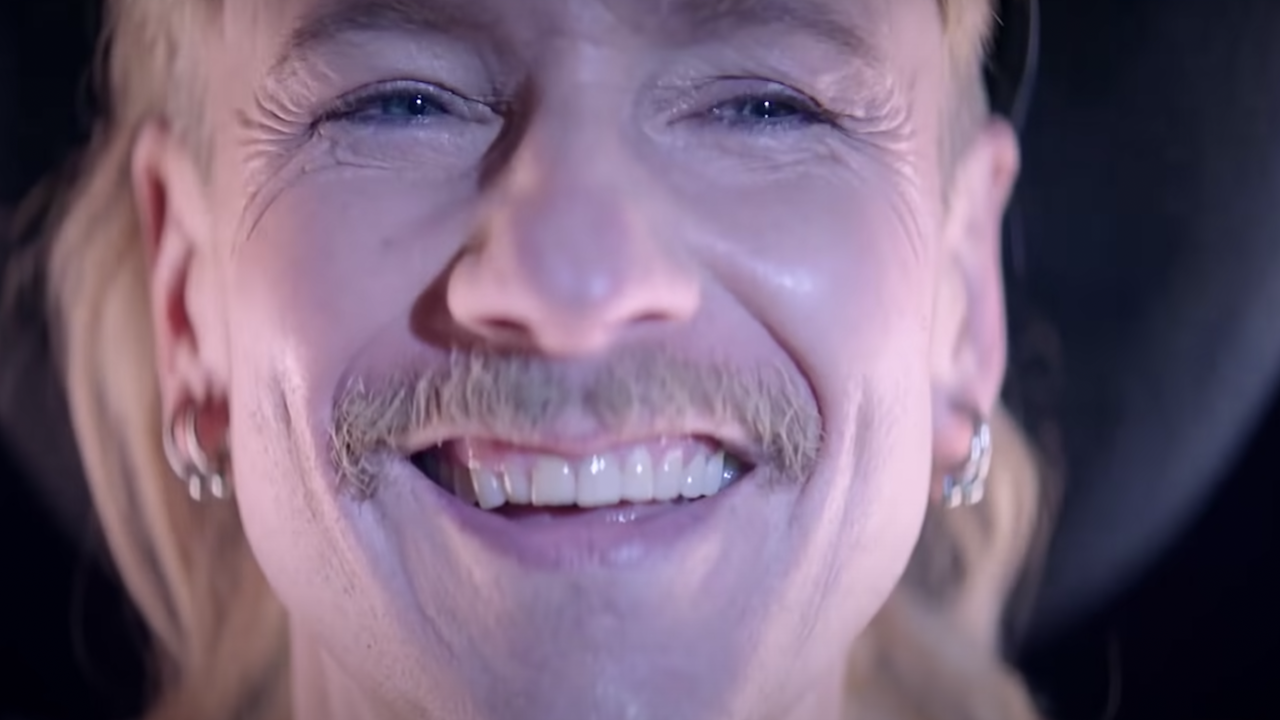 First trailer for Joe Vs. Carole introduces our King and Queen of the Jungle

---
All cats are blessed with nine lives—even the debauched King of the Jungle Joe Exotic, who's reinvented himself countless times as a country singer/shock jock zoo entrepreneur/streaming celebrity/prisoner.
Netflix's 2020 series Tiger King is still undeniably the most popular retelling of the war between Joe and animal sanctuary maven Carole Baskin, but an upcoming adaptation of the 2019 Wondery podcast Joe Vs. Carole may change that.
Streaming exclusively on Stan beginning on March 4, Joe Vs. Carole is a scripted series starring John Cameron Mitchell and Kate McKinnon as our titular big cat tycoons. His background's in underground cult musical theatre and she's an SNL alum, so you know they've played similarly  exaggerated characters before.
The first official trailer, below, already gives us some familiar imagery (a blow-up doll of Carole being shot, Joe marrying his two, pink-satin-clad hubbies) and shocking new info. Like this insane factoid: Carole Baskin is allergic to cats???
Most weirdly of all, the fictionalised series seems to go into the creation of Netflix's docuseries, with William Fichtner wearing a black cowboy hat as the seedy documentarian behind it all.
Which begs the question: how far away are we, from a docuseries about the making of Joe Vs. Carole? And then a yet more heightened, fictional series about the creation of the docuseries about the making of Joe Vs. Carole?