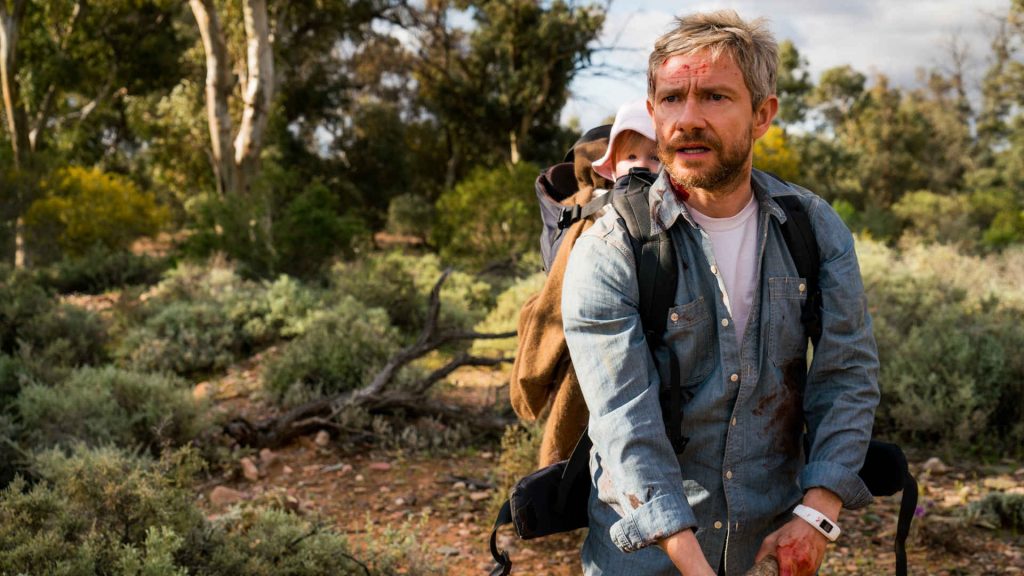 The Australian zombie movie Cargo has been eagerly anticipated ever since the short film of the same name became a finalist at Tropfest in 2013. That video has now racked up more than 13 million views on YouTube, and its directors have a movie-length version on the way.
The full-length film version, which stars Martin Freeman as a father searching for somebody to take care of his infant daughter (because he's been chomped on by a zombie and will soon turn) has been picked up by Netflix.
The streaming giant will premiere Cargo next year, billing it as the first Netflix Originals production from Australia.
In addition to Freeman, best-known for playing Bilbo Baggins in The Hobbit movies and Arthur Dent in The Hitchhiker's Guide to the Galaxy, the cast includes David Gulpilil, Susie Porter, Anthony Hayes and newcomer Simone Landers.
The film had its world premiere at the Adelaide Film Festival last weekend, and a few reviews are now online. They're all extremely positive, suggesting the film is a highly ambitious zombie movie very different to most others in the genre.
Sarah Ward from Screen Daily wrote: "Pitting Martin Freeman against the undead in the Australian outback, Cargo may take a bite out of a teeming genre, but it does so with heart, smarts and some weighty matters on its mind."
Luke Buckmaster at The Guardian described Cargo as "a very strong, at times stirring achievement" and "a zombie film with soul and pathos."
And Richard Gray from The Reel Bits said it was "one of the most remarkable new takes on the genre."
Another critically acclaimed film that played in Adelaide on the weekend was, as Flicks reported yesterday, Sweet Country, the second film from Samson & Delilah director Warwick Thornton. No zombies in it, though.
Cargo will arrive on Netflix in 2018.