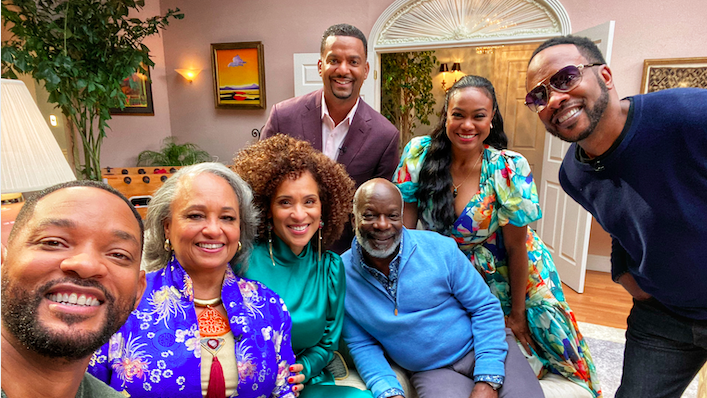 Every episode of The Fresh Prince Of Bel-Air is now available on Stan!

---
Now this here's a story all about how/my life got flipped, turned upside down,
And I'd like to take a minute, just sit right there/I'll tell you how I started watching The Fresh Prince Of Bel-Air
*synth break*
A sitcom from the US, born and raised/In syndication is where it's spent most of its days,
Starring Will Smith himself as a Fresh young fool/nineties kids might've watched this show after school?
But now the streaming service Stan, tryna do some good/Brought every dang season to our neighborhood!
It's 148 episodes, so get prepared/To watch every single season of The Fresh Prince of Bel-Air.
*further synth break, during which you might like to check out the trailer below for Stan's exciting reunion special, bringing Will back together with his TV family; Tatyana Ali, Joseph Marcell, Daphne Maxwell Reid, Alfonso Ribeiro, Karyn Parsons and recurring co-star DJ Jazzy Jeff*
We've been begging and pleading for it, day after day/So Stan's sending us back to Will's nineties heyday,
It's the 30th anniversary, that's your ticket/To throw on some neon clothes, hit 'play', and just kick it,
Every season and ep, there's one-hundred-forty-eight/ Hey outside world? 'Yo homes, smell ya later',
Sit down on your couch, cos you're finally there/Stan has nabbed you a meeting with the Prince of Bel-Air.