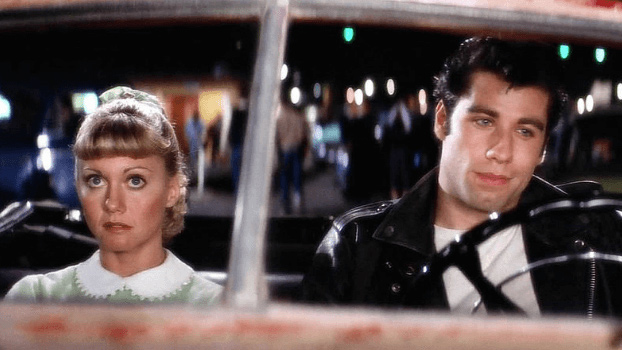 Drive-in cinemas in Victoria are open again, so fill that tank and recline those seats

---
For most of us, drive-in cinemas evoke a distinctly retro, 1950s vibe. The drive-in is where Sandy dumps Danny in the movie Grease, for god's sake, not to mention acting as the backdrop for countless big screen murders, rumbles, and attack of the giant 50-foot whatevers.
But for Victorians, drive-in cinema could be an entirely modern solution, the states beloved drive-in cinemas re-opening following the state's relaxation of lockdown measures. Better fill up that petrol tank and get ready to recline those seats.
Village Cinemas' 1950s-style drive-in in Coburg, for example, is screening hot new Halloween title The Craft: Legacy, but also recent and classic horrors The Invisible Man and Evil Dead II.
Sign up for Flicks updates
With its three screens, the Dromana Drive-In has something for everyone, from the family-friendly Trolls: World Tour and Secret Garden, to cult classic Rocky Horror (you should hopefully be able to hear everyone singing inside their cars).
And Dandenong's Lunar Drive-In still offers its full selection of burgers, chips and donuts, abiding by the necessary COVID-19 restrictions and safety precautions. Since indoor entertainment venues will only be permitted to open in the last stage of Victoria's gradual re-opening, any of these three cinemas might be the closest you can get to a big screen release anytime soon.
Cinema operators were expected to meet with the state government this week, but the roundtable was postponed, leaving Victoria's film exhibitors anxious. Village Entertainment's chief operating officer Gino Murani recently complained that "the past few months have been very difficult for our staff, and the latest announcements have left many of us feeling very let down."
Despite being grateful for the opportunity to re-open Village Cinemas' Coburg drive-in, Murani criticised the state's apparent excess of caution, saying: "The lack of clarity and consistent exclusion from re-opening decisions has placed unnecessary stress on the thousands of young Australian part-time and casual workers that cinema employs."
Until Victorian cinemas can truly get back to normal, why not take the opportunity to buy a ticket and try out one of these drive-ins? If there's any activity that's only been made better and more necessary by COVID-19, it's the drive-in, where viewers are already sequestered away in their own personal little germ bubbles!
It's easy: bring a blanket, money for some comforting cinema snacks, and turn your radio to the right station. I knew Sandy and Danny were onto something.