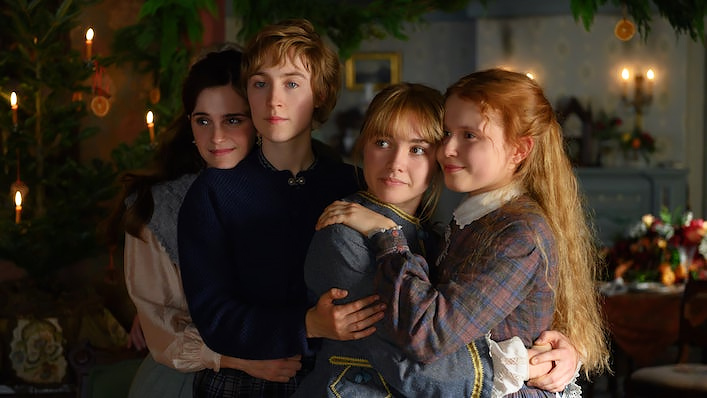 'Downright liberating': the first reviews for Greta Gerwig's Little Women are in

---
Mumblecore filmmaker Greta Gerwig's debut film Lady Bird was nominated for Best Picture at the Oscars a few years ago, so her sophomore feature already had big shoes to fill. Does Gerwig's 2019 adaptation of Louisa May Alcott's beloved novel Little Women live up to that other film about burgeoning womanhood?
98% of critics say yes.
Preview screenings of the period coming-of-age drama have been feted with an overwhelmingly positive critical response, with most critics singling out Saoirse Ronan and Midsommar's Florence Pugh as the highlights among the cast.
Erin Strecker considers Pugh's Amy to be "Oscar-worthy," saying that "Pugh brings dimension to even the character's shallowest moments, not to mention supplying some of the film's biggest laughs." David Crow acknowledged the success of Ronan and Gerwig's ongoing collaboration: "Picking up where Lady Bird left off, with Ronan playing an artiste spreading her wings…Gerwig adjusts this story for a 21st century, millennial gaze."
From these early write-ups, it also sounds like Gerwig has boldly chopped up Alcott's fairly straight-forward narrative into a linear, lyrical film which skips forwards and backwards into the most pivotal moments in the lives of the March sisters. In a five-star review, Time Out's Joshua Rothkopf commented that while Gerwig's film may not be the traditional version of Little Women that readers remember, it is, more importantly, "the one you felt."
In a particularly glowing excerpt, Vulture's Alison Willmore honed in on the film's feminist message, praising the movie for brimming with "ideas about happiness, economic realities, and what it means to push against the expectations laid out for one's gender."
As of this moment, Little Women has an impressive 98% fresh rating on review aggregator Rotten Tomatoes, with only one negative review from Screen International calling the film "cloyingly self-satisfied."
Many reviews make a note of the fact that this is the eighth feature adaptation of Little Women, and question the necessity of adapting such a familiar text. The answer to that question is, however, an overwhelmingly positive one, with The Spool and Film Stage respectively congratulating Gerwig on filtering the film through "a modern eye," and "rethinking and updating a text already so woven into American culture."
The movie arrives in cinemas here after Christmas. These reviews seem to confirm that it's the perfect film to take your mum to, provided you're prepared to cry. A lot.