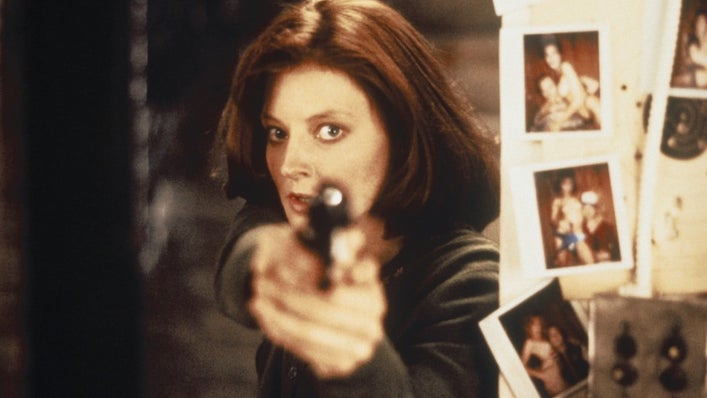 A Silence of the Lambs TV sequel series called Dinner Time is coming soon

---
Thomas Harris' thriller novels have already been cannibalized and reconstituted into stories for the screen a few times now, with generally successful results. The most obvious being 1991 Best Picture winner The Silence of the Lambs, but Bryan Fuller's baroque Hannibal series was also pretty terrific.
Sign up for Flicks updates
Now, CBS has confirmed a sequel TV series to The Silence of the Lambs is in the works, set to focus on the life and career of dauntless FBI agent Clarice Starling, whom Jodie Foster won her Oscar for portraying. Expect some austere early nineties fashion, some highly grotesque crime scene SFX, and a deeper dive into the character's troubled past and fierce approach to pathology than ever seen before.
The series is scripted in part by Jenny Lumet, who wrote the celebrated Rachel Getting Married, directed by the late Silence of the Lambs director Jonathon Demme. In a statement for CBS, Lumet noted that, "Clarice's bravery and complexity have always lit the way, even as her personal story remained in the dark. But hers is the very story we need today: her struggle, her resilience, her victory. Her time is now, and always."
Responses to the upcoming drama series have been somewhat mixed, with fans and critics bemoaning yet another reboot, and pointing out that the exceptional NBC Hannibal series was planning on getting around to Clarice's story in its cruelly thwarted fourth season.
1. Silence of the Lambs sequel = bad idea
2. Making it a broadcast drama = bad idea
3. Making it a broadcast drama set at stuffy old CBS = bad idea https://t.co/wNJ30aPXLo

— Brandon Katz (@Great_Katzby) January 12, 2020
I mean, ya could've just renewed Hannibal, which was set to delve into the Silence of the Lambs story in the near future. https://t.co/kv8xxafZDC

— John Squires (@FreddyInSpace) January 12, 2020
But there have also been enthusiastic calls regarding who should play the haunted, brilliant agent. A few promising brunette actresses have been picked from the bunch, and CBS would do well to consider them.
ok @CBS now cast Rebecca Hall as Clarice YOU COWARDS https://t.co/uJ09O4Azxt

— do aton (@EcoCaio) January 12, 2020
As a huge Hannibal fan, there is only one way I'll ever watch this. https://t.co/MdtsQ4jp2X pic.twitter.com/CmAcpIijKq

— Jeffrey Zhang (@strangeharbors) January 12, 2020
Whether Clarice marks itself as a worthy continuation of the engrossing Hannibal Lecter saga will be up to CBS viewers, including Aussie subscribers to the online platform CBS All Access.